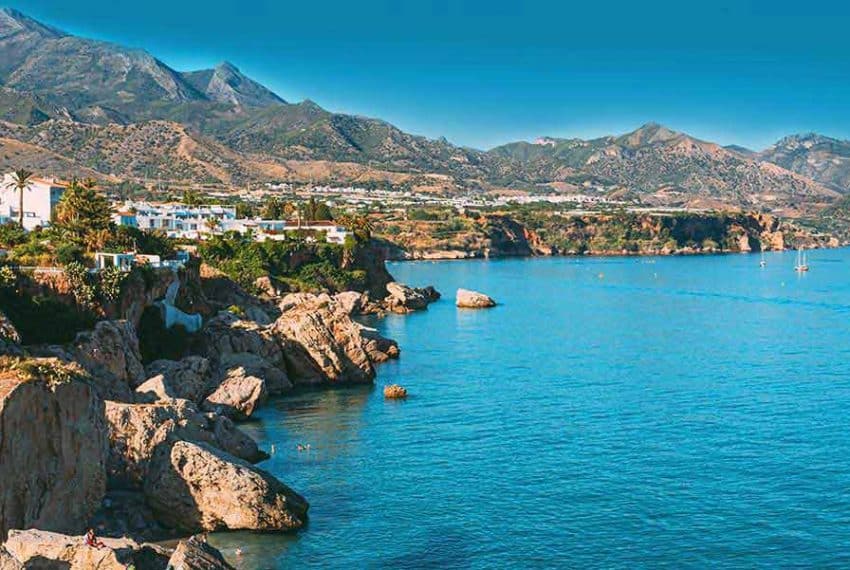 Costa del Sol Property Market Review Q2, 2021
Costa del Sol Property Market Review Q2, 2021. Is the rush on?
With half of 2021 under its belt, The Costa del Sol Property Market Review Q2, 2021 could be summarised as a set of consolidated trends seen in the first quarter. Q1 of this year saw a promising uptick in sales and prices continued their upward trend. In Q2, these two market trends strengthened still further as travel restrictions relaxed in the EU and Spain's vaccination programme advanced in giant leaps. Sales have already returned to pre-pandemic records – those of resale properties recorded their highest quarterly figure for a full 14 years – and prices show no signs of the decreases some analysts predicted back in Q2 2020.
Download our latest Costa del Sol property market report. 
In this report, we look at the figures for Q2 this year in detail and predict what they could mean for the rest of 2021.

Costa del Sol property sales in Q2, 2021
April to June was busy on the sales front on the Costa del Sol. The Q2 report from the Registrars Association (Colegio de Registradores) reveals that 7,259 properties changed hands in the area.
Sales increased by 0.7% compared to Q1 this year. New builds had a less favourable quarter (sales dropped by 18.6%) while purchases of resale properties saw a 7.8% rise.
In year-on-year terms, sales in the Costa del Sol property market had a 5.4% increase. When compared to Q2 2020, the fortunes of new builds and resales reversed. While resale transactions dropped by 4.6%, new-build sales skyrocketed by almost 50%. The total number of new units sold in the area reached 7,035.
Costa del Sol has some of the busiest sales activity in Spain
The Costa del Sol is, traditionally, one of the most active areas in Spain when it comes to property and Q2 was no exception. For both quarterly and yearly sales figures, the Costa del Sol posted the fifth-highest in Spain.
The new-build market was even busier. Despite the drop in Q2, the 5,676 sales ranked as the third-highest in the country. Yearly figures also stood in third place, behind just Madrid and Barcelona.
Bottom line? Sale figures continue to show pent-up demand. With Spain's borders fully open since June, we expect even brisker sales in the last half of 2021.
The Costa del Sol market is showing growing levels of activity after its significant recovery during the first months of 2021. Coastal Report 2021, Tinsa

Costa del Sol property prices in Q2, 2021
Spain publishes no official selling price statistics – most of those available are based on valuations or asking prices on online portals. However, a look at different sources gives a useful overview of the situation. It also shows that the general trend for prices on the Costa del Sol is up.
Registrars' Association (based on declared prices in title deeds)
The average price reached €2,087 per square metre in Q2, which translates to an increase of 3.8% on Q1 2021 and 3% in the year.
Tinsa (based on valuations)
Prices rose by 5.4% in the year to reach an average of €1,703 per square metre.
Gesvalt (based on valuations)
Costa del Sol property went up by 3.2% in the quarter to reach €1,970 per square metre.
Fotocasa (based on asking prices)
The property portal reported much higher price hikes than other sources. In the year June 2021, prices rose by 7.4% to reach €2,326 per square metre. For properties with over 100m², the increase was 9.01%.
Malaga city prices in Q2
Malaga city continues to post high price rises this year on a par with those traditionally seen in Marbella and Estepona. According to the Registrars Association, the city saw a year-on-year price hike of 11.3% in Q2 with the average square metre coming in at €2,206.
Costa del Sol prices in Q2
Outside the capital, prices rose too. Figures published by Idealista and based on asking prices show that the Costa del Sol saw an increase of 9.1% in the year to July. This figure was matched or surpassed in several areas:
Bottom line? The hikes in Costa del Sol property prices during the first six months of the year reflect the strong demand driving the market.
The Costa del Sol has the highest percentage (23.1% of the total) in Spain of properties priced at over €1 million on the market. The area also has the most ultra-luxury homes on the market (over €3 million), accounting for 36.8% of the total. Idealista.

Costa del Sol new builds in Q2, 2021
New-build sales significantly increased their share of the market in Q2 on the Costa del Sol. According to the Registrars Association, they represented almost 22% of the market in quarterly terms and over 26% in the year.
Prices are also rising for new properties and at a rate considerably ahead of those for resale homes. Square metre prices for new builds went up by 11.1% in Q2 compared to the previous quarter and by 9.8% in the year.
However, licence applications have dropped considerably since 2020. The OMAU Property Market Report reveals that the issue of new licences on the Costa del Sol decreased by almost 33% in Q1 this year (latest figures available). However, some municipalities have seen an increase such as Marbella where 58 new licences were issued in Q1, a 56.76% increase on the same period last year.
Some 5,640 new builds should be completed this year in a total of 264 developments along the Costa del Sol. Malaga and Estepona take the lion's share with 1,174 and 1,089 new homes, respectively. Mijas will see the third-highest number of completions with an expected total of 835.
Bottom line? The Costa del Sol has one of Spain's largest markets for new builds, a situation that looks set to remain the same in the immediate future.

Costa del Sol foreign market in Q2, 2021
A perennial favourite with foreign buyers since tourism first arrived in the early 1960s, the Costa del Sol regularly ranks as one of the areas in Spain with most property purchases by foreigners. Non-Spanish buyers usually represent around 30% of the market. The British generally make up the majority, followed by German and French buyers.
Q2 saw a return to travel within Europe, although several countries (notably the UK) continued to impose restrictions on their nationals. This moderate uptick in mobility is reflected in international sales. According to the Registrars Association, foreign buyers were behind almost 26% of all purchases on the Costa del Sol between April and June this year, up 0.25% on Q1.
The Costa del Sol registered the fourth-highest proportion of foreign buyers in Spain after the Costa Blanca, the Balearics and Tenerife.
Bottom line? Despite Brexit and travel restrictions, foreigners (investors and second-home buyers) can't get enough of property on the Costa del Sol.
The type and prices of new-build developments on the Costa del Sol are clearly for foreign buyers of certain purchasing power coming to work in technology in Malaga. OMAU

What's In-store for the rest of 2021
As the figures in The Costa del Sol Property Market Review Q2 – 2021 clearly show, the Costa del Sol property market currently has strong foundations based on demand. Sales have recovered their pre-pandemic levels and those to foreign buyers are gradually returning to 'normal' levels even when travel remains restricted.
Both the resale and new-build sectors performed well. Many analysts predicted a marked drop in the resale market, but contrary to their expectations, it has seen a surge in sales. In Q2, new builds continued to show strength and are undoubtedly one of the main engines driving the market. For their part, prices rose across the board last quarter indicating solid foundations in the market.
And all this in a market with a severe curtailment on travel for half of the quarter. We believe that once travel recuperates its normal levels, the Costa del Sol is likely to see an even bigger level of activity. Demand is certainly high, particularly at the top end of the market and for destinations such as Sotogrande offering high-end properties in secure and tranquil surroundings.
In Vision Malaga 2021, Savills said that they "expect a quick reactivation of the second home market on the Costa del Sol during the third and fourth quarters of this year" as international visitors return to the area. The activity registered at our offices over the last couple of months would appear to confirm this and we, for one, are expecting an extremely busy autumn.
With prices set to continue to rise and record low-interest rates, now has never been a better time to buy a home in the sun, contact me today and let me help you find your dream home in Spain.
Research sources:
1. Tinsa 
2. Gesvalt 
3. OMAU
4. Colegio de Registradores Q2 2021
5. Savills 
6. FAI survey for estate agents 
7. Number of luxury homes on market 
8. Fotocasa