San Roque Club Property Market Insights & Area Guide
Built into the Andalucian foothills in Cadiz where the mountains meet the Mediterranean, the San Roque Club (also known as 'Urbanisation San Roque') is a luxury property development surrounding the San Roque Golf Club in Andalusia, Spain. Home to one of Spain's most challenging golf courses, the prestigious golf club was basecamp for the European team during the Ryder cup in 1997.
Location
Perhaps the real strength of the San Roque Club is its location. For anyone flying to Gibraltar from the UK, it is a 15-minute car ride. Located just off the A-7 Autovia (motorway), San Roque Club is excellently connected to the entirety of Spain's Southern Coast.
The resort is set among acres of meadows overlooking the stunning Mediterranean coastline. The surrounding cork woodlands have streams and walking trails that meander through the landscape. With a variety of property types from Spanish villas to modern apartments, the urbanization is a gated community with immaculately well-kept grounds. The area, which is a 10-minute drive down the A-7 (motorway) from the original town of San Roque, is quickly becoming one of the most exclusive neighbourhoods of the Costa del Sol.
You'll find the likes of Sotogrande, Estepona, Manilva and La Duquesa within a short drive. The glitzy resort of Puerto Banus is just 35 minutes away, Marbella is only 45 minutes drive and Malaga Airport is reachable in just over an hour. The town of San Roque is a 5-minute car ride from the resort itself and is essentially a typical Andalucian village with cobbled streets and white-washed houses.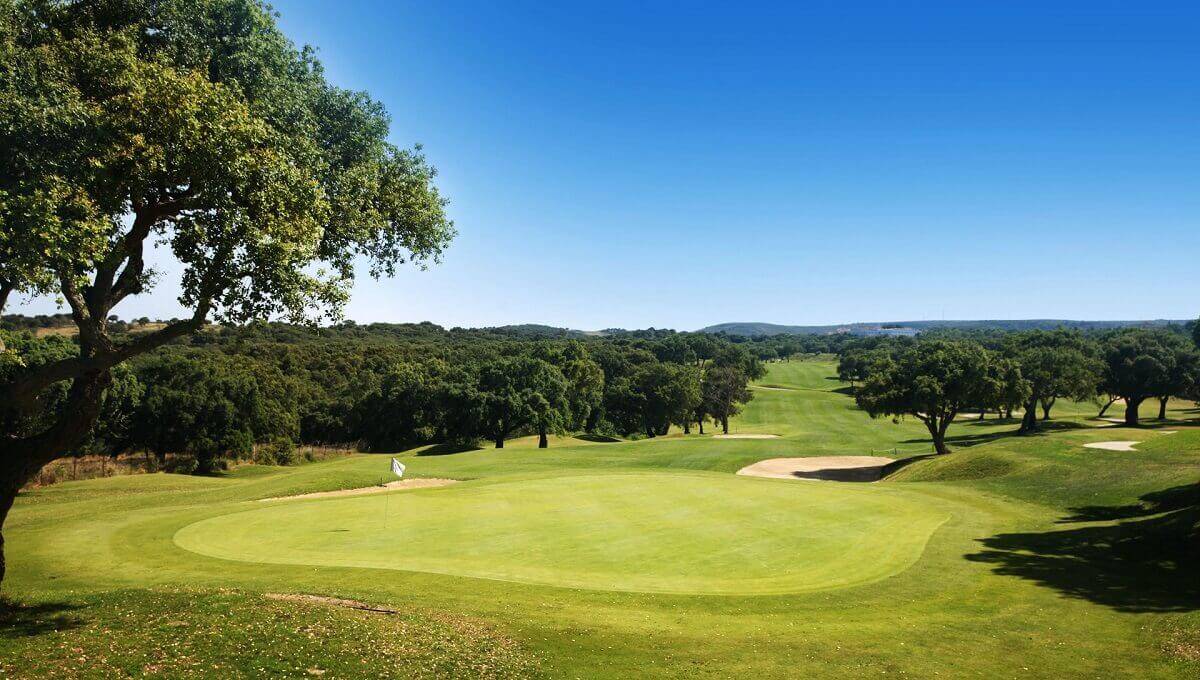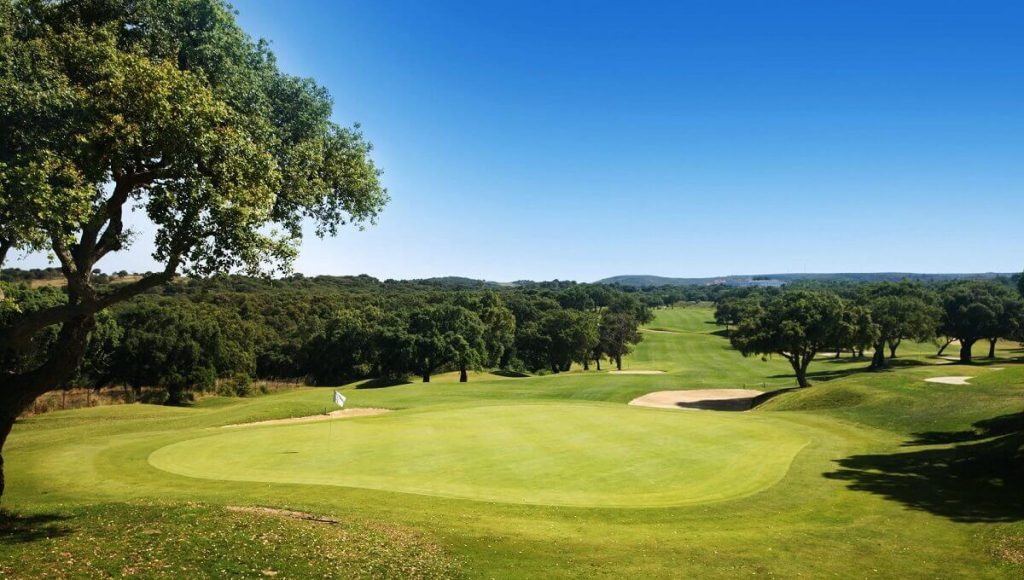 The area is set a little inland in a luscious green landscape. Still, the coastline is less than a few kilometres away, with the golden beaches around La Alcaidesa and Sotogrande extremely easy to reach. San Roque is ideally located to strike out along the coast and explore the area west of Tarifa along Spain's Atlantic coastline.
The water is a little cooler, and things are windier, but the beaches are magnificent. The town of Tarifa has become a mecca for kite surfers and has been transformed over the last ten years from a sleepy fishing village into the kite surfing capital of Europe with funky bars and clubs, boutique hotels and trendy cafes.
Apartments for Sale in San Roque Club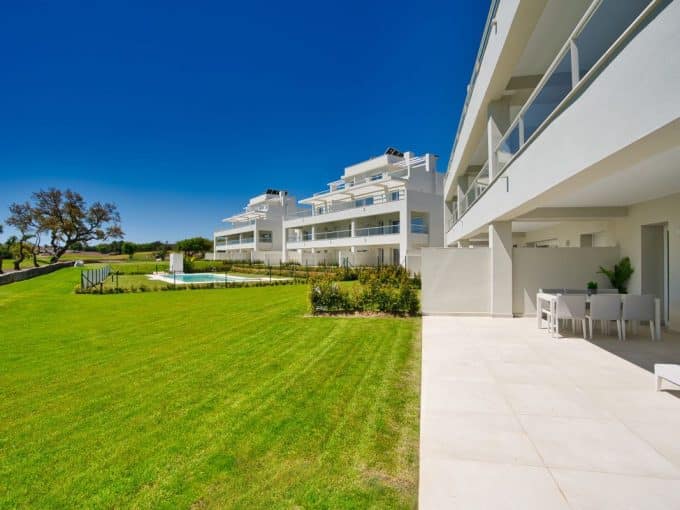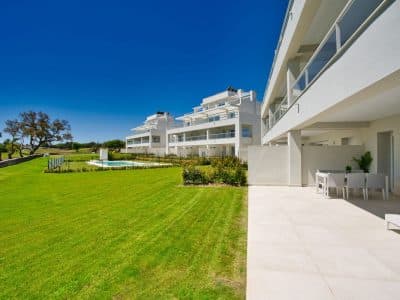 Emerald Greens Phase II on the Market! Modern 2 and…
San Roque Club Property Insight
Properties in San Roque are a mix of long term rentals (tenants working in Gibraltar and living in Spain) and golf holidays. The average property size is 321sqm, with a rate of 2,133€ per sqm.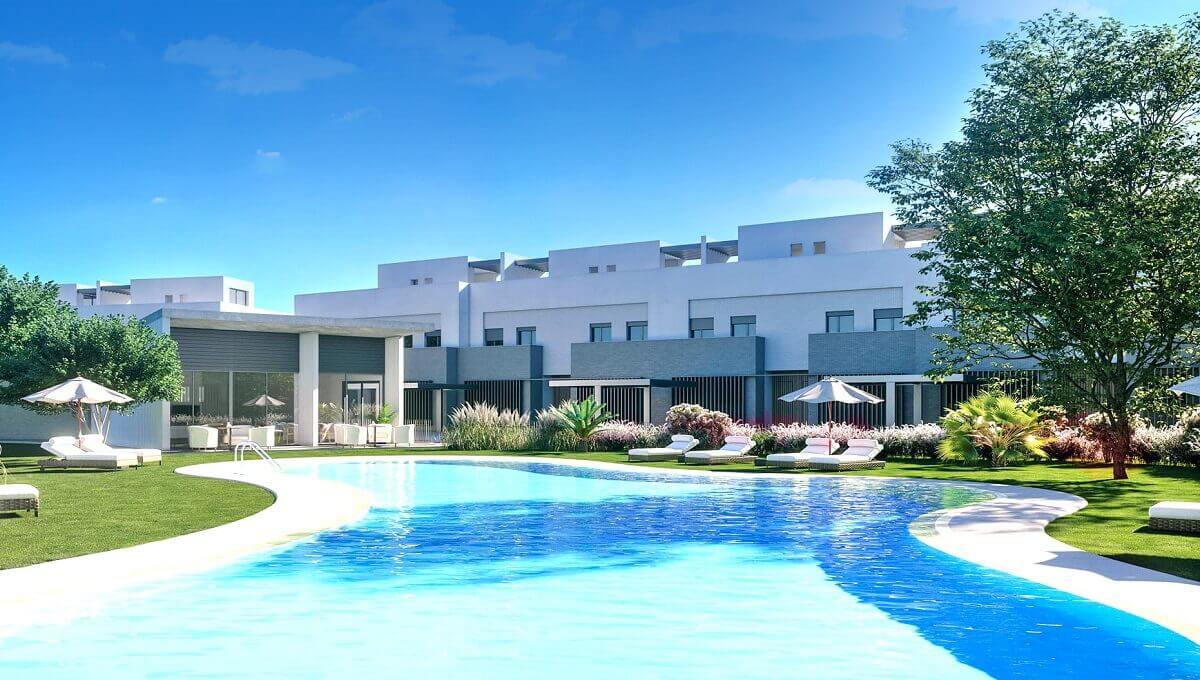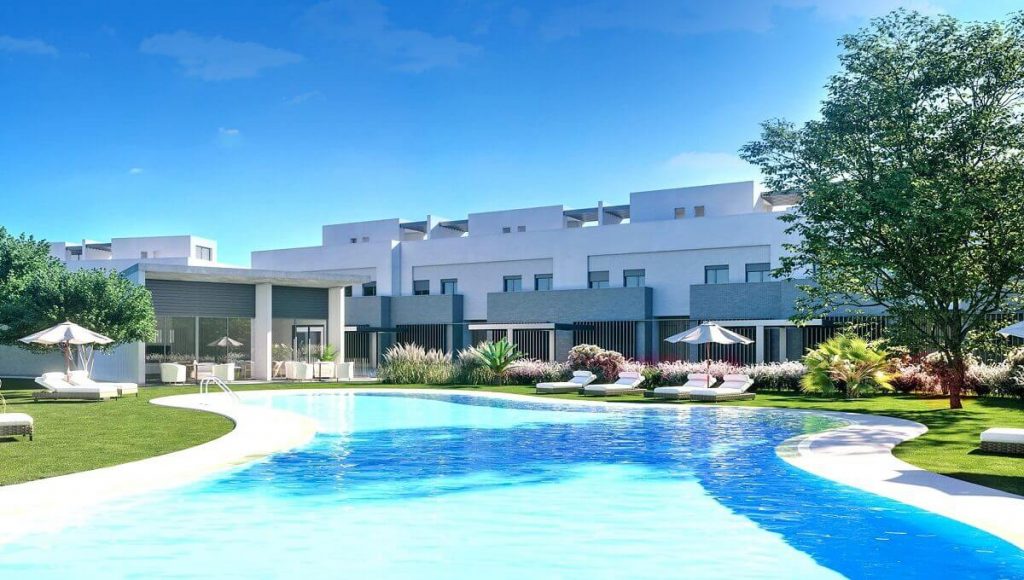 The recent Russian purchase of San Roque Golf Course, linked to one of the most prestigious golf clubs in Moscow, is bringing investment and high net worth buyers into the local market. Sotogrande SA has also been investing in substantial marketing for the area, giving exposure internationally to both Sotogrande and San Roque Club.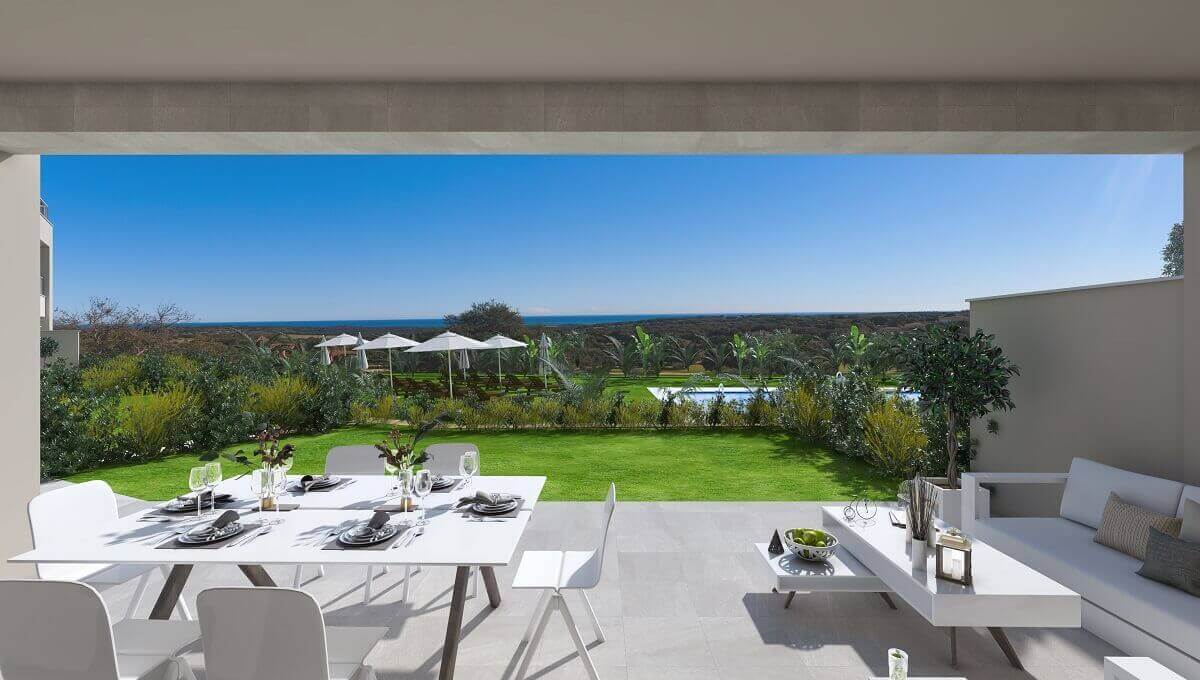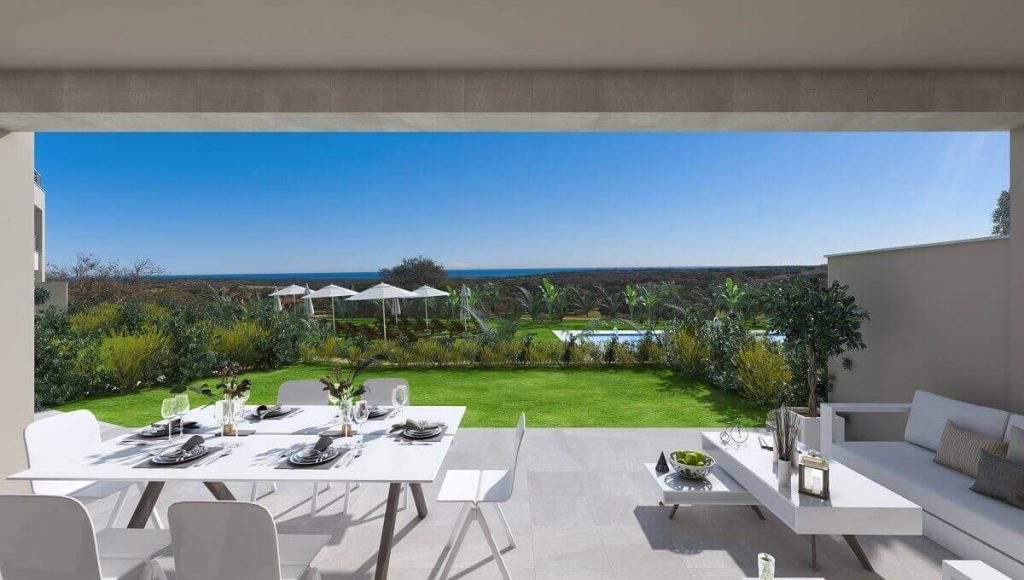 Things to Do: Luxury, Golf & Relaxation
San Roque Club is stunning and oozes luxury. All the homes here are spacious, modern and abundant in outdoor space, regardless of what type of property you want. Being set next to a world-class golf course has its advantages, but for non-golf players, there are plenty of other activities you can choose from like, a yacht cruise on the Mediterranean, a trip to a private beach club, hiking to the summit of the Rock of Gibraltar and taking a short train trip to the beautiful town of Ronda.

San Roque Golf Club
San Roque Golf Club boasts two courses and first opened in 1990 offering all the facilities you'd expect from the most elegant and exclusive golf club in Andalusia. Dave Thomas designed its original course before Perry Dye designed a second 18-hole course in 2002. Both are par 72 courses and are as challenging as they are beautiful. In 2005 and 2006, the San Roque Golf Club hosted the Open de España.

San Roque Equestrian Centre
This prestigious Centre in San Roque Club is renowned for its superb horse-riding facilities and is the perfect place for keen horse-riders and offers great countryside treks in the local natural parks of Tesorillo, San Enrique and Jimena.

San Roque Club Bars and Restaurants
Much of the social life at San Roque Club focuses around the golf club, which is home to two outstanding restaurants: Restaurante Kamakura (Japanese cuisine) and Tango's Bar & Grill (Argentinian grill). At the entrance to San Roque Club, you'll also find a hugely popular Italian restaurant, Ristorante Bucintoro. People come from near and far to enjoy their delicious Pizza.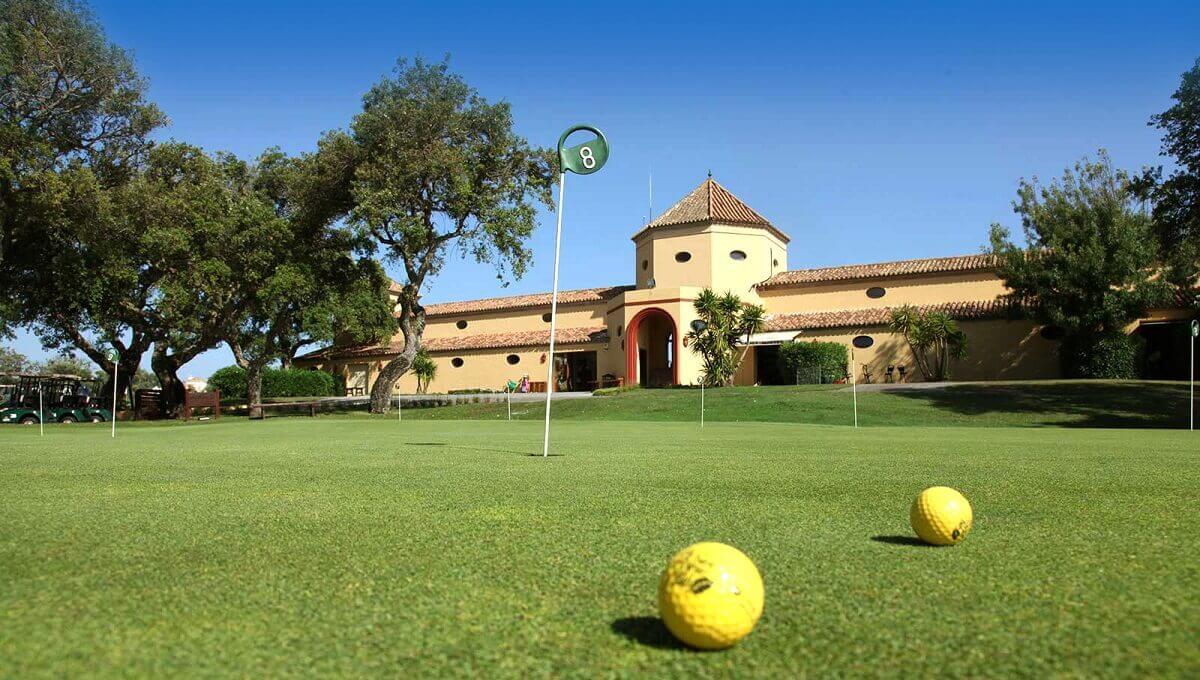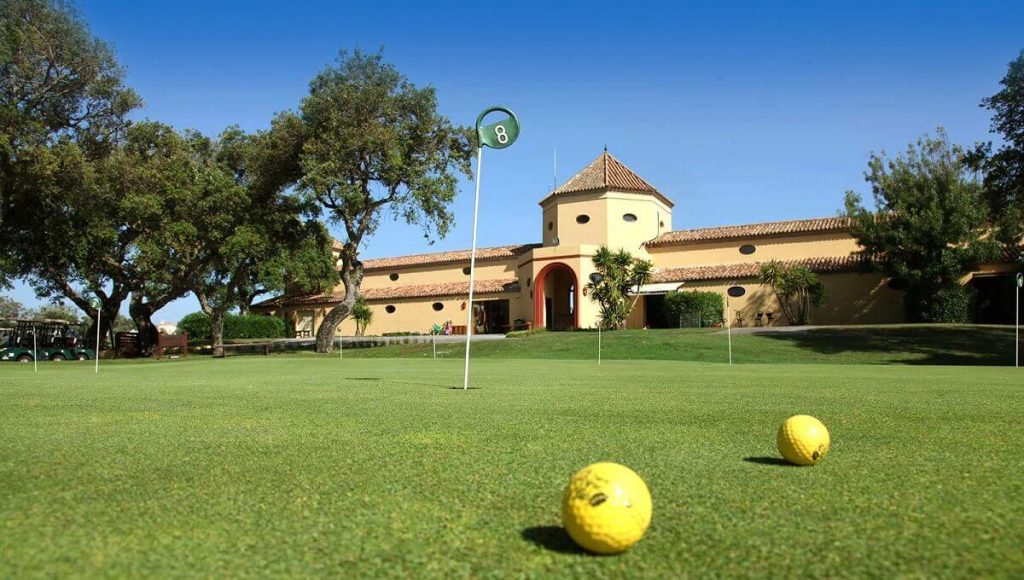 There is no "town centre" in which people gather (as the Golf Club is very much the hub of the community). However, you certainly won't be short of options to shop and eat out with hundreds of fantastic shops, bars and restaurants within a few minutes drive in San Roque town, La Alcaidesa, Sotogrande, Torreguadiaro and beyond.
Villas & Townhouses for Sale in San Roque Club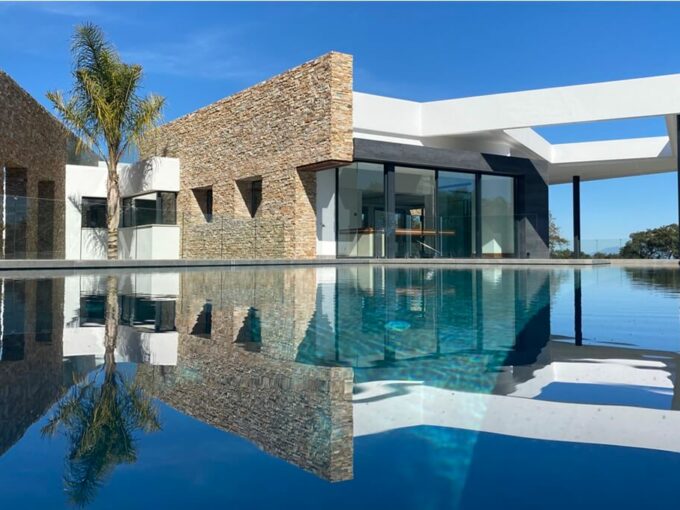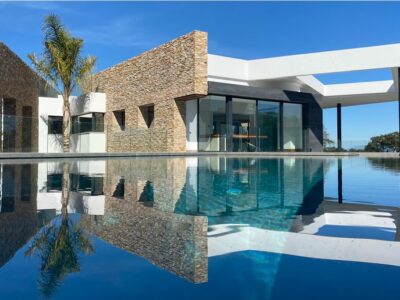 Discover Villa 84 in San Roque Club: a magnificent 6-bedroom…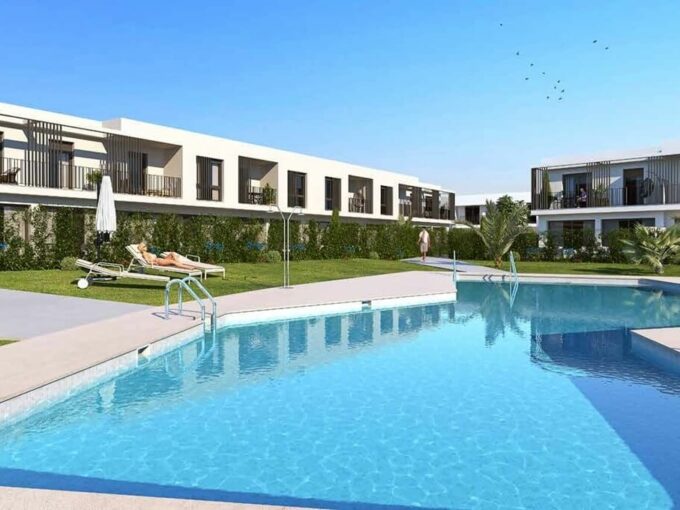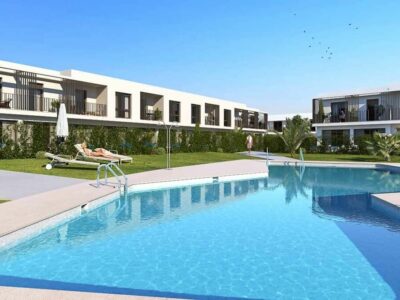 Explore 32 luxury townhouses at Residencial Adel in San Roque…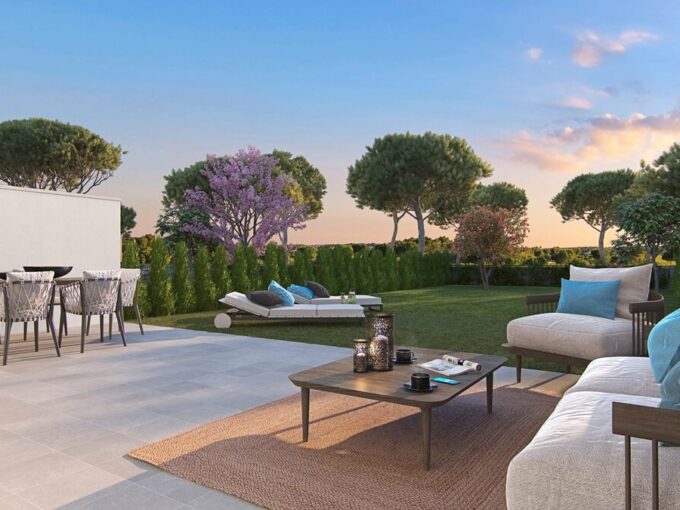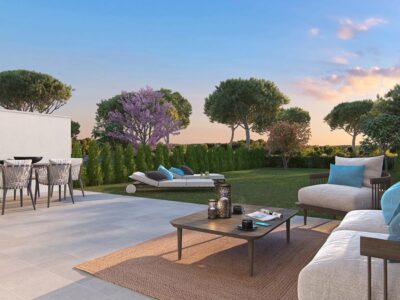 Welcome to Adel San Roque Club: 32 modern townhouses surrounded…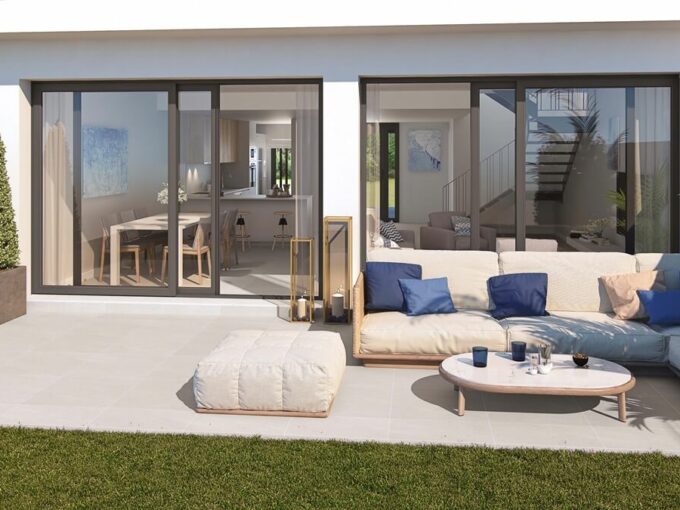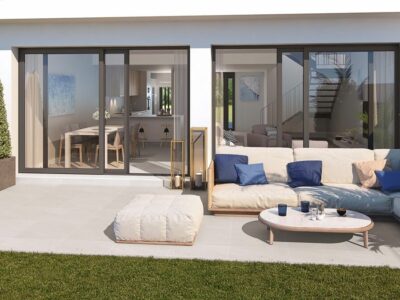 Discover Adel San Roque Club: 32 luxury townhouses in nature,…
Beaches nearby San Roque Club
With access to nearby towns effortless thanks to San Roque Club's proximity to the A-7, you have dozens of beautiful beaches within a short drive.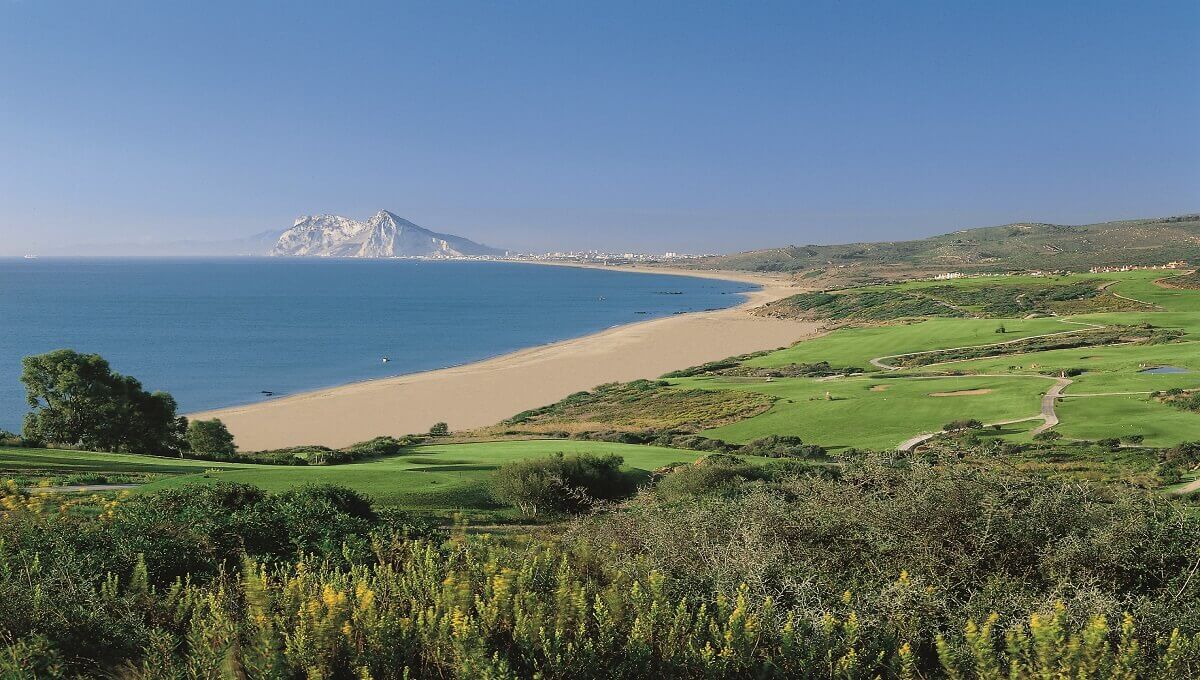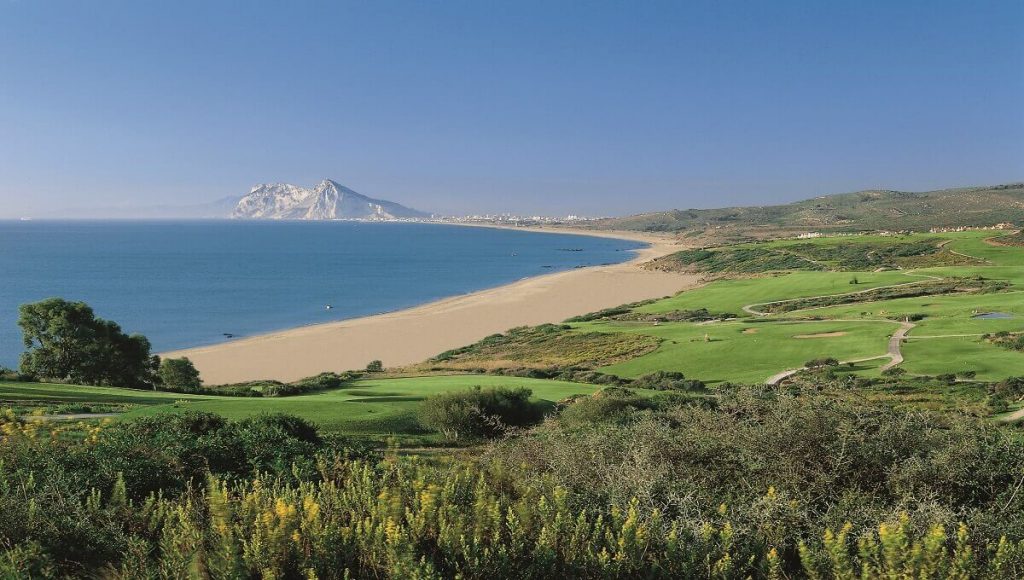 Playa de la Alcaidesa is a family-friendly beach that stretches for several kilometres in the direction of Gibraltar, with the Rock providing an incredible backdrop.  There are also some beautiful quiet rural beaches nearby (Playa de Torrecarbonera and Playa del Guadalquiton) if you want to escape the crowds during the heights of summer tourism.
Further along the coast, you have the excellent beach of Playa de Torreguadiaro, sitting next to Sotogrande lining the quaint village of Torreguadiaro. This beach has a trendy beach bar called 'Bahia de lemon' serving tasty barbecued meats and fresh salads all throughout the summer.
San Roque Club FAQs
In the following sections, some of the most common questions about the San Roque Club area have been answered below. If you have any other questions, please contact us.
Where in Spain is San Roque Club?
San Roque Club is located in the province of Cadiz in Andalusia on Spain's Southern Coast.
How Far from Marbella is San Roque Club?
Marbella centre is a 45-minute drive from San Roque Club. The popular resort of Puerto Banus is even closer – about a 35-minute drive.
What are the Nearest Airports to San Roque Club?
The nearest airport to San Roque Club is Gibraltar Airport, which is less than 15 minutes away and provides daily flights to the UK. For international flights, Malaga Airport is around a 70-minute drive.
Is San Roque Club a Good Place to Live?
Definitely. For those who want sun, relaxation and luxury (plus world-class golf), San Roque Club is a dream destination. It is also a great base with excellent connections to the likes of Gibraltar, Sotogrande, Estepona, Marbella and Malaga.