Casares townhouses for sale
Townhouses For Sale in Casares
I have a large selection of Casares Townhouses for sale, covering a wide range of new build and off-plan Casares townhouse developments. Through many years of working in the area I am able to provide expert advice about buying townhouses in Casares.
Casares is one of those dreamy white villages of Andalusia with breathtaking panoramic views of the surrounding mountains and Mediterranean sea. Its narrow, steep and winding streets, whitewashed houses and unique history made it a candidate for UNESCO to become a World Heritage Site. The village overhangs the side of a massive limestone rock formation, which towers over the valley and hills below.
The emblematic town is also a hotspot for foreign residents who own properties in the valleys and surrounding coastal areas. The resale real estate market of Casares offers a range of properties in the historical centre of the town. For more modern and new build developments, the valley and beachside area, called "Casares Costa" has a wide range of homes including townhouses and luxury apartments.
You will find below an exclusive property selection of Casares Townhouses to buy, each townhouse has been carefully selected based on the quality of the build and the high end features included. If you have questions about any of the properties below, feel free to contact me and I will be happy to help you.
Showing results for "Townhouses For Sale in Casares":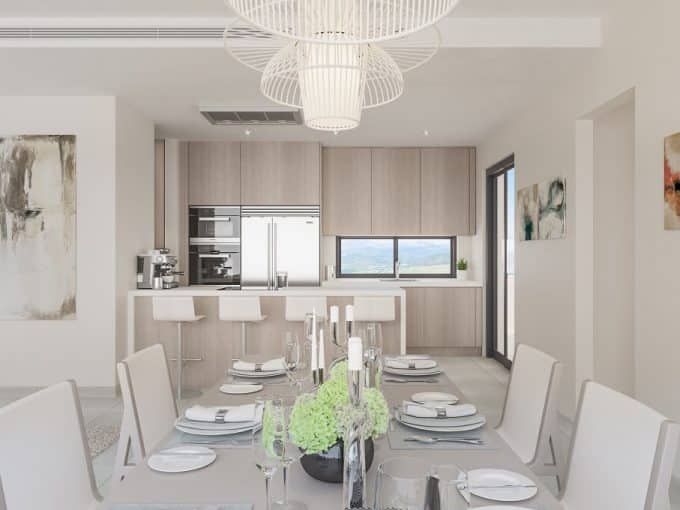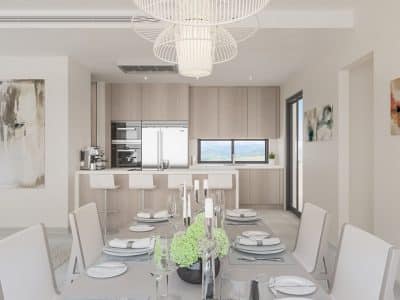 Terrazas de Cortesin Seaviews Casares offers 3 bedroom luxury townhouses…
Townhouse prices in Casares
Casares has become a hot spot of investment over the last decade, with several new public and private projects transforming the area into a modern eco-friendly holiday destination. Property prices in Casares have shown steady growth with prices per square metre continuing the upward trend. Demand for property, especially townhouses in Casares with a private pool and garden is strong, especially among foreign buyers. House prices in Casares are still relatively affordable compared to the often overpriced property prices in Marbella and Puerto Banus.
Bargain townhouses in Casares
Casares Townhouses for sale to suit all tastes and budgets
Find your dream property for sale in Casares, on thepropertyagent.es, your trustworthy real estate agent where your can choose from more than 700+ properties for sale on the Costa del Sol.
In our selection of townhouses in Casares you can find various types of developments:
beachfront townhouses in Casares and within walking distance to the beach
the most luxury townhouses of Casares
townhouses for sale on the outskirts of Casares
holiday rental townhouse investment opportunities
townhouses near golf courses of Casares
affordable Casares townhouses
sustainable "eco friendly" townhouses in Casares
Casares townhouses with a contemporary, modern design
townhouses in the nearby areas of Casares (Manilva, Port of Duquesa, Sabinillas, San Diego, La Chullera)