Benahavis Property Market Insights & Area Guide
Benahavis is one of Costa Del Sol's hidden gems. Just a 20-minute drive from the hugely popular towns of Marbella and Estepona, Benahavis is a white mountain-side village of over 7,000 people and one that has retained a traditional Andalusian atmosphere nestled beautifully in a tranquil river valley. It's a prestigious golf location and just a stone's throw away from the hustle and bustle of the coastline.
Introduction to Benahavis
Despite being set a little more inland and 500 metres above sea level, Benahavis still enjoys the warm Mediterranean climate with 320 days of sun each year.
The village itself is small and quaint, but the municipality of Benahavis is extensive covering numerous mountain ranges, river valleys and woods. Without a doubt, Benahavis is one of the most picturesque areas in Southern Spain.
Its outstanding natural beauty can be attributed to it being located on the southern face of the Serrania de Ronda mountain range, as well as being traversed by the Guadalmina, Guadalmanza and Guadaiza rivers.
Explore Benahavis through our Video Tour
Benahavis is located pretty much halfway between the popular coastal towns of Marbella and Estepona. The buzzing resorts of San Pedro de Alcantara and Nueva Andalucia are a short drive away, while the airports of Gibraltar and Malaga are both within an hour's drive.
Benahavis Property Market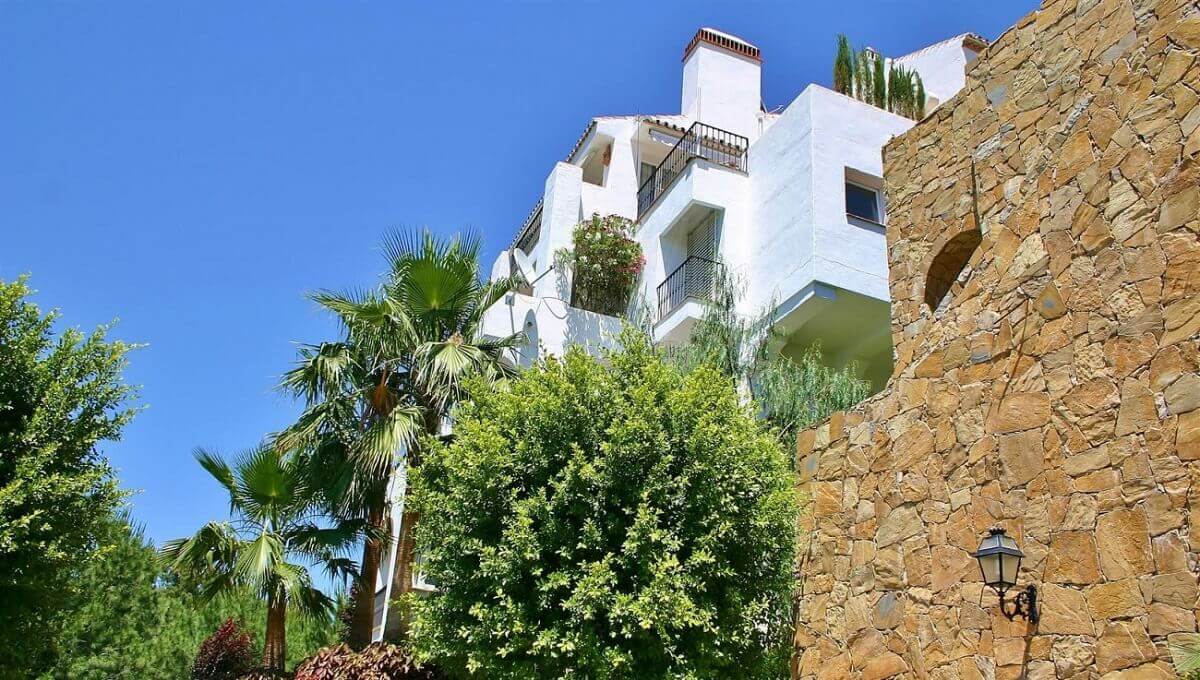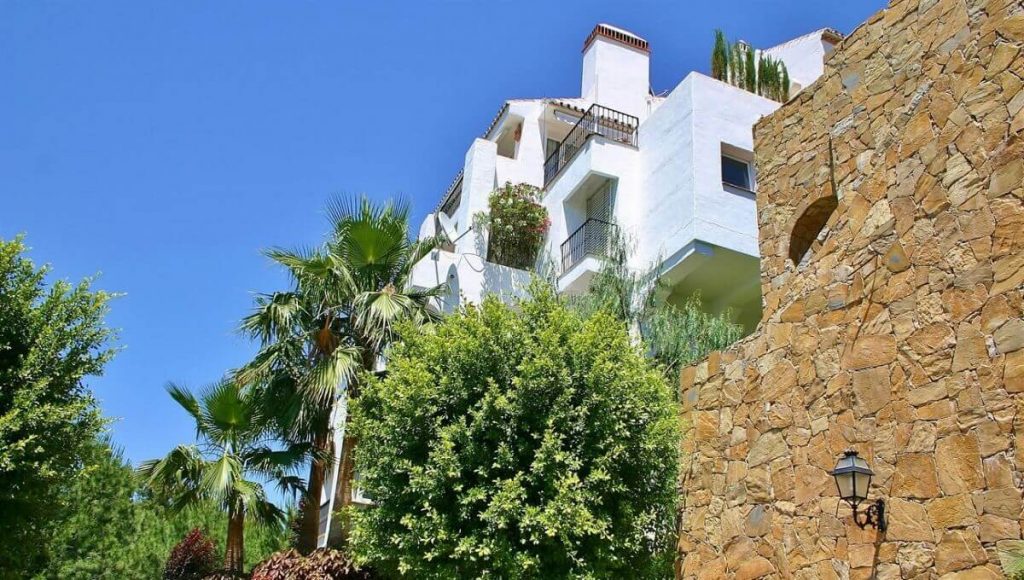 The local economy of Benahavis is tourism based – and because of it's proximity to Marbella, it has become a popular holiday and golfing destination. With a vibrant gastronomic scene and many outstanding golf courses, the area has attracted a lot of investment specifically in Real Estate with several high-end property developments built on the outskirts of the town. The number of new and off-plan property projects in Benahavis has increased steadily in recent years to a level where buyers now have a variety of choice in terms of price, location and build type.
The available selection of properties for sale in Benahavis is very diverse. You can find authentic Spanish properties full of character and charm lining the streets of the town.
In the surrounding area, there are luxurious high-end developments (including both new villas and apartments for sale) found in the likes of La Zagaleta and La Alqueria, while La Quinta and Los Arqueros are two of the best golf courses in the area. The magnificent luxury 5-star hotel Villa Padierna completes Benahavis's image as a top tier tourist destination.
Apartments for Sale in Benahavis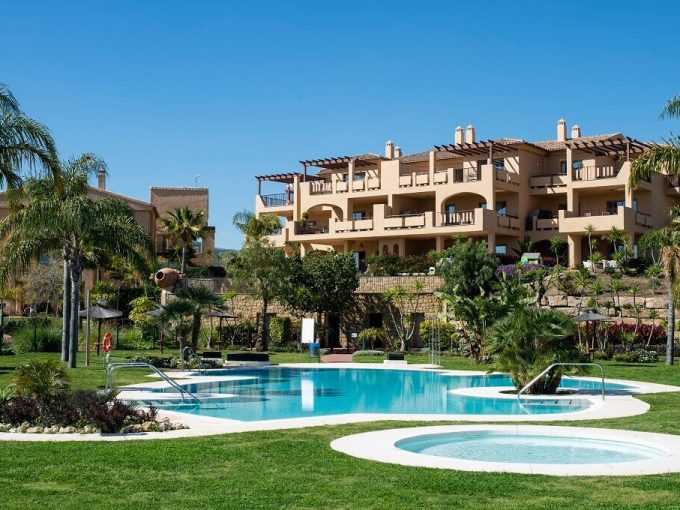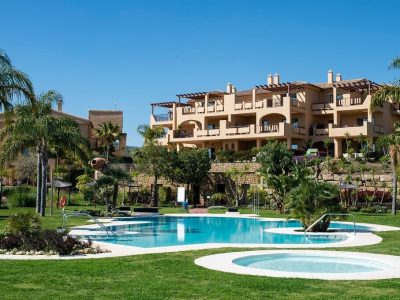 Introduciong the Hacienda Collection is a selection of apartments and…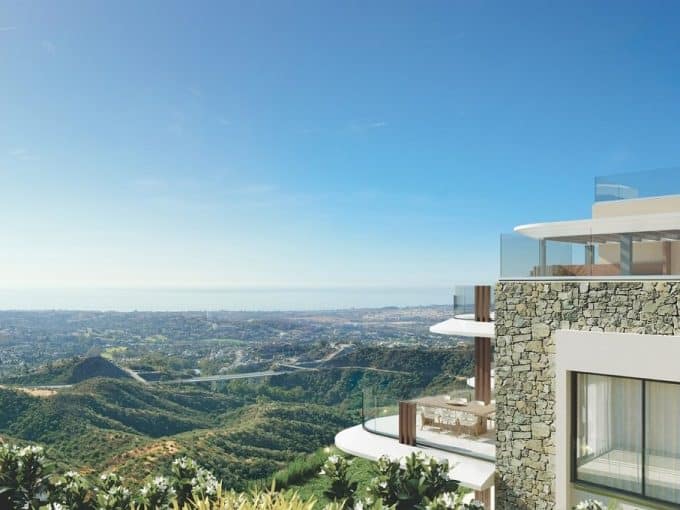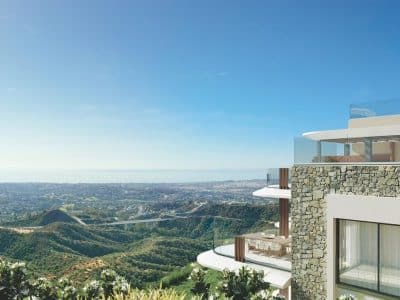 Discover Sabinas, a lavish residential of exclusive apartments on the…
Things to Do: Food & Natural Beauty
The natural beauty of Benahavis is undoubtedly the biggest draw for visitors, but the village is also a renowned culinary hotspot. With delicious and varied cuisine, Benahavis boasts some of the best restaurants on the Costa Del Sol.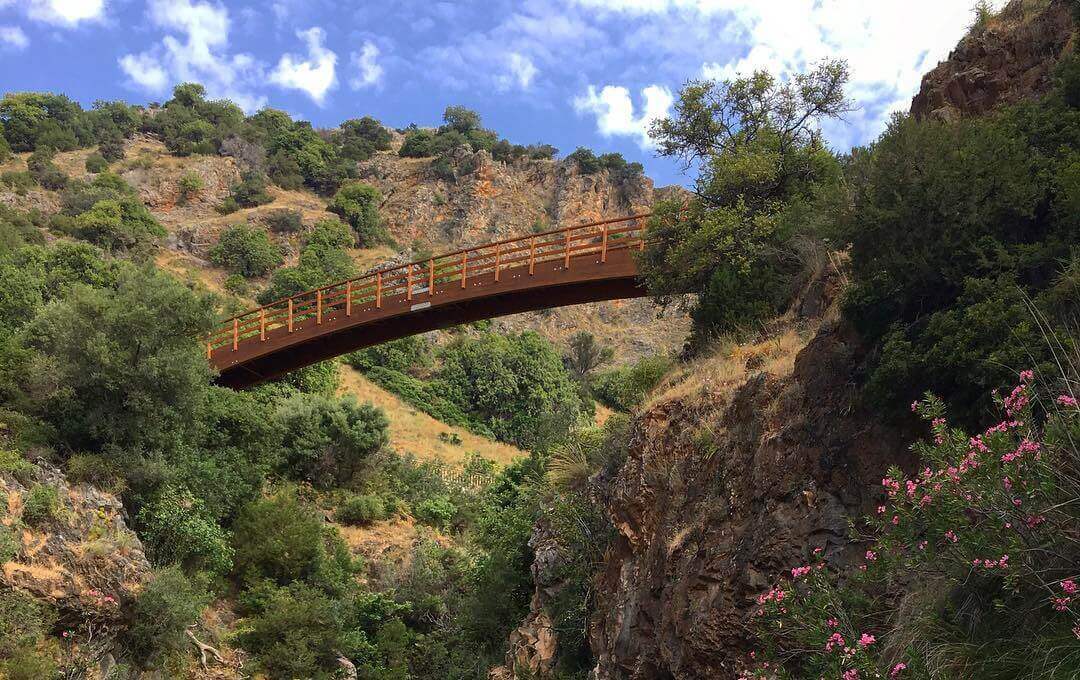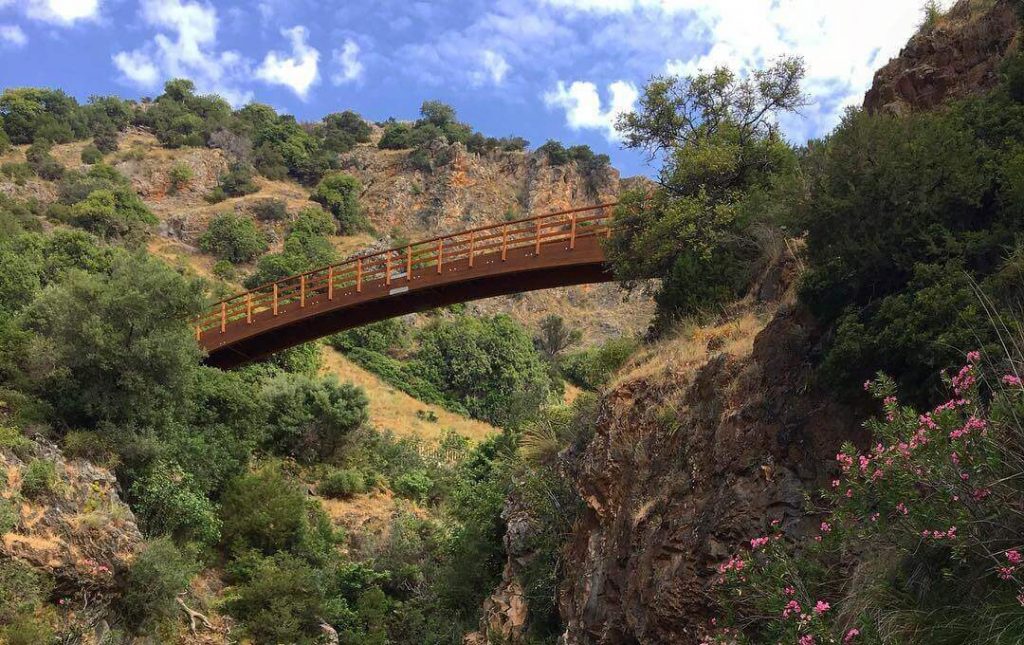 Being surrounded by stunning countryside, outdoor enthusiasts will delight in the many sport and leisure activities available. Las Angosturas Natural Park which sits on the outskirts of the village has a popular walking trail that crosses over the Guadalmina river and weaves through the picturesque woodland of the park.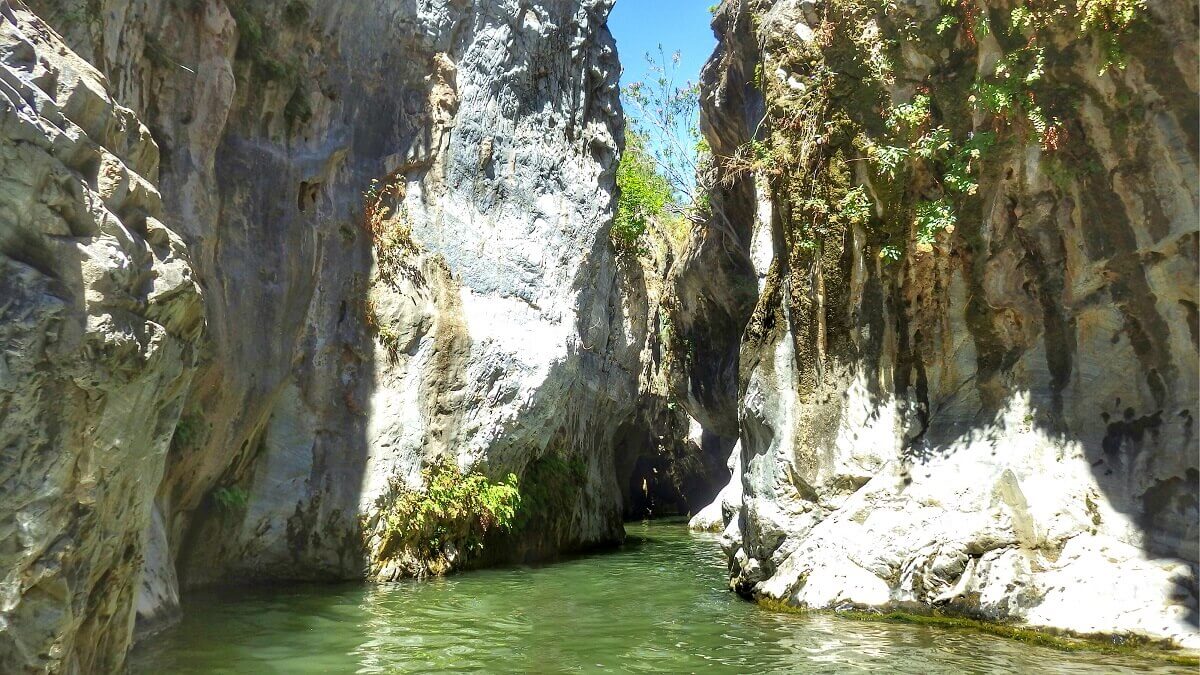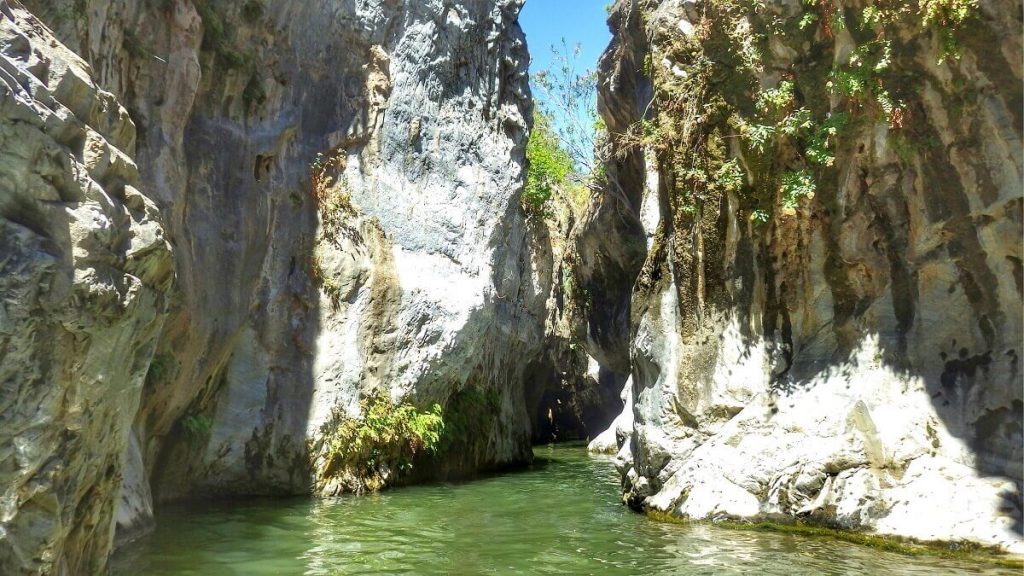 For anyone a little more adventurous, there are the thrilling rock passages that line the river gorge to the east of the Village.
Golf in Benahavis
Golf is another key attraction with 12 excellent courses spread out over the municipality, including the renowned courses of Los Flamingos Golf Resort, Atalaya Golf & Country Club and El Paraiso Golf Club. The area is considered by many golf pros as the "capital of the Costa del Golf"  mainly due to the fact this part of Spain has more golf courses per square kilometre than any other place in Europe.
Enthusiastic golfers may find golf property buying opportunities around Benahavis appealing. With the area growing in popularity, resulting in increased demand for Benahavis golf resort properties, buying real estate in Benahavis has become an excellent investment.
Places of Interest
Benahavis village may be small in stature, but there's no shortage of fascinating places to discover in this historic location. The ruins of Torre Leoneras and Castillo de Montemayor are popular with explorers, while those want to get even more adventurous like heading to the Guadalmina River.

Guadalmina River
If you're looking for a beach alternative in the hot summer months, the Guadalmina river is the perfect spot to cool off thanks to its many waterfalls and plunge pools which make great opportunities for canyoning. While you might not want to take a dip in the winter months, it still makes for a wonderful hike.

Parque Torre Leoneras
At the southern end of the village, you'll find the quaint Parque Torre Leoneras (park) which is home to a beautiful large lake and the ruins of a medieval tower. The tower was built in the eleventh century and still stands strong today. This is a great place to go for a short walk and enjoy the views of the surrounding valley.
Castillo de Montemayor
And if you love exploring ruins, then you won't find any better than the nearby Castillo de Montemayor, a stunning Arab hilltop castle that offers spectacular views up and down the coast. The castle is 579 metres above sea level and dates back to the 10th century.
La Zagaleta
This high-end residential development is one of the most exclusive neighbourhoods in Europe. With helipads, on-call Michelin star chefs and an equestrian club with horse paddocks, buying a home in La Zagaleta can cost anywhere between 6 and 30 million euros.
Located in the foothills of the Serrania de Ronda, the resort is spread out over 900 hectares of land with 230 homes. With 24-hour security, the area can't be entered without prior authorization.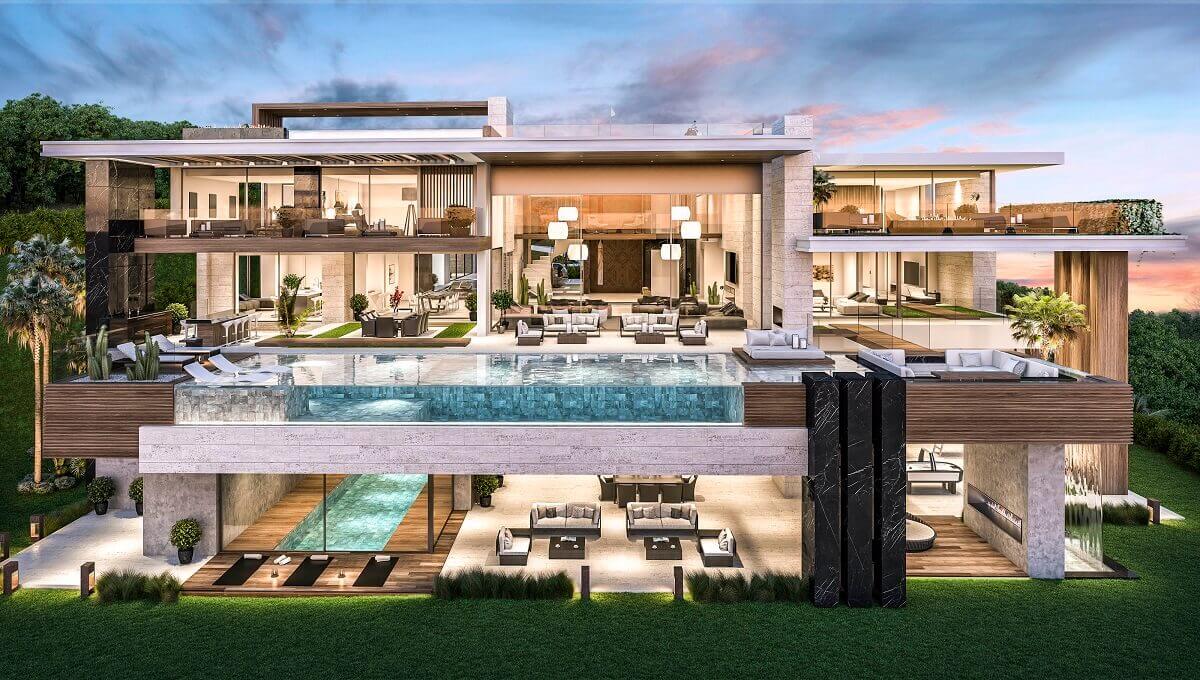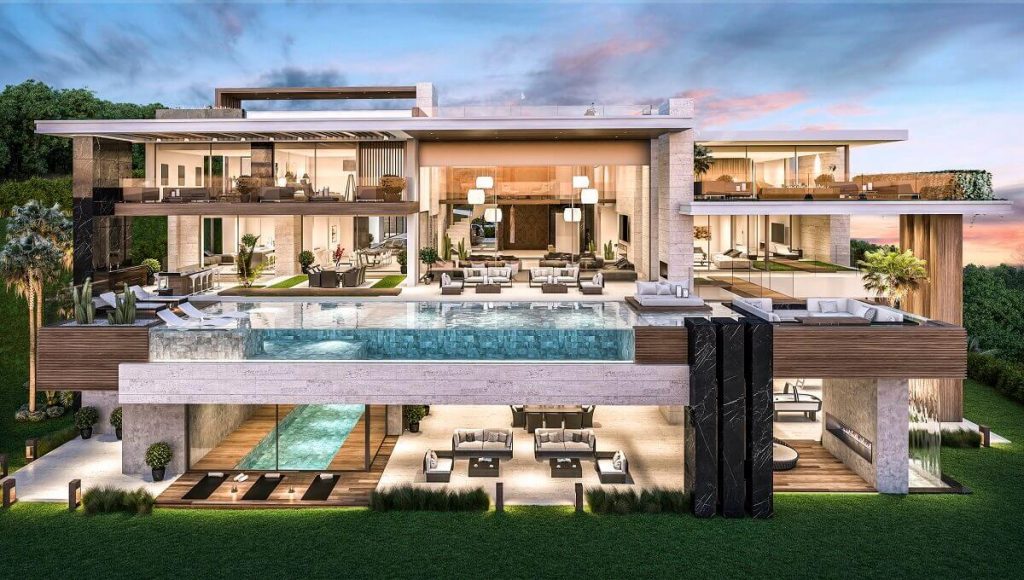 For anyone wealthy enough to buy a luxury villa in La Zagaleta in Benahavis, during the summer your neighbours might include: the founder of Orange Telecom, the current Russian President, a famous British Rock star and many more world-famous celebrities.
Luxury Villas for Sale in Benahavis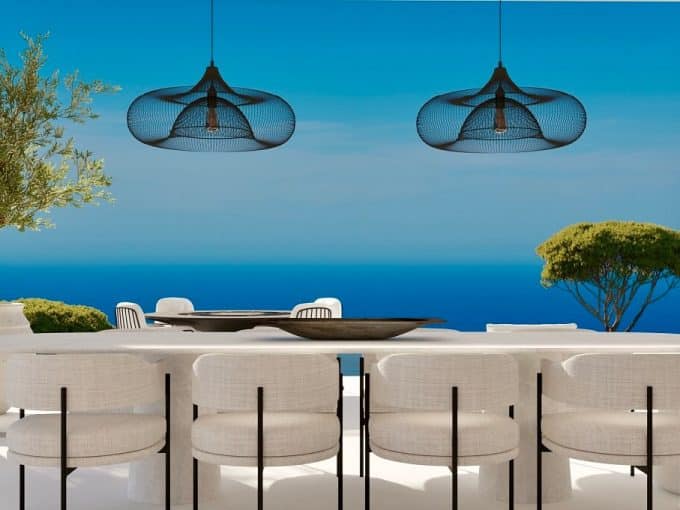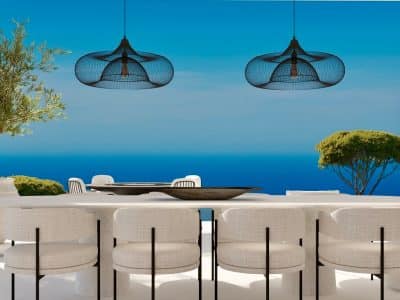 Discover Vista Lago Villas: 18 luxury and unique villas with…
Off Plan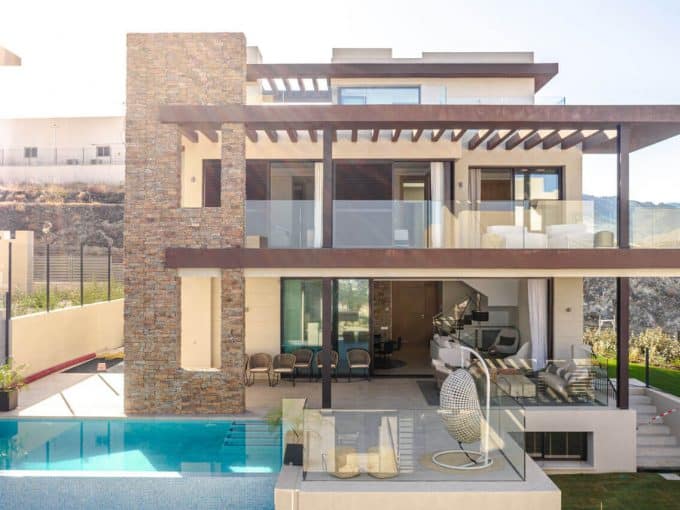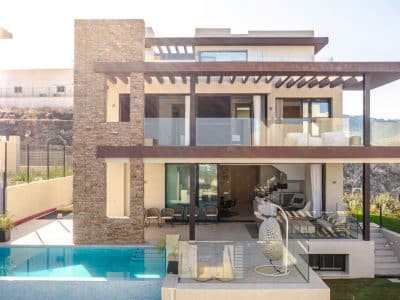 ​Discover the luxurious villas for sale in Be Lagom, 13…
Bars and Restaurants in Benahavis
Benahavis is sometimes referred to as the "dining room of the Costa del Sol" and has a buzzing weekend scene with many bars and restaurants in the Village, the majority of which are clustered together down Calle Malaga – which has a warm and friendly atmosphere. Expect to find a wide variety of cuisine including authentic Spanish tapas, fresh fish and local meats.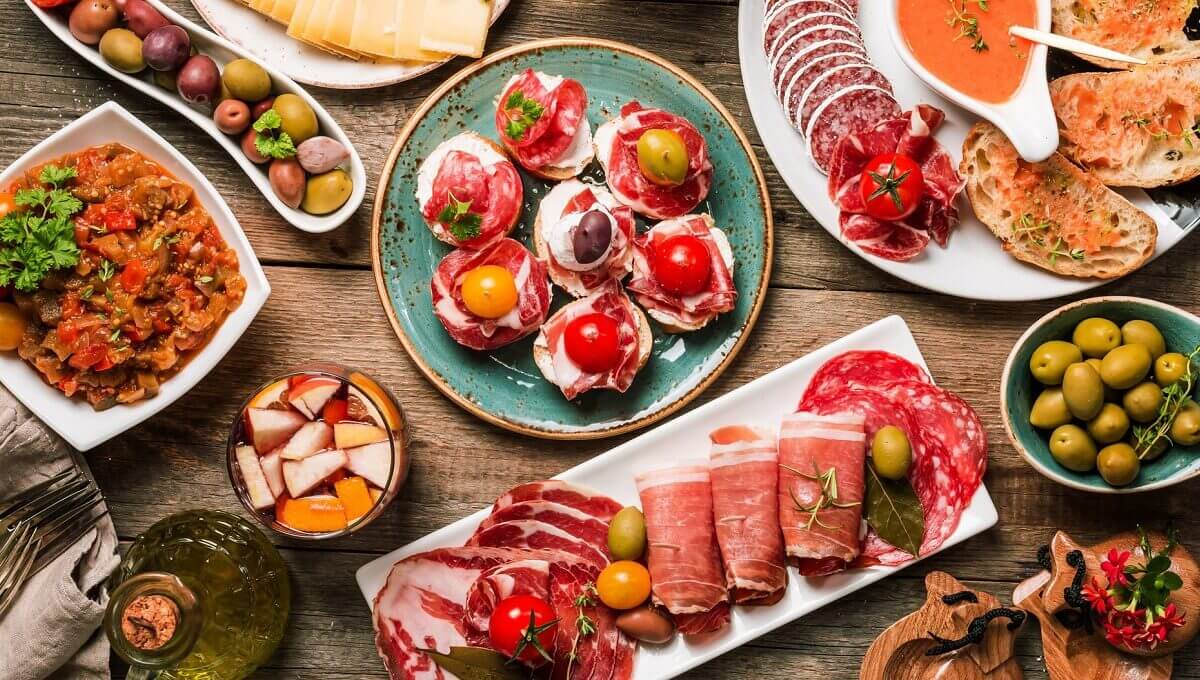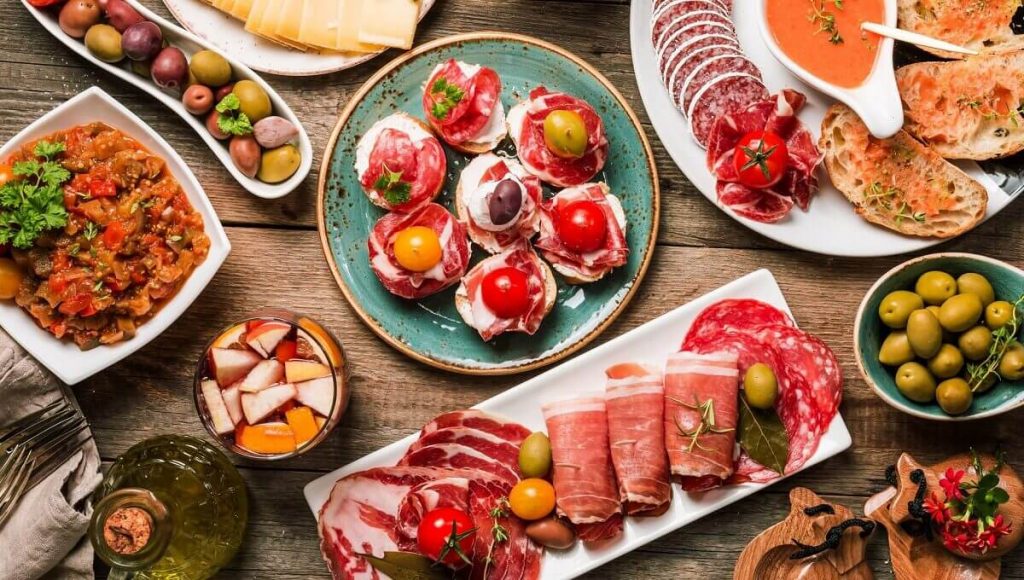 Here are our top picks:
1. Los Abanicos
Los Abanicos has been the go-to eatery in the village for many years. Down to earth, friendly and welcoming, the restaurant has a lovely warm ambience and delicious food. Expect good sized portions, great ingredients and service with a smile.
2. Amanhavis Restaurant
A hotel by name but a top-quality restaurant by nature. The décor is quirky, warm and elegant. The small menu is made from scratch each day based on whatever is available fresh in the local market. Less is more here, with dishes that include fresh fish and barbecued meats.
3. Hills Cafe
Spectacular views, seriously good food, and a relaxed vibe make the Benahavis Country Club an excellent dining experience. With a varied menu that changes depending on the day, you'll never get bored of eating here. You can get everything from a Sunday roast to an Asian influenced a la carte menu.
Beaches Near Benahavis
While Benahavis is set a little inland, there is no shortage of fantastic beaches along the coast. You'll find lots of family-friendly sandy stretches in the nearby San Pedro de la Alcantara and Estepona. If you prefer a livelier scene, then the many beach clubs of Puerto Banus are just 15 minutes away by car.
History of Benahavis
This mountainous village is steeped in history having first been settled by Arabs at the end of the 11th century. The area was named after an 11th-century Moorish prince called "Havis" who ruled from the nearby Montemayor castle, with "Benahavis" being derived from "Bin al Havis" in Arabic, which means "son of Havis".
After the Granada War the territory fell into the hands of the Catholic Monarchs in 1491 and came under Christian rule. After defeating the Arabs, the Monarchs placed Benahavis under the rule of Marbella until it gained independence in 1572.
Benahavis FAQs
Some of the most common questions about the Benahavis area have been answered below. If you have any other questions, please don't hesitate to get in touch.
Where in Spain is Benahavis?
Benahavis is situated on the "Costa Del Sol" (meaning Sunshine Coast) in Andalusia in southern Spain. It belongs to the province of Malaga.
How Far from Marbella is Benahavis?
The centre of Marbella is just a 20-minute drive from Benahavis. The popular resort of Puerto Banus is even closer – about a 15-minute drive. Taxis are happy to take people from Benahavis to Marbella and Puerto Banus – and vice-versa – for a reasonable fee.
What are the Nearest Airports to Benahavis?
The nearest international airport to Benahavis is Malaga Airport, which is a 50-minute drive. Gibraltar Airport can also be reached in under an hour and offers daily flights to the UK.
Is Benahavis a Good Place to Live?
Absolutely. Benahavis is a fantastic place to live in. The area has a fantastic climate, a thriving and authentic Andalusian community, full of great bars and restaurants. Benahavis is also a great base for reaching other popular regions such as Marbella, Malaga and Gibraltar.
Property for Sale in Benahavis
Please get in touch if you'd like to talk about real estate and property for sale in Benahavis. Whether you're looking for an apartment, townhouse or villa – or you'd like to ask about Benahavis property prices – I'd be happy to help.
New & Off-Plan Property Developments in Benahavis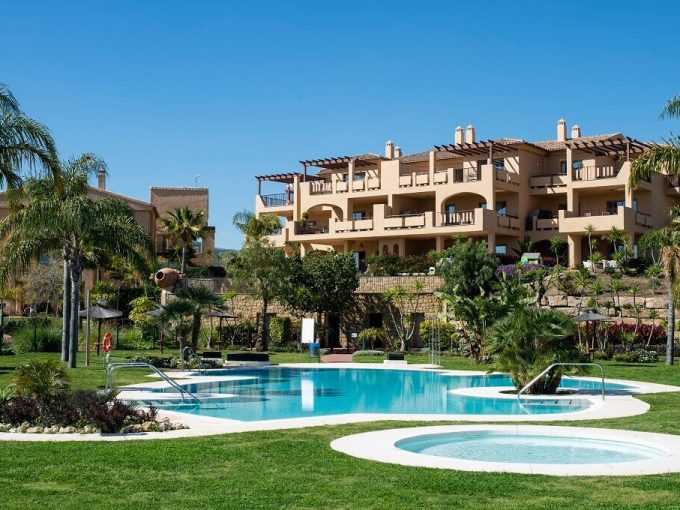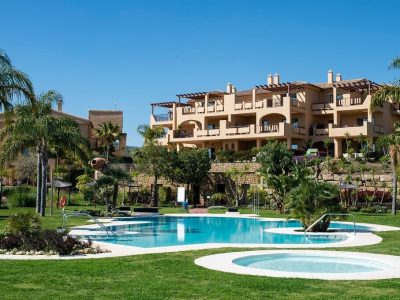 Introduciong the Hacienda Collection is a selection of apartments and…