Sotogrande Property Insights & Area Guide
Lying halfway between Gibraltar and Estepona, Sotogrande is the largest privately-owned property development in Andalusia.
It is considered to be one of the most luxurious urbanizations, not just on the Costa Del Sol, but in the whole of Europe.
Introduction to Sotogrande
This information page will help you decide whether property for sale in Sotogrande is the right choice for you and get you acquainted with the location and characteristics of the area.
Sotogrande is one of the most prestigious residential developments in Europe. Thanks to its privacy, the luxurious architecture and the discrete lifestyle, it has been the chosen holiday destination of many well-known celebrities and sports personalities.
The Sotogrande area, which enjoys 320 days of sunshine per year and is synonymous with golf and polo, is home to around 2,500 permanent residents.
However, numbers swell to over 10,000 in the summer months, with many properties being used as holiday homes.
Sotogrande is an area of luxury and prestige, both key factors when deciding to invest. Currently, there are a limited number of developments under construction, offering a diverse selection of location and type of real estate.
Areas/Zones of Sotogrande
Sotogrande has grown considerably over the years and is split into several zones and areas, which you'll find below. A quick way to identify which Zone is which, is to look at the street names. For example, all the roads in the Zone A start with the letter A, Zone B roads start with the letter B, while the streets in the Kings & Queens area are named after Spanish Kings & Queens.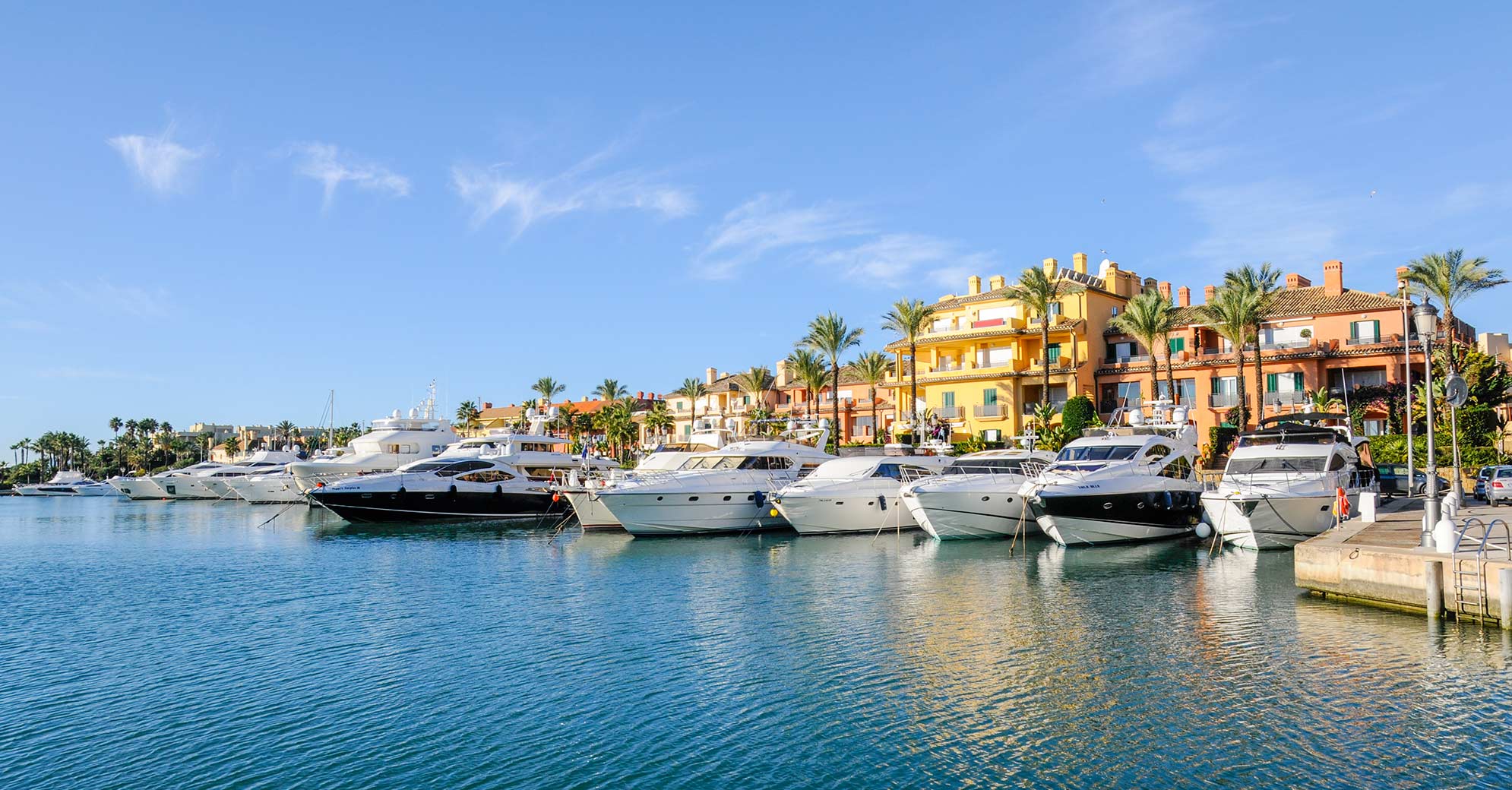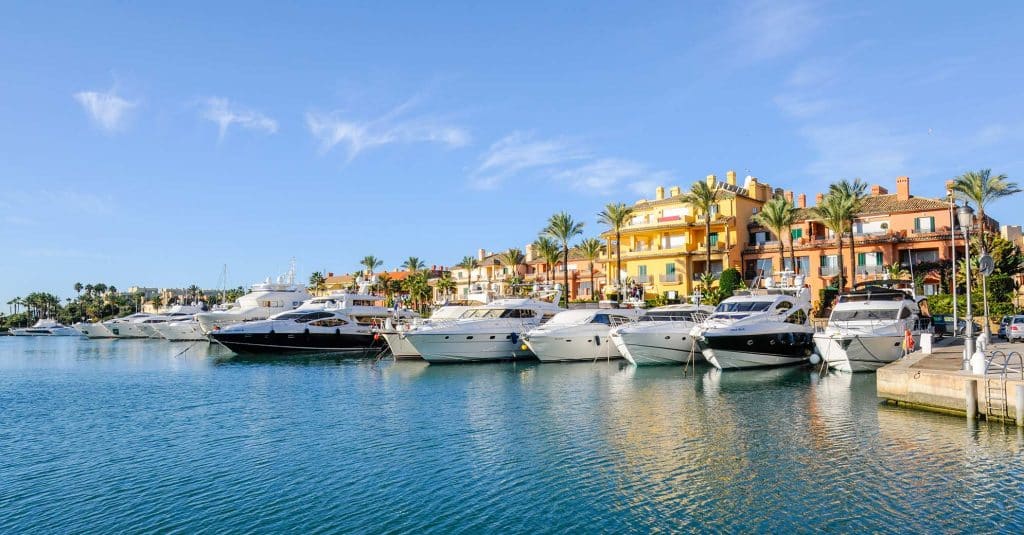 Sotogrande Marina: This waterfront location is like a little Venice with its bridges crossing the waterways. This area is the social hub of Sotogrande and contains lots of luxury apartments. It also hosts Sotogrande's, Sunday Market. This waterside enclave is one of the most prestigious marinas in Spain and has an eclectic mix of restaurants and bars to suit all tastes. The Marina boasts 1382 berths, but tying up your yacht here won't come cheap with some of the most expensive mooring costs in Europe.
Sotogrande Costa – Kings and Queens area: This is one of the original parts of Sotogrande and is a spacious, leafy area, with many beautiful villas lining the streets. Here you'll find a tennis club and Real Club de Golf Sotogrande. The properties in this area range from traditional Andalucian villas, to multi-million euro contemporary mansions. Open most of the year and sitting directly on the shoreline, you'll find Bunker Beach Club. This beach bar is a great place to enjoy a cold drink, amazing Mediterranean cuisine and some stunning views of Africa and the Rock of Gibraltar.
Sotogrande Costa Central: This is where Sotogrande's main commercial area, Galerias Paniagua, is. You'll find lots of restaurants, businesses and supermarkets here. It is one of the oldest areas in Sotogrande and includes all of Zone A and Zone B. For a super healthy breakfast or lunch, 'The Petit Bistro' is the pick of the bunch with friendly staff and great food. Running parallel to the A7 road you'll find Centro Commercial Sotomarket, home to a private medical centre and two supermarkets, 'SuperCor' and 'Mercadona'.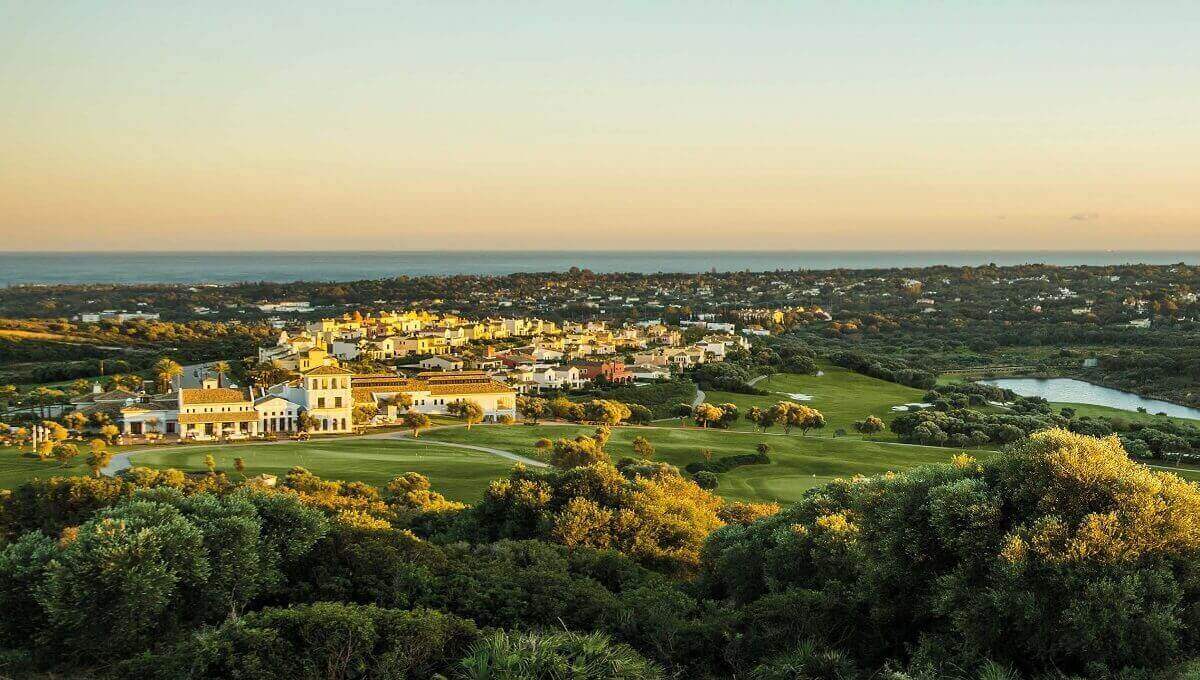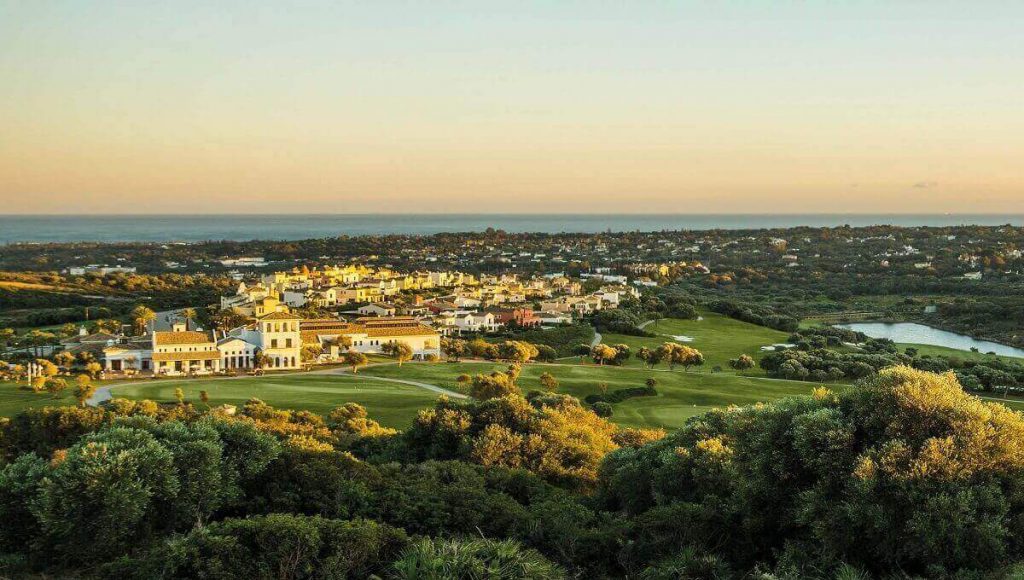 Sotogrande Alto: The Alto area is on the other side of the main road (A7) and contains a mix of property types including townhouses, apartments and high-end villas. It's also home to the Sotogrande Equestrian Centre, the NH Hotel, the Centre Comercial Mar y Sol, the Almenara Hotel & Spa, and the Valderrama golf course. This area includes all of Zone C, Zone D and F.
La Reserva de Sotogrande: This is one of the newest developments in Sotogrande and is a gated residential community set on 400 hectares of land, surrounding the exclusive La Reserva Club. Here, you find high-end apartments, townhouses and villas surrounded beautifully by nature. La Reserva offers it's residents private access to an 18 hole golf course, a tennis centre and a luxury inland beach club with a stunning freshwater lagoon. Sitting on a hill overlooking the Mediterranean sea, this country-style family club is surrounded by stunning Spanish landscape.
Apartments for Sale in Sotogrande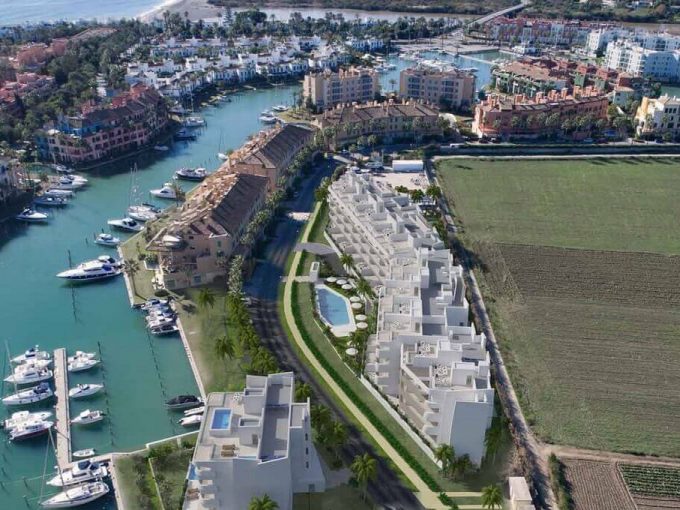 Pier 1 is a unique complex of only 4 exclusive apartments…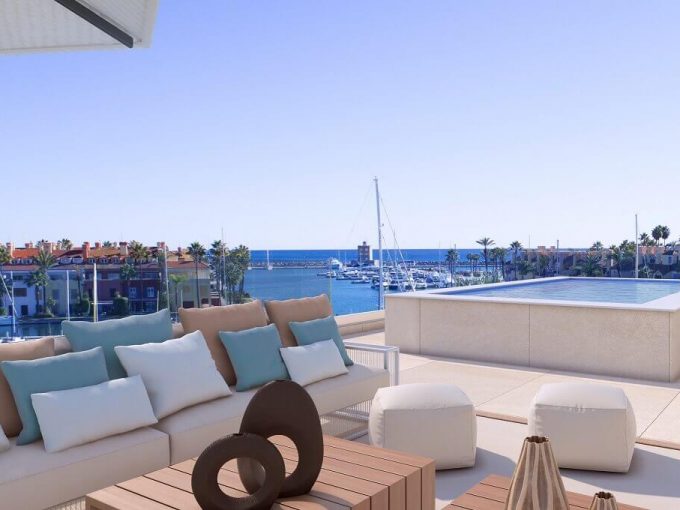 Pier 1 is a unique residential complex of only 4 exclusive…
Things to Do: Polo, Golf and La Playa
There is no shortage of things to do in Sotogrande, with some unique activities available in the area. Indeed, Sotogrande is actually a hot spot for polo, with the Santa Maria Polo Club having been dubbed the "Wimbledon of Polo Pitches". International polo tournaments are a regular occurrence in Sotogrande, with many residents heading down to the club to watch the action.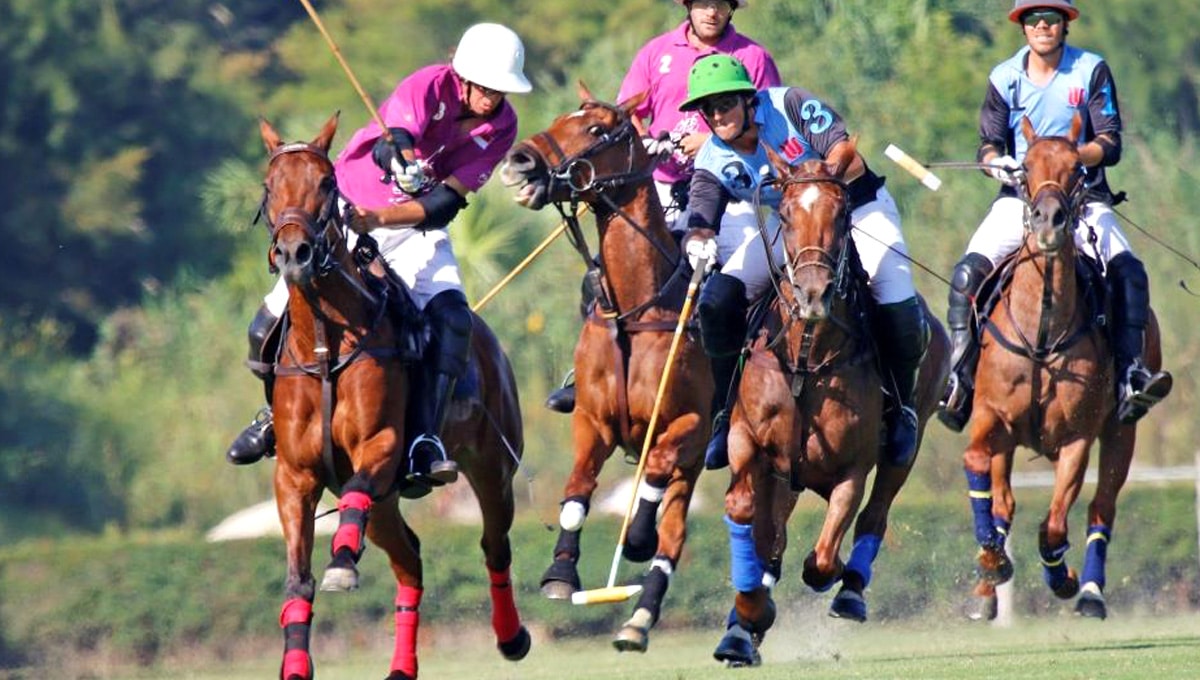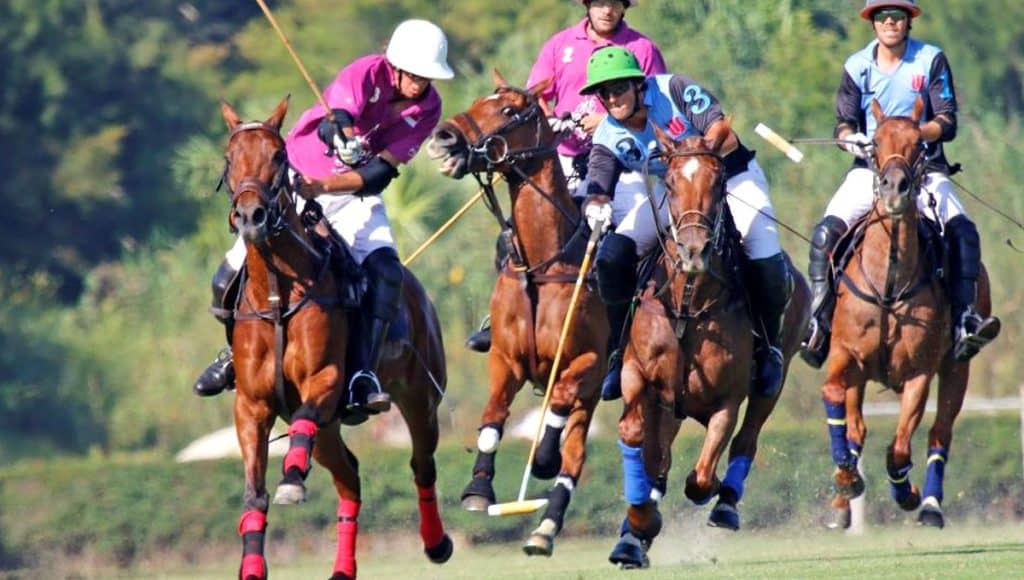 The Costa del Sol is also referred to as the "Costa del Golf" due to the vast number of fantastic courses that line the sunshine coast. And, in Sotogrande, golf fans are spoilt for choice. There are a remarkable six golf courses in Sotogrande itself (Real Club de Golf Sotogrande, Club de Golf la Canada, La Reserva Club, Real Club de Golf Valderrama, Almenara Golf and San Roque Club), and dozens more prestigious courses within a short drive.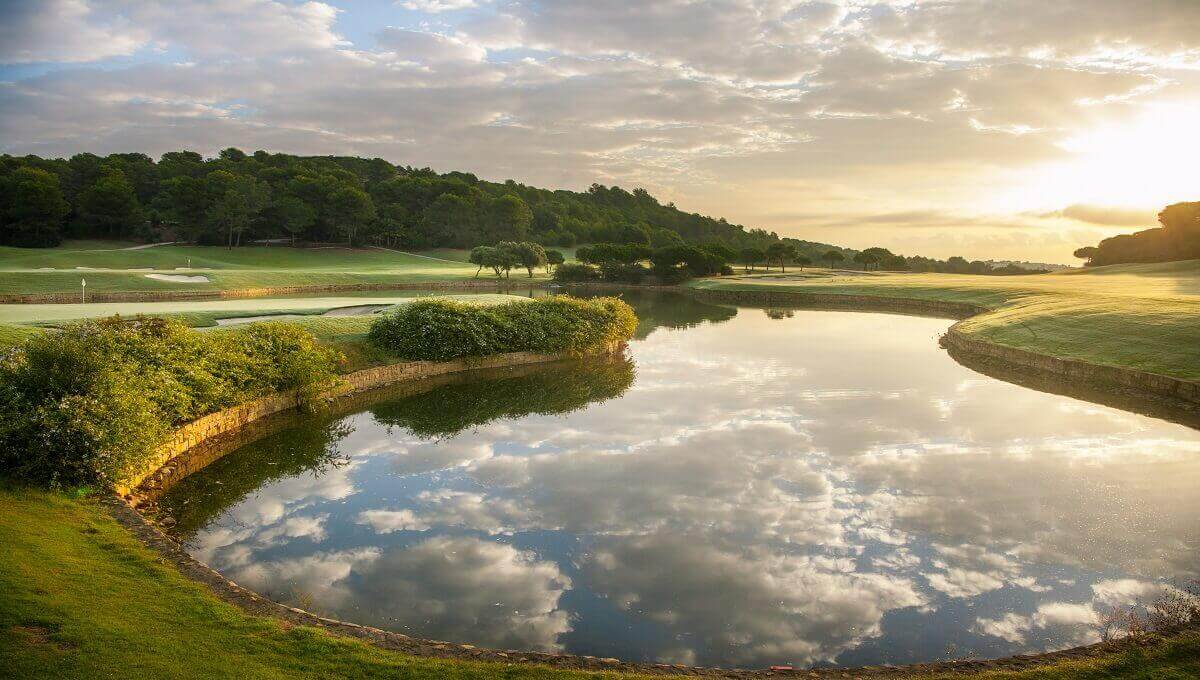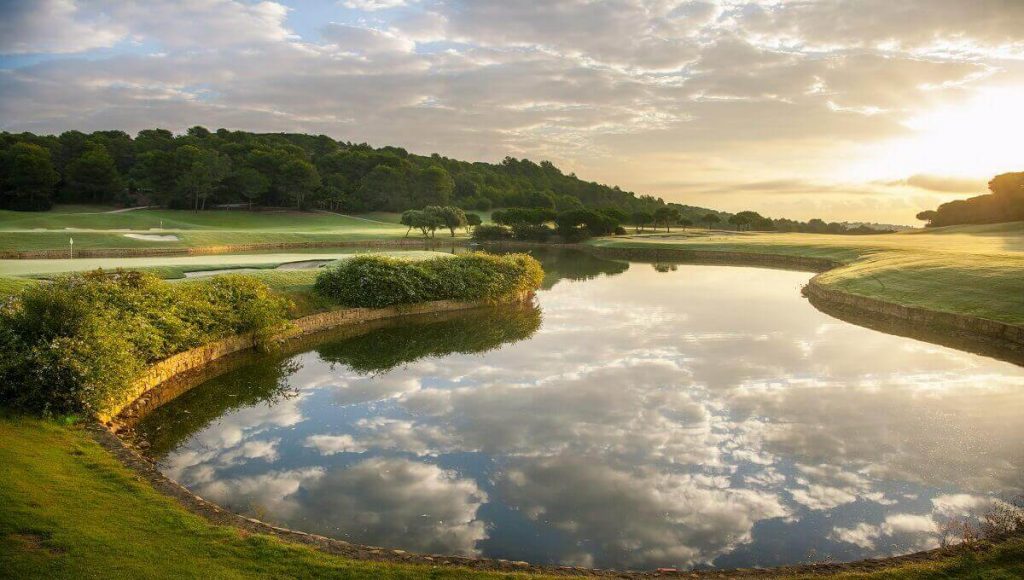 But if polo or golf don't strike your fancy, don't worry: Sotogrande has something for everyone. Playa de Sotogrande is the area's beautiful beach, with the popular Gigi's beach lining its shore. Sotogrande is also home to dozens of restaurants, bars and cafes, stunning beach clubs (Trocadero, and Octogono). For outdoors and sports activities in Sotogrande there are also various choices: several tennis and padel centres, horse riding stables, fishing and water sports in the busy Sotogrande marina and a sailing club.
Latest Off-plan Property for Sale in Sotogrande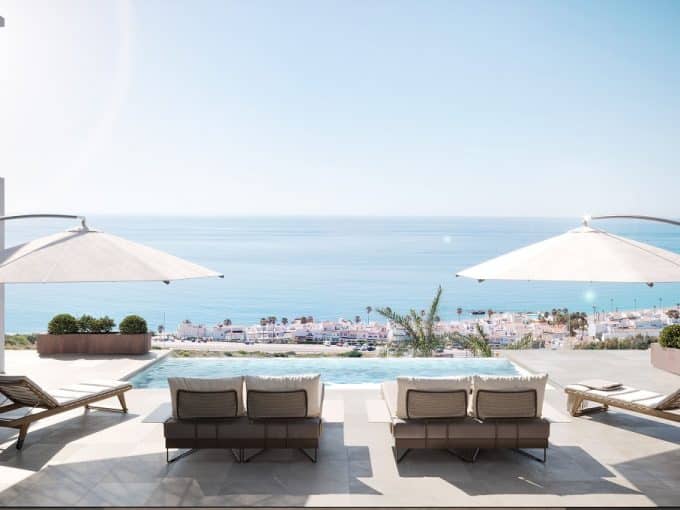 Ocean Eye is a luxurious collection of three unique individual…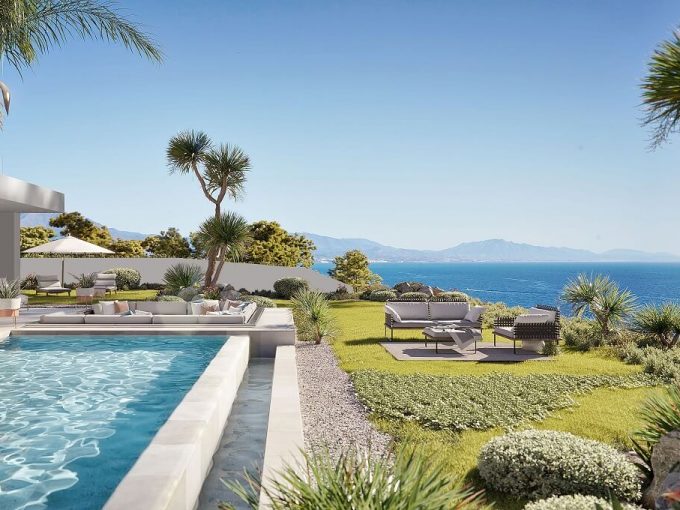 Oceanic is a luxurious residential of 25 spectacular villas with…
Places of Interest in Sotogrande
There are lots of places to visit in Sotogrande, which is a hub of world-class venues. Below, we look at some of the best places to visit in Sotogrande, including golf clubs, beach clubs and bars.

Trocadero Beach Club Sotogrande
Formerly known as the Cucurucho Beach Club, Trocadero Sotogrande has been rated one of Europe's best beach clubs and features two restaurants, bar service, several magnificent pools (split into separate Family and Adult-only areas) and luxury sunbeds. It overlooks the Mediterranean and is open to the public from Easter until October, although it's also available for private functions off-season.
Valderrama Golf Club
Sotogrande's own Valderrama Golf Club is one of the most famous golf clubs in the world. It regularly hosts major international tournaments, with the likes of the Andalucía Masters, the Volvo Masters and, most famously, the 1997 Ryder Cup, having been played at this course that was called the "best in Europe" by golf legend, Nick Faldo. The Valderrama Golf Club has an 18-hole par 71 course, along with a 9-hole par three course.
Santa Maria Polo Club
Set in 15 hectares of spectacular green grounds and pavilions, the Santa Maria Polo Club in Sotogrande is considered one of the four most important polo venues in the world. It's also home to the Grand Slam International Polo Tournament that runs from late July to August each year, which attracts thousands of polo fans from across the world. Pop down to watch a game with some drinks – it's a great way to spend a sunny afternoon.

La Reserva "The Beach"
Another idyllic beach club in Sotogrande is La Reserva Club. As well as the beach club area to relax in, La Reserva also features an 18,000 square metre sports lagoon with a man-made inland beach. For those who prefer a little action, paddle boarding, kayaks, water bicycles, windsurfing and even jet boards are available to use on the lagoon. La Reserva also features a restaurant, a wellness spa and lots more. It even has a kids club for parents looking to get some peace.
Bahía Limón Chiringochill
The Bahía Limón Chiringochill is Sotogrande's favourite chiringuito (beach bar) and is hugely popular with locals. The Chiringochill features a fantastic range of dishes and even has its own chargrill on the beach, used for cooking local fresh fish and BBQ style meat. It's also a popular evening spot for sunset drinks with friends.
Luxury Villas for Sale in Sotogrande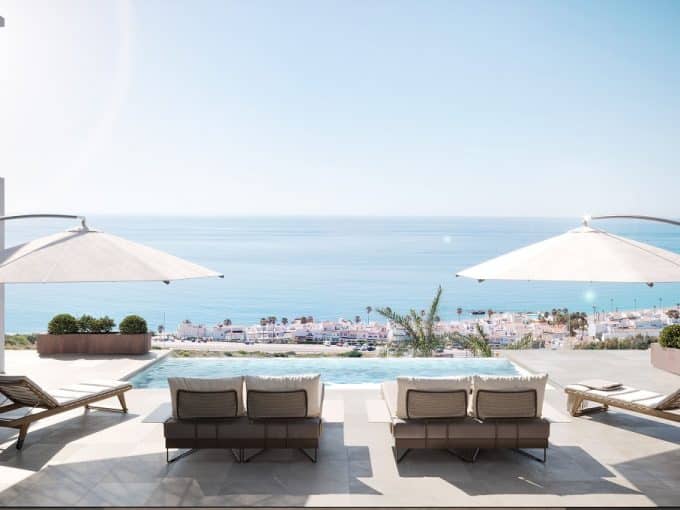 Ocean Eye is a luxurious collection of three unique individual…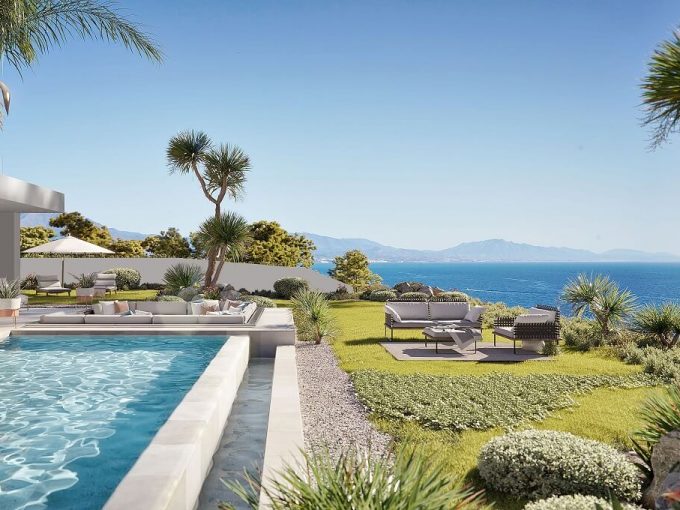 Oceanic is a luxurious residential of 25 spectacular villas with…
Sotogrande FAQs
Got a question about Sotogrande? Below we've answered some of the most common queries related to the area:
Who Owns Sotogrande?
The idea of Sotogrande was brought to life by American, Joseph McMicking, in 1962. He bought five farms to create an idyllic coastal resort community, using Florida's Palm Beach as inspiration. Since 1999, Sotogrande has been owned by the hotel chain NH Hotels; however, during 2.014 Orion Capital Managers became the owner.
Where in Spain is Sotogrande?
Sotogrande is on Spain's southern coast, known as Costa del Sol (sunshine coast). It is part of the region of Andalusia, in the province of Cadiz.
How Far from Marbella is Sotogrande?
Sotogrande is approximately a 40-minute drive to the centre of Marbella. The two areas are 58km apart but are well-connected via the AP-7 motorway which is easily accessible from Sotogrande.
Sotogrande is also just a 20-minute drive to Gibraltar and Estepona.
What are the Nearest Airports to Sotogrande?
The nearest airport to Sotogrande is Gibraltar Airport, which is just 20 minutes away and runs regular flights to the UK. Many people opt to reach Sotogrande via Malaga Airport (just over 1 hour by car) due to the higher number of international flights available.
Is Sotogrande a Good Place to Live?
Absolutely. With 320 days of sun per year, beaches, fine restaurants, stunning beach clubs, world-class golf and polo venues, quality international school, Sotogrande is one of the best places to live in, not just Spain, but the whole of Europe.
Invest in Property in Sotogrande at the Best Prices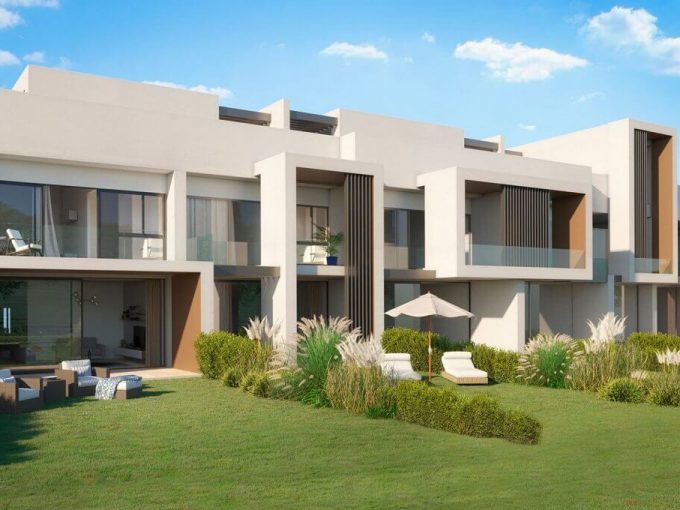 Hoyo 17 San Roque Club is a magnificent residential complex…