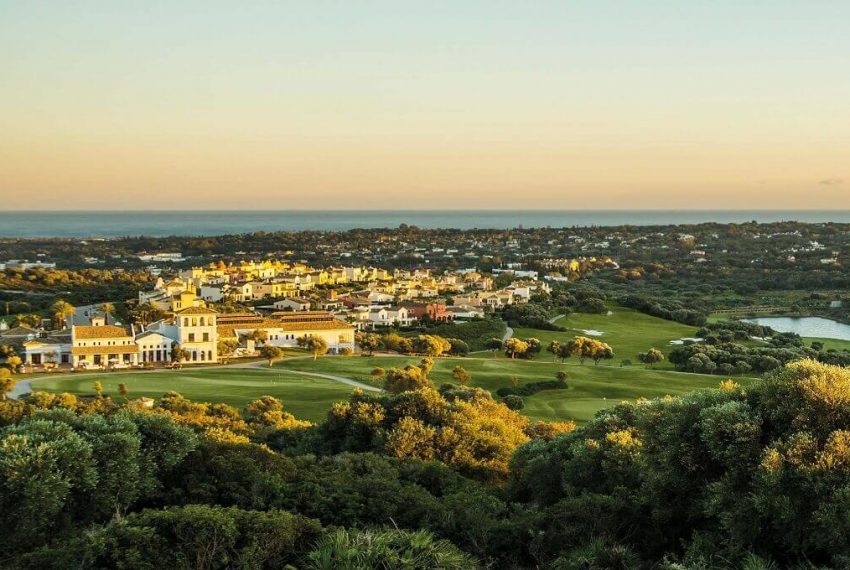 Sotogrande & Sports
If you are a sport lover, Sotogrande has everything you can ask for . The several first-class golf courses, tranquil beaches, water sports, polo fields, and tennis clubs, have made Sotogrande an excellent place where to practice any sport.

Sotogrande & Sports
It has five outstanding golf courses, eleven polo fields of the highest level, a charming marina, usually referred to "Little Venice" due to its many channels and cosy atmosphere.
Golf
One of the most prestigious courses in the region is the Valderrama golf club which is considered one of the best in Spain. It has hosted many international competitions including the 97 Ryder Cup. Alongside this course, is the Real Club de Golf, designed by Robert Trent Jones, and La Reserva Golf. Another field worthy of mention is the San Roque Golf Club, which given its proximity is closely related to Sotogrande.
Marina
The Sotogrande marina was one of the first to be built. It has 1400 moorings for boats and is usually compared to a Venice in miniature given its design of channels and bridges. It offers to the residents the option of having their boat moored at the foot of their house. The marina is the perfect setting for dinners and drinks. On Sundays a craft market is held, turning into an ideal plan to spend a family morning while enjoying the excellent weather. During the summer months, the Mercado del Levante also opens at night. Water sports are also important in Sotogrande, where the practice of sailing and regattas take place throughout the year.
Polo
Polo is a trendy sport in the area, with all kinds of tournaments, including international ones. There are prestigious clubs such as the Santa Maria Polo Club the "Wimbledon of polo pitches" where the International Polo Tournament has been held for 46 years, being one of the major social and sporting event during the summer season of the Costa del Sol.
If you are interested in properties in this area of the Costa del Sol, please contact me.