La Duquesa Property Market Insights & Area Guide
Sometimes referred to as the "Port", the stunning Puerto de la Duquesa is an elegant Mediterranean marina with a thriving social scene. Situated on the western coast of the Costa Del Sol, the pace of life is noticeably unhurried, traffic eases up, and the landscape becomes less built up in comparison to the bustling towns of Marbella and Estepona.
La Duquesa is nestled between Sotogrande and Estepona and is just a 30-minute drive from Marbella. The area has a flourishing ex-pat community and a healthy property market. Despite its excellent location on Spain's Costa Del Sol, property prices in La Duquesa have yet to reach the dizzying heights found just a short drive up the coast. It's even possible to still find apartments for under €100,000, although this is becoming increasingly rare.
La Duquesa is made up of two areas: the Puerto de la Duquesa (the area around the marina) and Castillo de la Duquesa (the area around the Castle).
Location
Built around a beautiful white marina which is home to many eye-catching yachts and sailing boats, the "Port' has long sandy stretches of blue flag beach either side with a picturesque mountain backdrop. It neighbours the coastal town of San Luis de Sabinillas, which forms part of the larger Manilva area.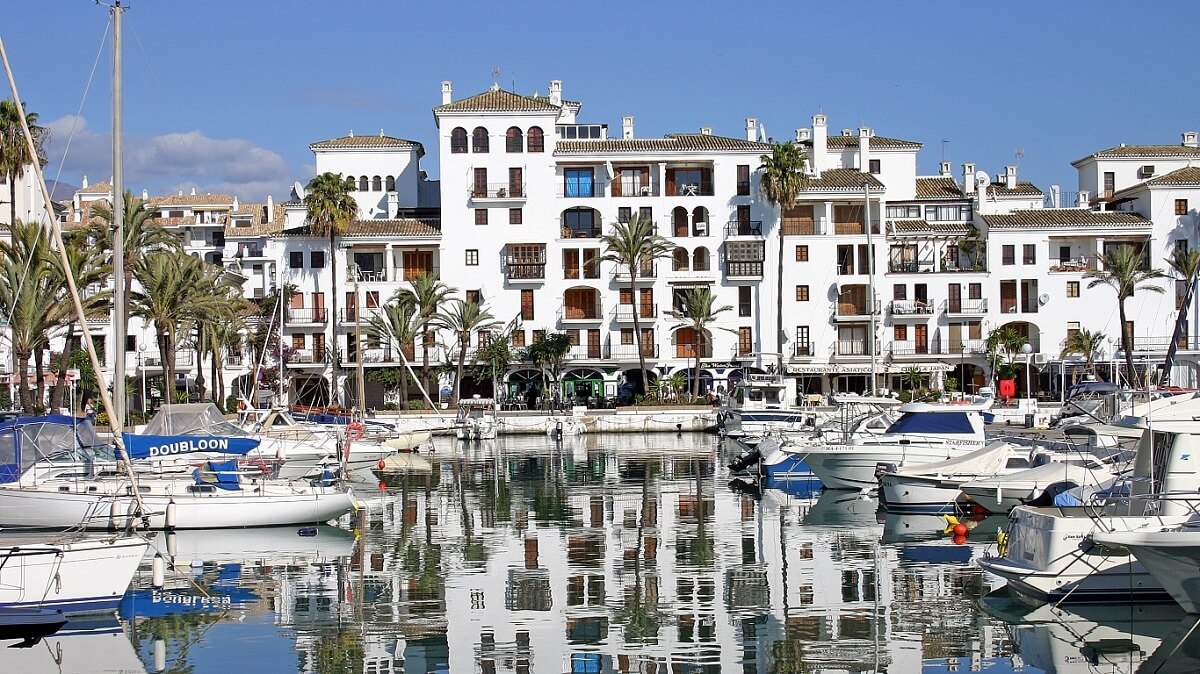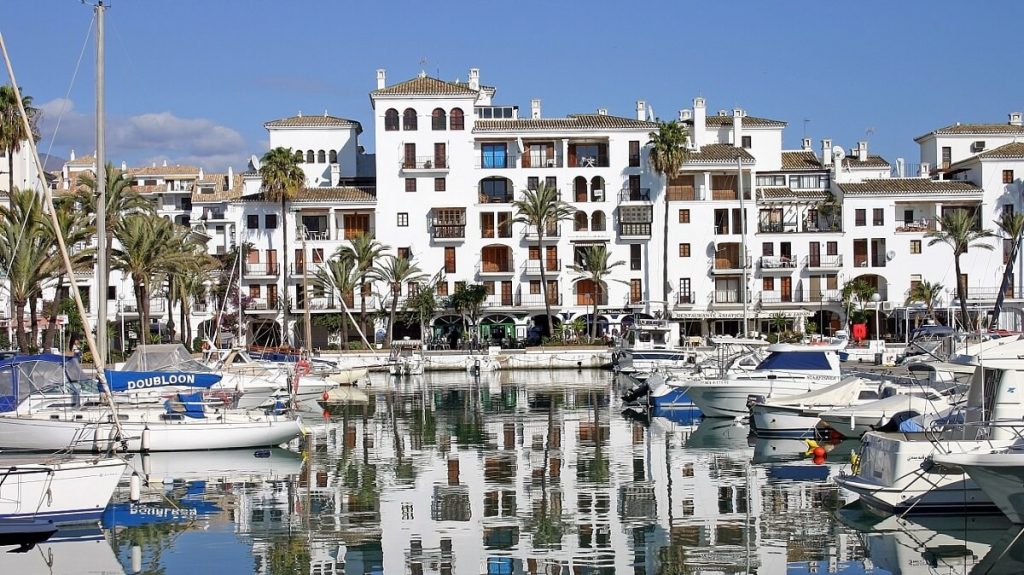 La Duquesa is a convenient half hour drive to Gibraltar, with easy access to its Airport and regular flights to the UK. Malaga Airport is under an hour's drive and is the main international airport on the Costa del Sol, serving 10 million passengers annually.
Apartments for Sale in Duquesa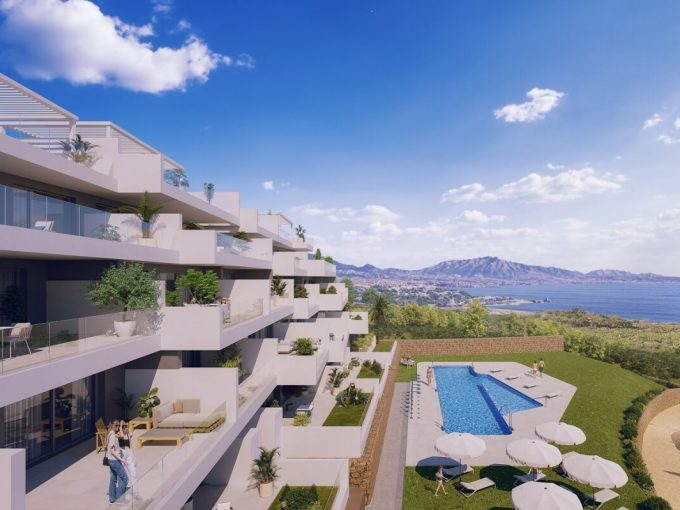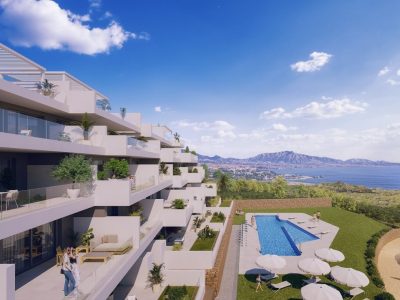 Discover Pure Sun Residences 2 & 3-bed apartments with sea…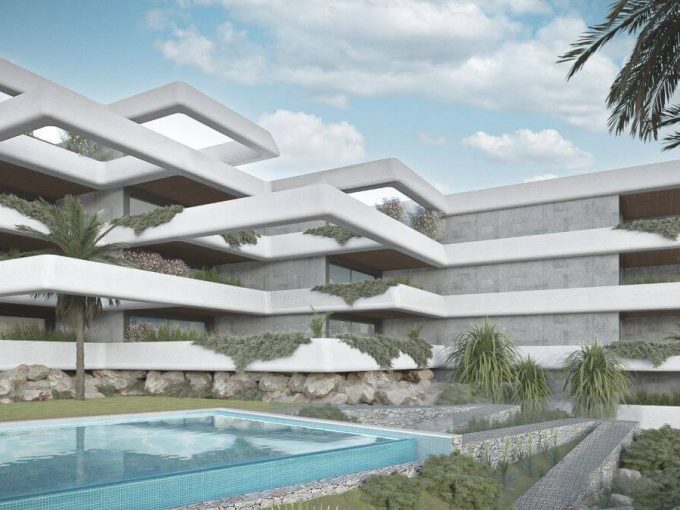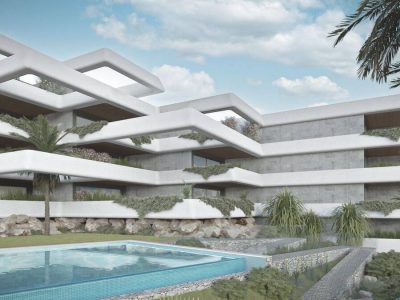 Welcome to Aurum Manilva, a luxury complex comprising only 44…
La Duquesa Property Insights
The Costa del Sol is arguably the most established destination for tourism and overseas second homes in Europe. With a heaving summer rental market, a well-connected road network, it's proximity to Gibraltar for travel and work, La Duquesa is unbeatable property investment.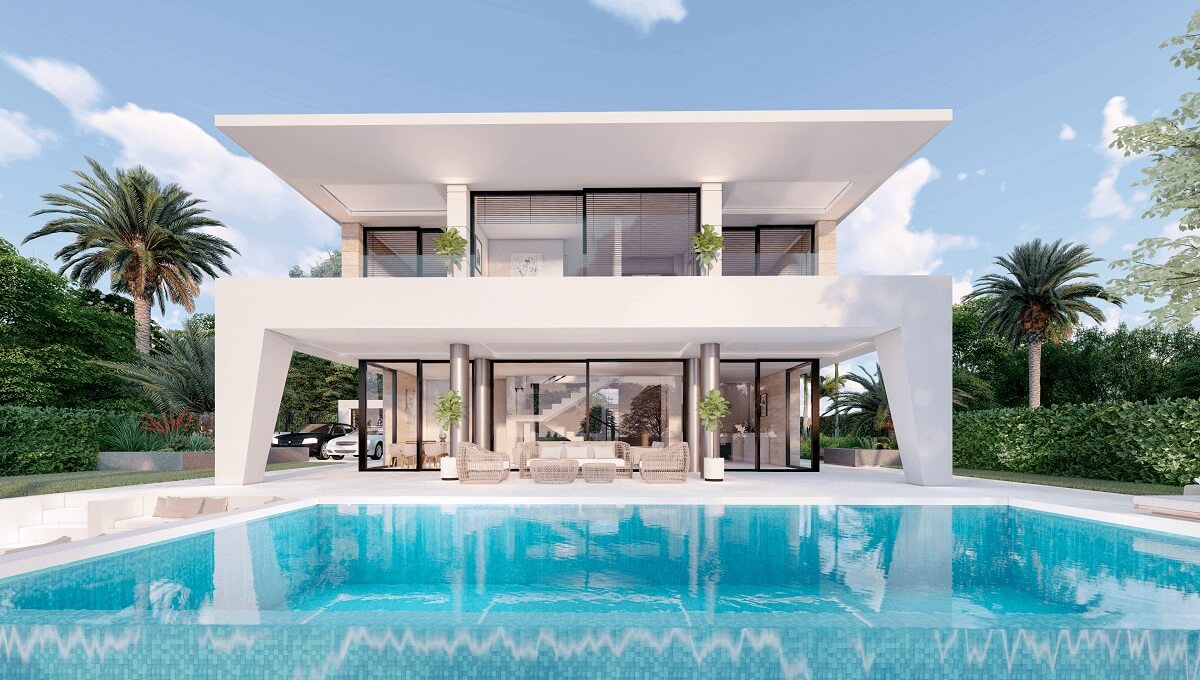 The area has a superb selection and range of properties. From 2 bedroom holiday apartments, luxurious villas and Andalucian townhouses, there is something to suit all tastes and budgets. Property prices start from 100k upwards, meaning La Duquesa is a far cheaper alternative to its noisy neighbours further up the coast like Marbella and Puerto Banus.
Villas & Townhouses for Sale in Duquesa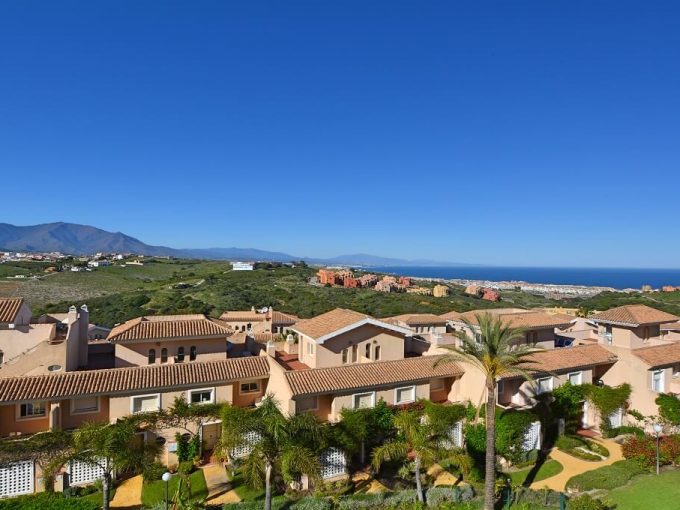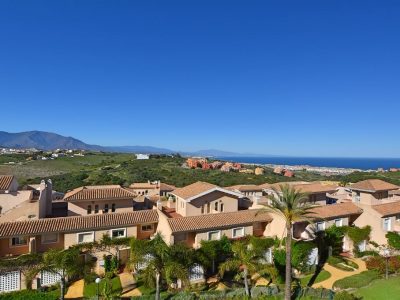 Key Ready - Beautiful 4-bedroom townhouse for sale in the…
Things to Do: A Beautiful Port Full of Life
The port of Duquesa is the area's hub, with evening activities dominated by the marina. There's no shortage of bars showing sport all day long, and plenty of ex-pat pubs for a bit of nightlife. The marina has a wealth of restaurants serving Spanish and international cuisine all at reasonable prices.
The port is also a sun trap, thanks to the tall white buildings that surround the marina which helps protect from any winter chills, so eating outside is the norm while enjoying the all-year-round sunshine.
As well as its many culinary delights, Puerto de la Duquesa is also an excellent spot for water sports, with plenty of local companies offering the chance to take out jet skis, go wakeboarding, enjoy boat trips or go Scuba diving.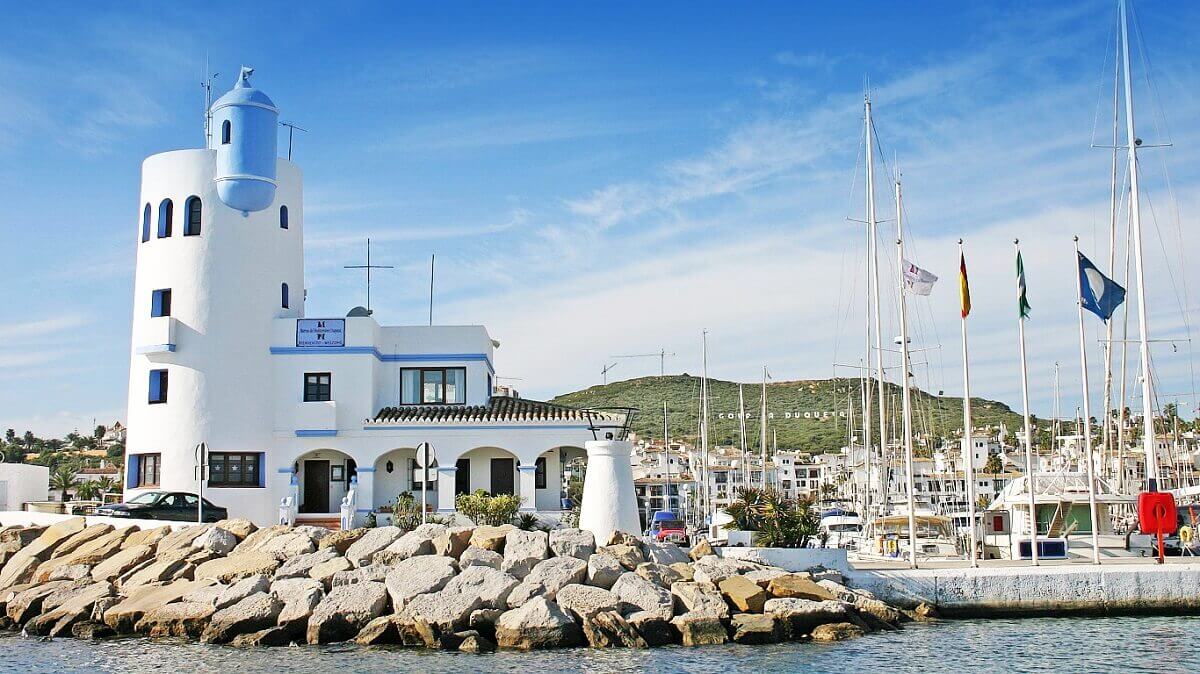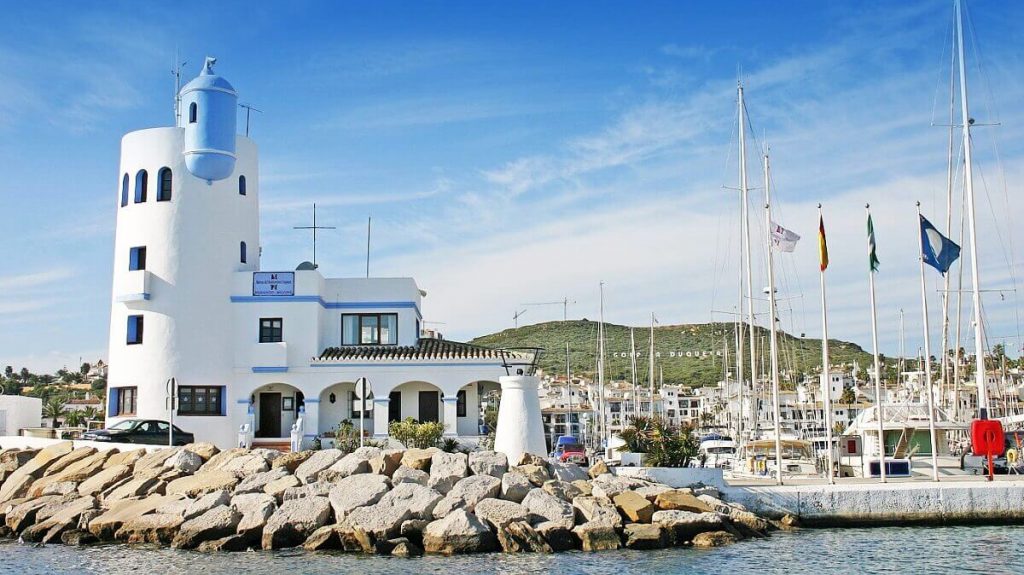 For anyone interested in a bit of fishing, several charter fishing companies offer some of the best fishing holidays on the coast catering for various fishing trips into the Mediterranean, including reef and wreck fishing.
Within walking distance is the neighbouring town of Sabinillas, where you'll find a lovely beach promenade lined with a mix of seafood, tapas and meat restaurants. The area is also steeped in history, in particular around Castillo de la Duquesa (Duquesa Castle), which was built in 1767.

Puerto de la Duquesa
Duquesa Port is the heart of social life in the area, with many people drawn to its eclectic and extensive range of bars and restaurants – many of which remain open all-year-round. Evening entertainment can vary between karaoke and live music while the local restaurants offer food from just about every continent.
During the summer months, the marina is packed with tourists enjoying the warm night air and mingling along the waterfront.

Castillo de la Duquesa
Separated from the port area by a 400 metre long stretch of promenade, the Castillo was built over 250 years ago. Exceptionally well maintained, the Castle is an excellent example of 18th-century fortifications. The Castle was designed to stop coastal attacks by North African pirates. During the Roman occupation, Castillo was a thriving town, and some of the ruins of the village are still visible behind the Castle.
Today the Castle is home to a fencing museum, a library and also hosts events like weddings and exhibitions. In front of the Castle, there is a small town square, with a church, a couple of bars and several fish restaurants.

La Duquesa Golf & Country Club
La Duquesa Golf & Country Club is an 18-hole golf course designed by the legendary American golf architect Robert Trent Jones. It's perched beautifully on a hill with stunning sea and mountain views. In true Trent Jones style, the course is very demanding with a challenging rough and big greenside bunkers. There are many more golf courses in the area, all within a short drive.
Bars & Restaurants
Puerto de la Duquesa boasts over a dozen restaurants and here are our top picks for a tasty meal:

1.Victor's Grill
Undoubtedly the best steak house in the port. If you're looking for a piece of meat prepared to perfection, then Victor's is the place. Enjoy a great meal with friendly staff, excellent service, real Argentinian wines and a fabulous outdoor terrace.
2. Parapiros Restaurante Pizzeria
Serving top-quality Italian food since 1985, Parapiros makes the best pizza in the area, hands down. Creamy risottos, fresh pasta, and authentic wood-fired pizza all at reasonable prices served up with a friendly smile.
3. La Traviata
La Traviata has been the cornerstone of the restaurant scene in the port for years. You'll find a welcoming atmosphere, excellent service and a varied, delicious menu with fresh fish and quality meat cuts.
Off-plan Property for Sale in Duquesa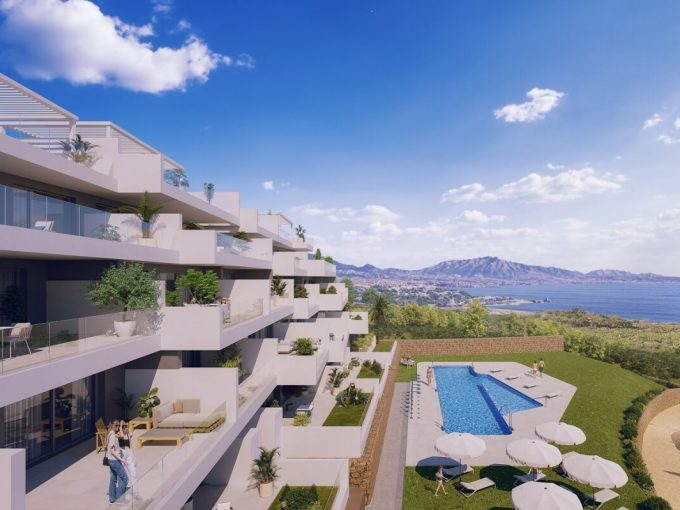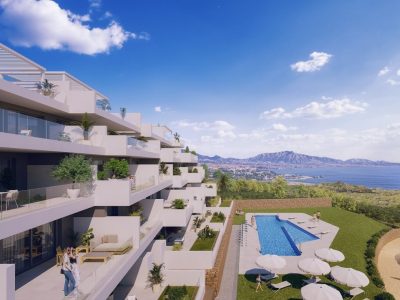 Discover Pure Sun Residences 2 & 3-bed apartments with sea…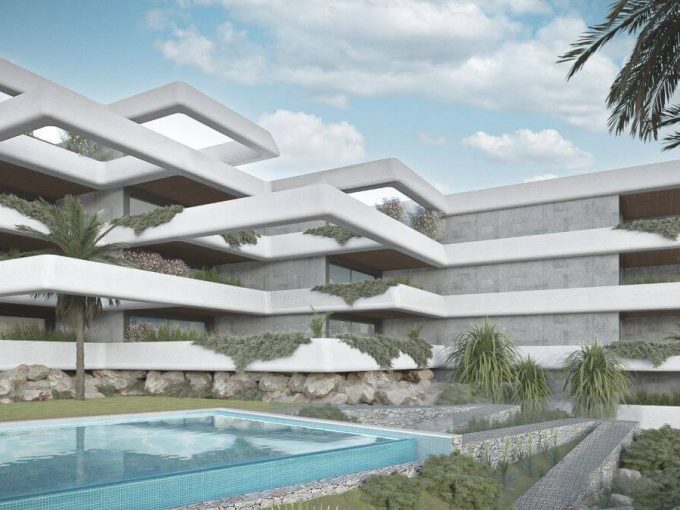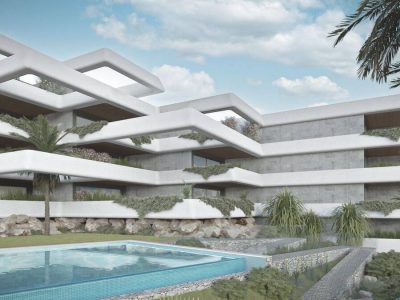 Welcome to Aurum Manilva, a luxury complex comprising only 44…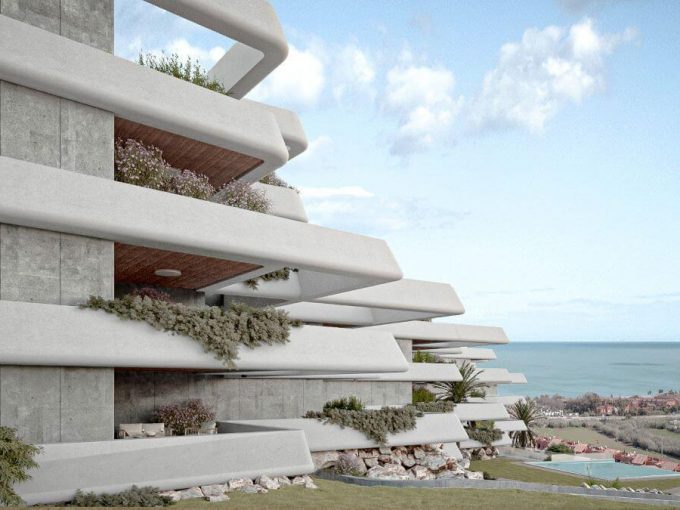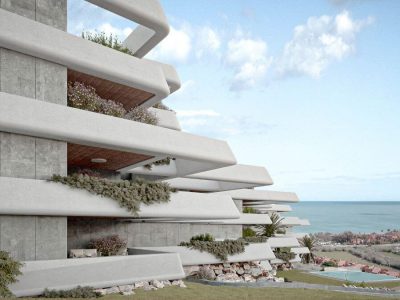 Aurum is a luxury complex comprising only 44 contemporary apartments…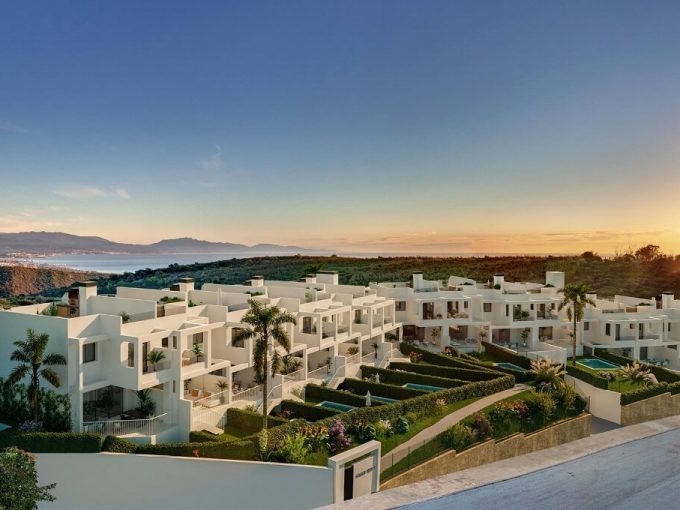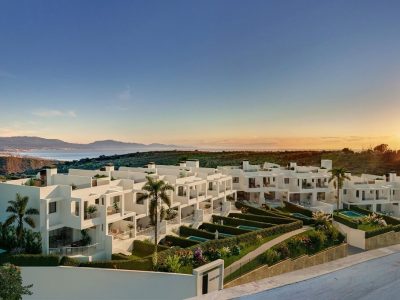 Golden View II comprises 16 3-bed townhouses with private gardens,…
Duquesa Beaches
To the north-east side of the marina, you'll find a glorious stretch of beach, Playa de la Colonia, which runs endlessly for several kilometres, joining up with Playa de Sabinillas and Playa Ancha.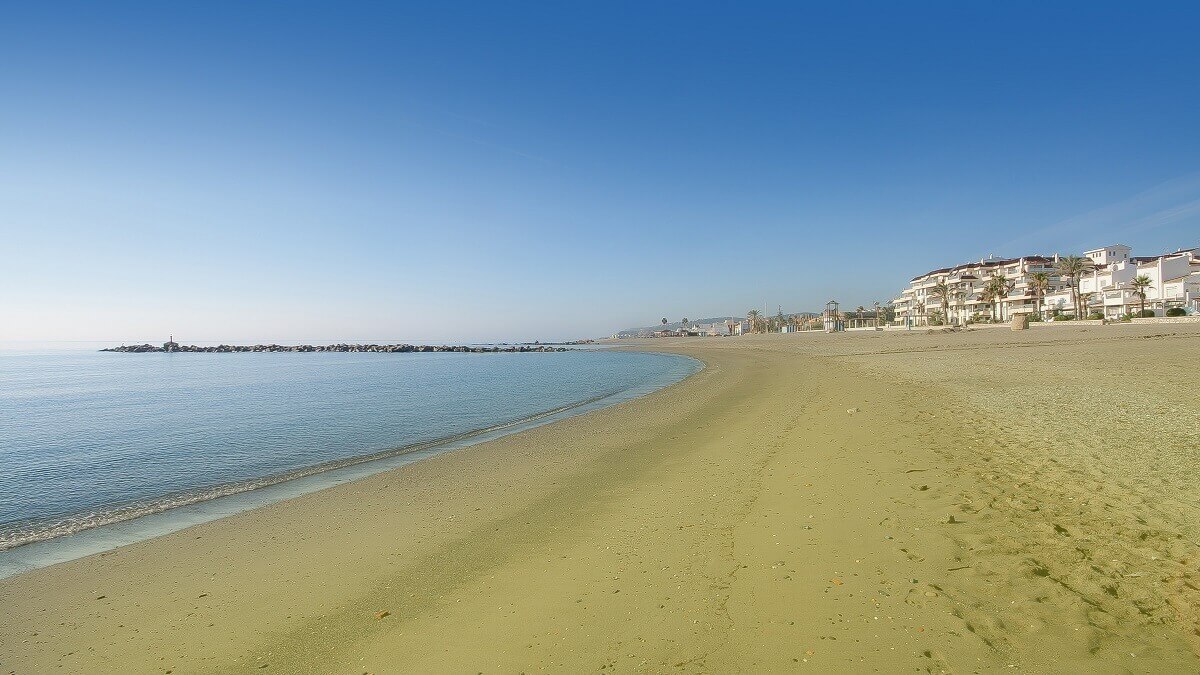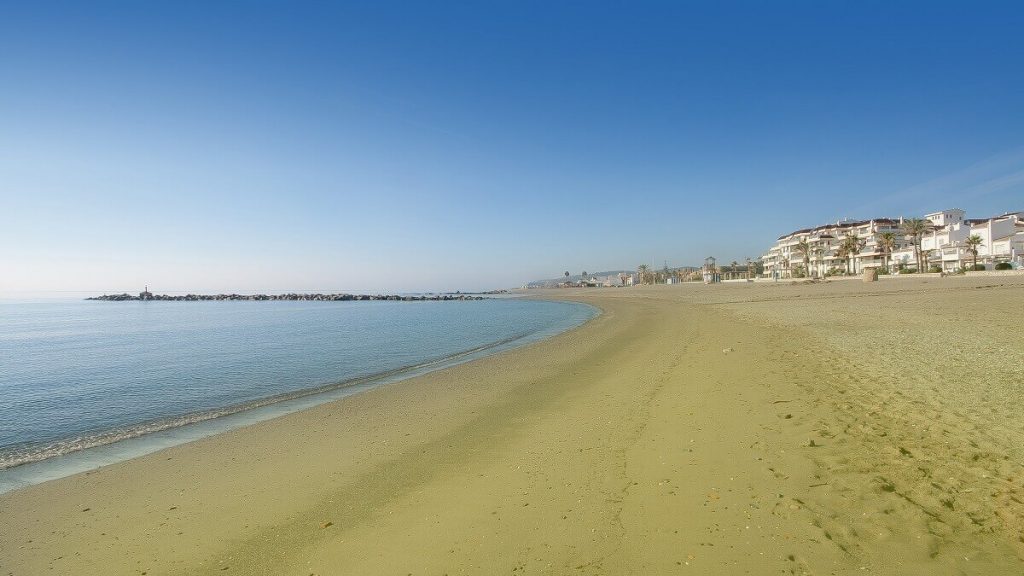 La Colonia beach is well equipped with a children's play area, toilets, showers, beach bar, and litter bins. The beach has been awarded the blue flag for its high standards of cleanliness and excellent facilities.
Then, to the south of Castillo de la Duquesa, there are several more long stretches of golden sands, including Playa de la Duquesa, Playa de la Chullera and Playa de Tubalita.
The beaches in the area are all family-friendly, with many beach bars (chiringuitos) lining the seafront serving drinks and food. The pick of the bunch is Amaka Beach bar in Sabinillas. This chiringuito has a contemporary feel, trendy decor, great sunbeds, cocktails and a decent food menu.
History and General Information
Castillo de la Duquesa was originally built on the site of a large Roman fishing village, so people have been enjoying this part of the coast for thousands of years.
The more modern parts of Duquesa were purpose-built around the marina in the 1980s, but they've done well to keep in the style of the local area, and there certainly hasn't been a siege of high-rise buildings or hotels here.
La Duquesa FAQs
Below, some of the most common questions about the La Duquesa area have been answered. If you have any other questions, please get in touch.
Where in Spain is La Duquesa?
La Duquesa is found on Spain's southern Costa Del Sol ("Sunshine Coast"). It belongs to the province of Malaga and is part of the autonomous community of Andalusia.
How Far from Marbella is La Duquesa?
Marbella town centre is just a 30-minute drive from La Duquesa. In even closer proximity is the popular town of Estepona, which is just a 15-minute drive, with taxi drivers happy to ferry people between the two areas.
What are the Nearest Airports to La Duquesa?
Gibraltar Airport is the nearest airport to La Duquesa (30-minute drive) and offers daily flights to the UK. The nearest major airport to La Duquesa is Malaga Airport, which is an hour away but offers no shortage of international flights around Europe and beyond.
Is La Duquesa a Good Place to Live?
La Duquesa is an amazing place to live. The area is beautiful, full of life, boasts lots of restaurants and bars, endless beaches and is in close proximity to other popular places on the Mediterranean coast like Gibraltar, Estepona, Marbella and Malaga. Oh, and there's over 320 days of sun each year too!
Property for Sale in La Duquesa
If you'd like to talk about real estate and property for sale in La Duquesa, please get in touch. Whether you're looking for an apartment, townhouse or villa – or you'd like to ask about La Duquesa property prices – we'd love to help you.