Estepona Property Insights & Area Guide
Browse our comprehensive location guide about the municipality of Estepona and its surroundings on the Costa del Sol.
This information page will help you discover the beauty of Estepona, provide you with facts and insights, so you can make an informed decision about whether property for sale in Estepona is the right choice for you.
Last Updated: January, 2023
Introduction to Estepona
With a population of approximately 65,550 inhabitants, this bustling mid-sized town is a leading tourist destination on the Costa del Sol. Nestled between the Sierra Bermeja mountain range and a sprawling 23km coastline dotted with some of the best beaches anywhere in Southern Spain.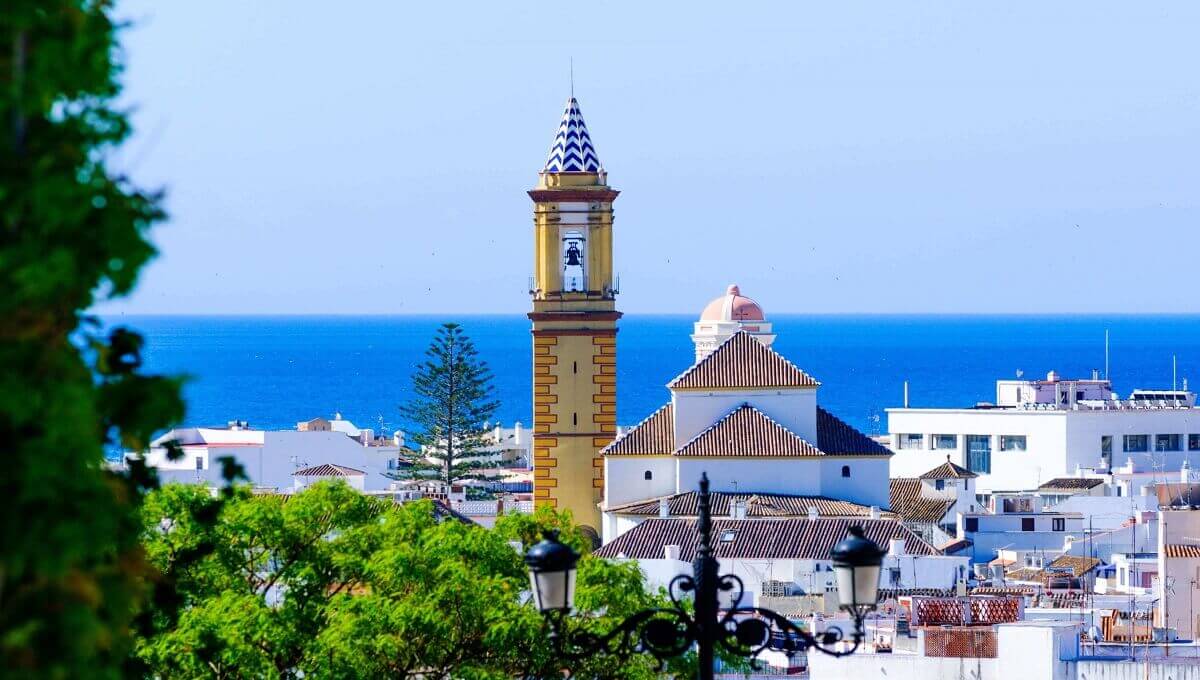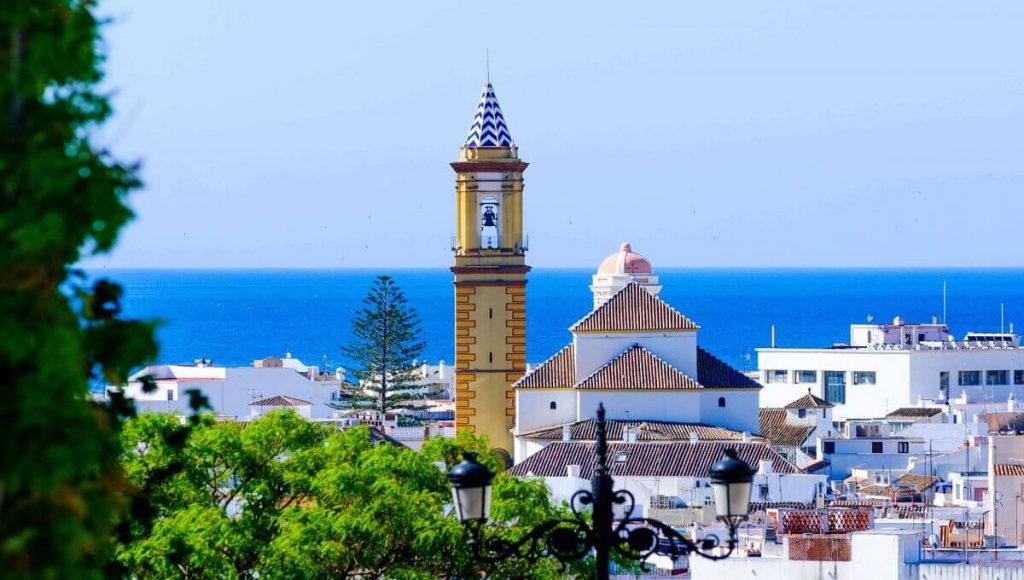 Estepona has experienced a mini-boom in construction with many new residential and commercial projects being built. However, despite this new wave of investment, the town itself still maintains its Spanish charm, cultural tradition and relaxed Mediterranean lifestyle.
Estepona still offers excellent value for money in comparison to some of it's more glitzy neighbours like Marbella and Puerto Banus. Several luxury developments are currently under construction, offering excellent quality at affordable prices.
Estepona is ideally situated on the Costa del Sol just 20 minutes from Marbella and Benahavis. It is connected to Malaga and Gibraltar airports by the A7 motorway and AP7 Toll road. With 23 km of sandy beaches stretching along the coast, next to some of the most exclusive beach clubs on the Costa del Sol, Estepona is fast becoming one of the most sought after holiday destinations in Southern Spain.
This harbour town boasts some excellent seafood restaurants and has one of Andalucia's most quaint whitewashed old towns. For outdoor enthusiasts, the highly-rated hiking trails that run through the breathtaking Sierra Bermeja mountain range have views stretching out into the Mediterranean and as far down as Gibraltar. Estepona has several world-renowned Golf Courses with Atalaya and El Paraíso being the most famous.
Explore Estepona through our Video Tour
Estepona's Big Green "facelift"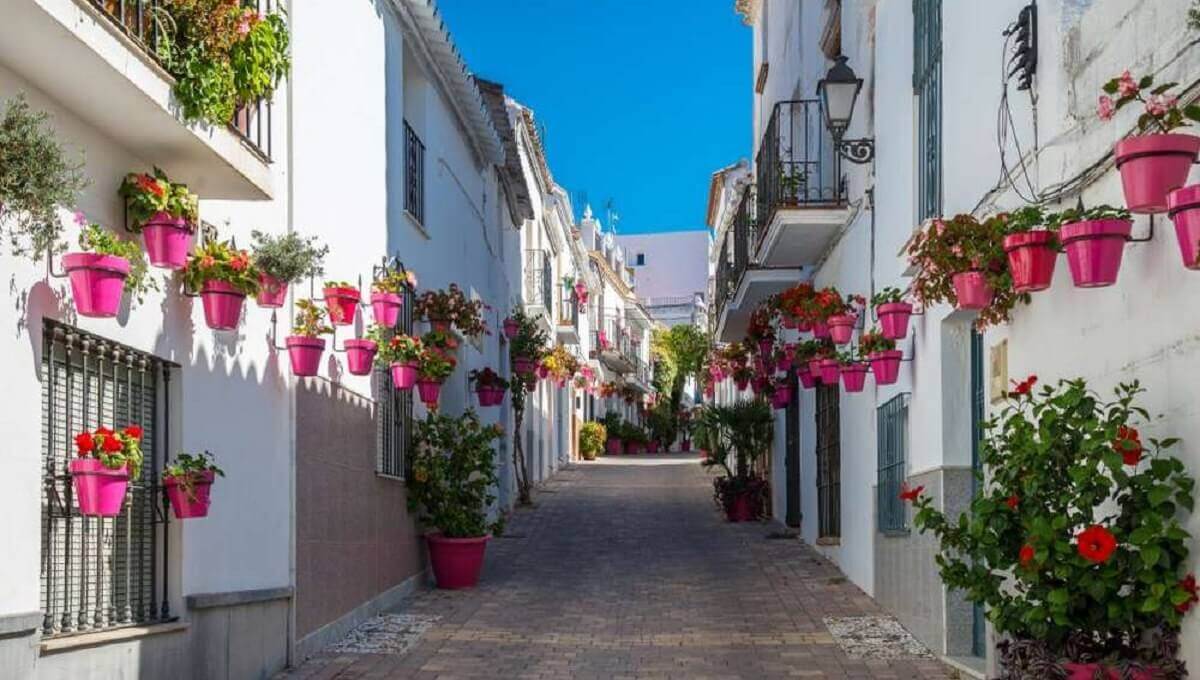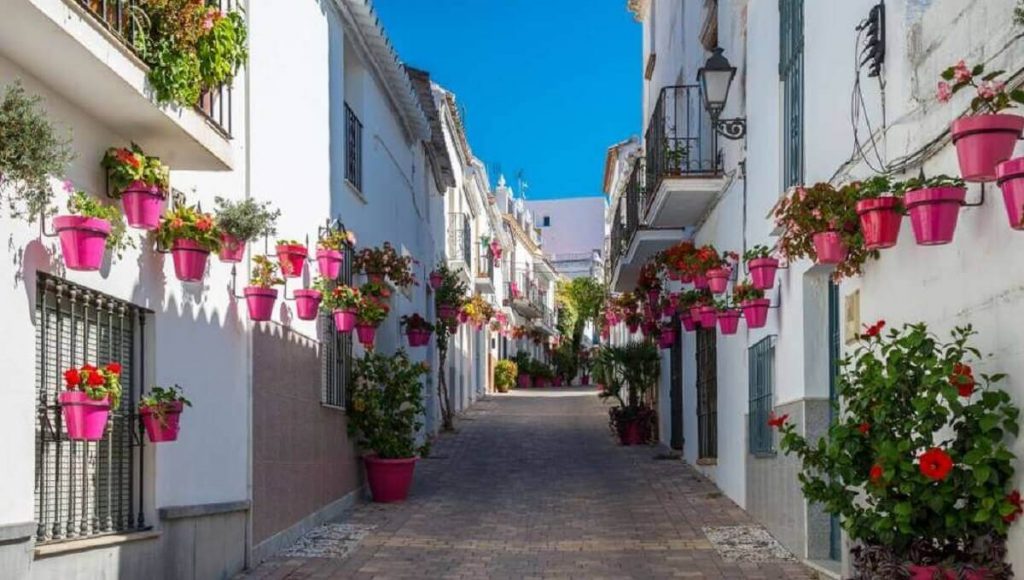 Estepona is in the midst of a large public infrastructure project aimed at significantly enhancing the area and becoming one of Spain's top tourist destinations. The town centre itself has undergone a green makeover with thousands of trees and flowers planted to make Estepona the "Garden of the Costa del Sol". Additionally, the face-lift involved the updating of sanitation services, telephone networks, new roadways and paving as well as revitalizing the overall aesthetics of parks and public pathways.
The Town Council believes the project will make Estepona a sustainable, healthy, and green destination that will have the capacity to provide a better quality of life for inhabitants and tourists alike. The remodelling of more than 120 streets and squares, offers tourists a new way to enjoy more than 17 kilometres of flower-filled pedestrian streets and discover an authentic urban garden a few meters from the sea.
Estepona has an extensive promenade with children's areas, restaurants and bars. The marina is at the end of the promenade, just a few minutes from the town, with some excellent restaurants and bars. The marina comes alive during the summer with a vibrant nightlife scene. You'll find everything from karaoke and all night clubs to Celtic music and flamenco dancing.
4 great alternatives to property for sale in Estepona old town
It is fairly difficult to find new housing projects in the historical part of Estepona. The resale properties that are tucked away in the idyllic old town streets are in high-demand and usually sold within weeks of the listing appearing on the market.
If you don't want to spend a fortune on property in Estepona old town, there are also alternatives for buying property near the centre of Estepona Town.
If you are looking for property for sale in Estepona old town, you're in luck because it is a sought-after area to invest in real estate that holds its value. Town centre property prices tend to be slightly higher than other areas of Estepona due to its prestigious location and proximity to local tourist attractions, but property values are generally quite affordable compared to the rest of the Costa del Sol. The areas between the historical centre and Recinto Ferial zone offer reasonable house prices.
There are various high-quality housing projects in upcoming residential areas where you can find new property developments for sale at competitive prices and with great access to amenities. This is an excellent option if you're looking for something modern without spending money on refurbishing an older property and don't want to break the bank.
If you'd rather stick close to Estepona old town, there are still plenty of property options in the area. You can find townhouses and apartments for sale at all price points, ranging from one-bedroom studios to luxurious houses with private swimming pools and gardens. Prices tend to be a bit higher closer to the beach, but you can also find great property for sale in more frequented and more touristy locations.
Our top picks for new residential housing developments in the Estepona old town area are:
No matter what your property budget and preferences are, Estepona old town is an excellent option for property buyers. With its easy to access location, relaxed historical atmosphere, and wide range of leisure and sport amenities, there is a property option for everyone here!
Luxury Villas for Sale in Estepona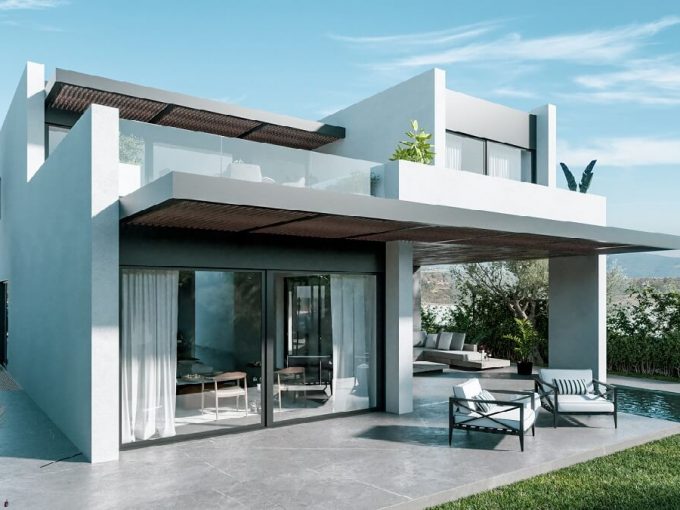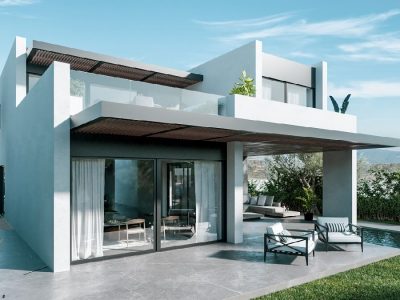 Introducing Villas Atta, a collection of contemporary residences situated adjacent…
Weather, Beaches & Landscape
The excellent climate that Estepona offers is another one of its main attractions. In the summer months, from May to August, you're guaranteed warm weather and clear blue skies.
Annual average temperature: 17º C
Summer temperature highs: up to 42º C
Winters are mild and do not usually fall below 10º C
Typically 300+ days of sunshine
With more than 20 kilometres of coastline and seventeen magnificent pristine beaches, Estepona is a mecca for beachgoers. The most popular beaches are Playa de la Rada, Playa Cristo and Playa del Padron. The property offering of beachfront areas in Estepona is very sought after and there are many amazing developments being constructed.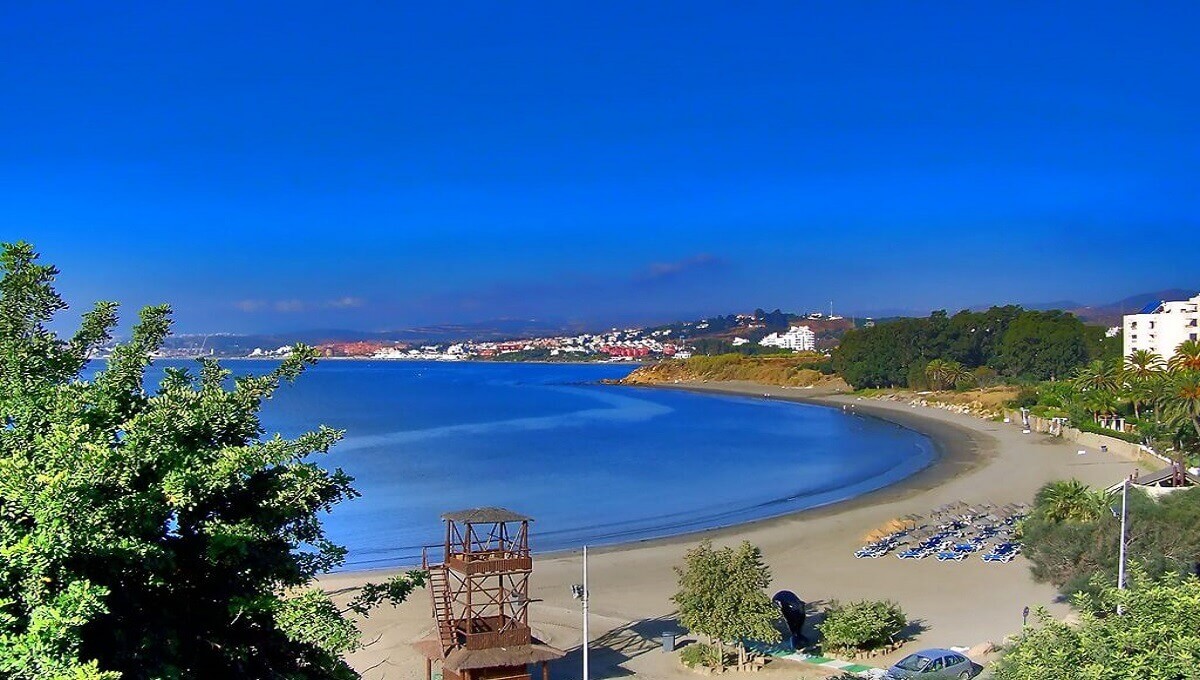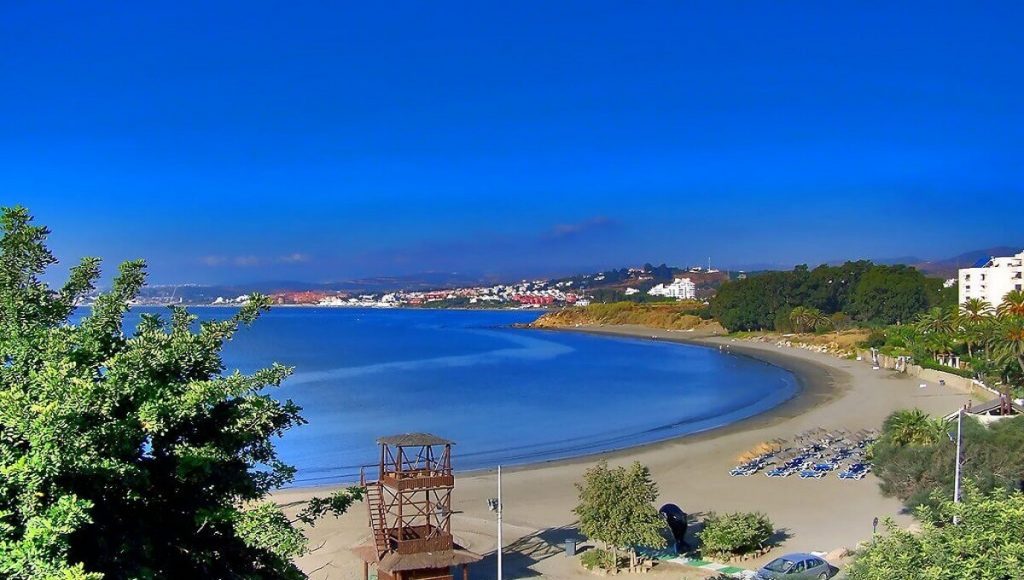 La Rada Beach is the flagship beach in Estepona. Located along the boulevard, this is the largest beach in the area. Boasting a Blue Flag confirming the quality of its facilities, as well as the cleanliness of the beach and it's water. The beach is long and wide with a variety of chiringuitos (beach bars) to choose from.
The Playa del Cristo is another one of Estepona's Blue Flag beaches with clear turquoise water and a tidy, well-kept beach. This is a sheltered bay just to the west of the Estepona, next to the marina, with soft sand, shallow water and two beach bars. It's an extremely popular beach and a firm favourite for families with young children. The horseshoe shape of the bay shelters the beach from the wind while keeping the water warm.
Playa del Padron is just 6km East of Estepona. This relaxing and trendy beach houses one of the most famous beach clubs in the area "Laguna Village". If you're looking for some stylish ambience, good food, cocktails served at your sun lounger and a relaxing massage, then Playa El Padron is the beach for you.
La Galera Playa is a 2km long and 30 metres wide sandy stretch of beach. Not as busy as some of Estepona's other beaches, it's ideal for water sports, fishing and snorkelling. Beach beds and hammocks are available to rent during the summer months, and the beach is easily accessible on foot or by car.
Saladillo Beach is a long, quiet and narrow beach situated to the east of Estepona. Perfect for long evening strolls and for those who want to relax and enjoy the sea. With excellent facilities, you'll find showers, public toilets, chiringuitos, hammocks, water skis for hire and a kids play area.
Playa Costa Natura is one of Spain's first nudist beaches lying 3k west of Estepona. Tucked between two other beautiful beaches (Guadalobón and Arroyo Vaquero), this volcanic beach is a mix of sand and shingle. It is a small and relatively quiet beach even during the summer months. Costa Natura is home to the first official naturist resort in Spain.
In total Estepona offers seventeen quality beaches with soft sand, public amenities, a variety of bars & restaurants, playgrounds for kids and some great recreational spaces. Whether you prefer relaxing on the beach, eating tapas in the old town or hiking in the Sierra Bermeja, Estepona has something for everyone. It's a charming seaside resort with loads of fun attractions for the family.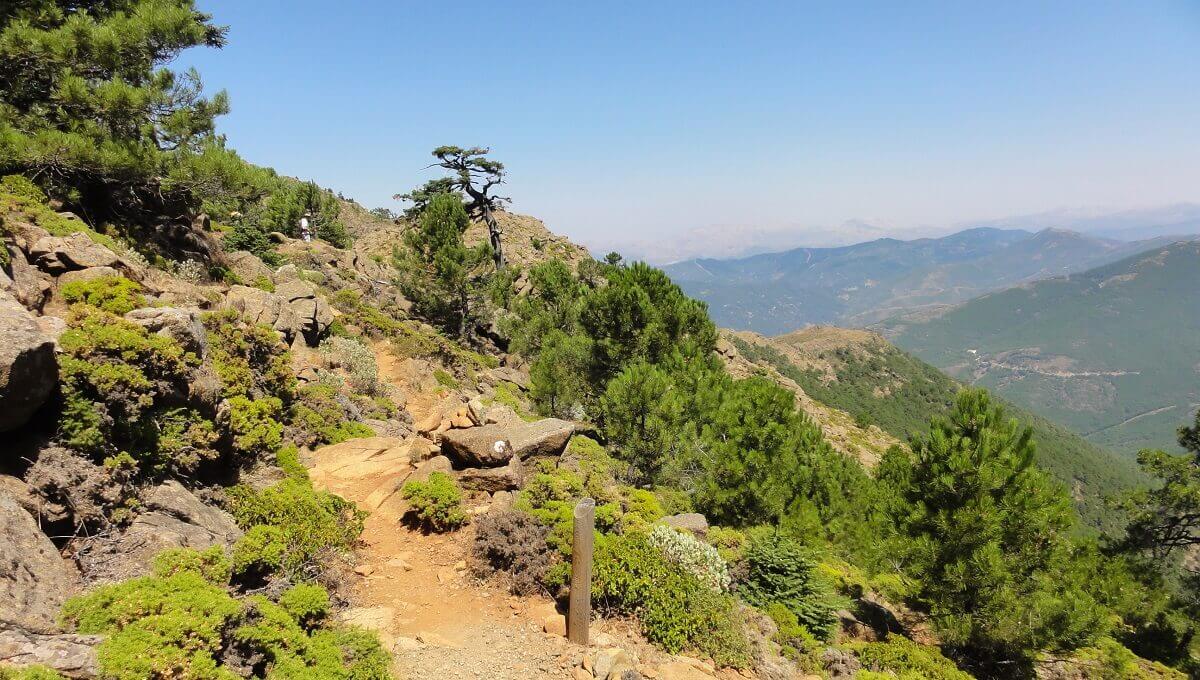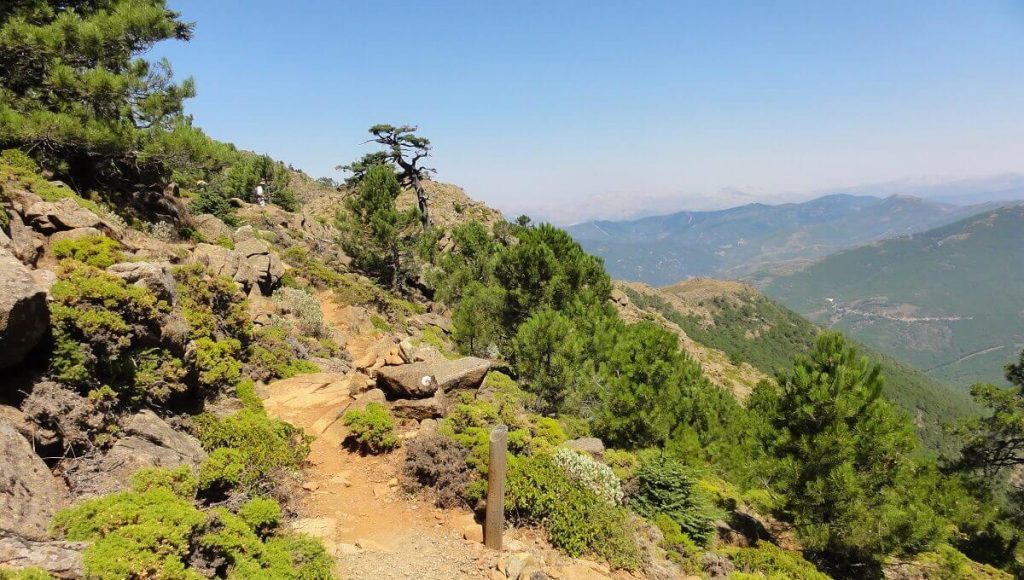 Moving inland from the coast sits the impressive Sierra Bermeja mountain range, these stunning mountain peaks have been drawing foreign hikers for years to explore the numerous trails that wind all through the landscape. With breathtaking views of the Coast and meandering rivers and streams, the Sierra Bermeja mountain range is the stunning backbone of Estepona.
The surrounding landscape is ideal for outdoor activities such as hiking, mountain biking and family excursions. This mountain chain is part of the Serranía de Ronda, and its geological composition makes it unique throughout the world. Its abundant wildlife and different plant species that populate the slopes make it the ideal location for outdoor adventurers.
Hike through lush forests of evergreen, chestnut and pine trees on your way to the summit, with a fantastic mix of rugged nature Sierra Bermeja will keep you captivated at every turn. Take a breather near the top at Pico de Los Reales (1,449m) and enjoy the excellent picnic facilities sheltered from the elements. From here, take in the extraordinary views of the Coast that stretch down to Gibraltar and across the Mediterranean sea to Morocco.
If you've been dreaming about incredible coastal vistas, then the Sierra Bermeja mountain range will provide that and more.
Estepona Property Market Insights
Although average property prices are on the rise and sales figures, show healthy growth, the end of 2019 can be summarised as "let's see what happens" mainly due to the uncertainty around BREXIT.
A positive indicator for the Costa del Sol real estate market is that local town halls have made progress clearing their backlog of building licenses which has stimulated the construction of several new developments. There's a strong demand for modern-designed new residential housing in Estepona that can be filled at a faster pace now that the town's administration has cleared the way for building licenses to be obtained more quickly.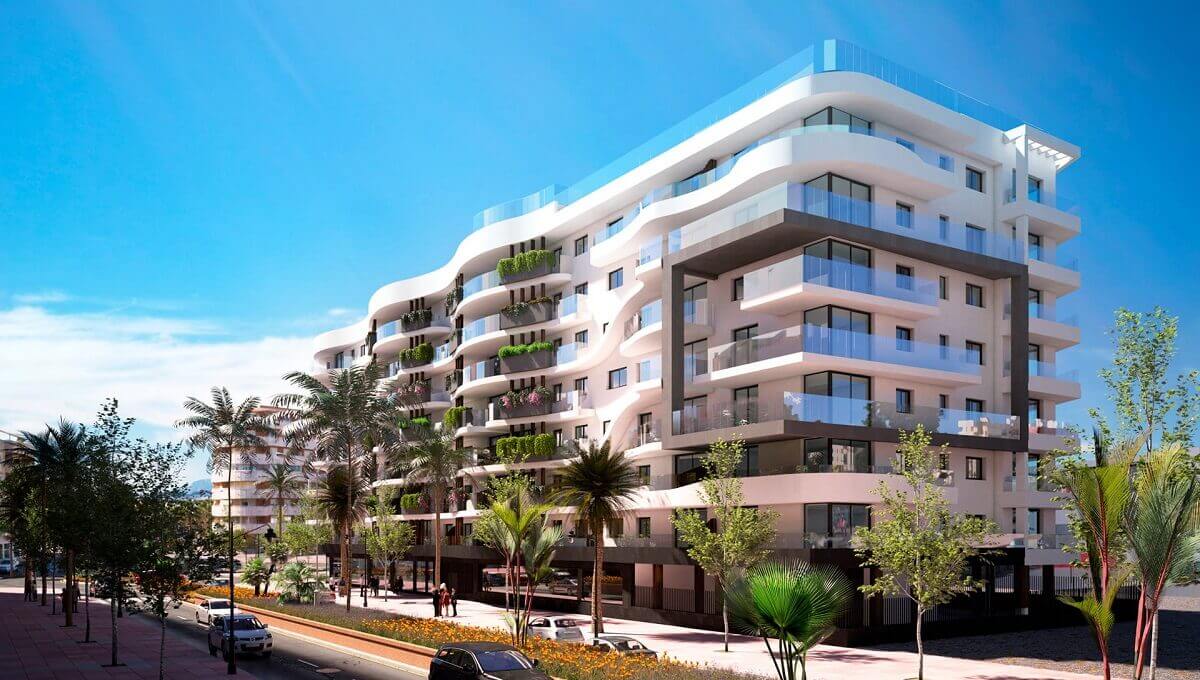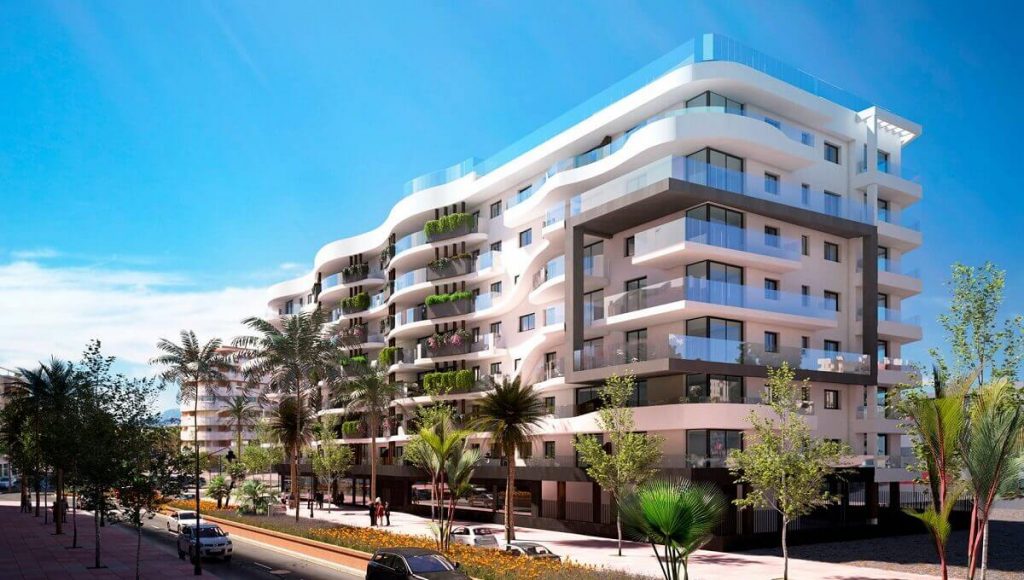 The new homes sector continues to evolve, and there is now a wide variety in price, location and build type available for both international and domestic buyers. One of the most in-demand locations is the New Golden Mile which is situated west of Guadalmina towards the center of Estepona.
Estepona's rise as a lifestyle property destination continues to drive buoyant long-term rentals and a healthy holiday rentals market, and as a result of which demand for homes in the Golden Triangle (Marbella, Estepona, Benahavís) remains consistently strong.
New Apartments for Sale in Estepona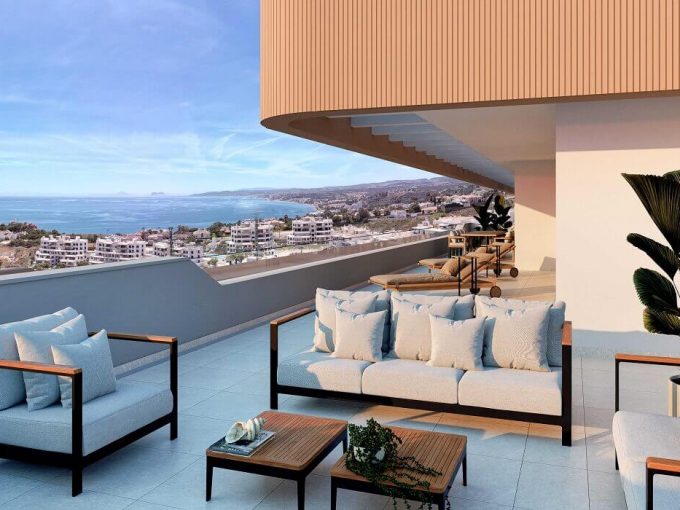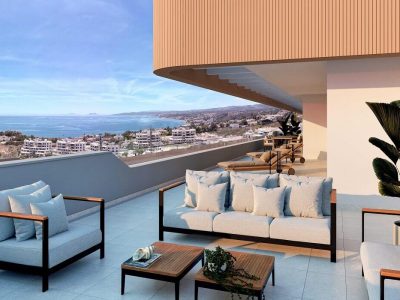 Do not miss the opportunity to live in South Sand…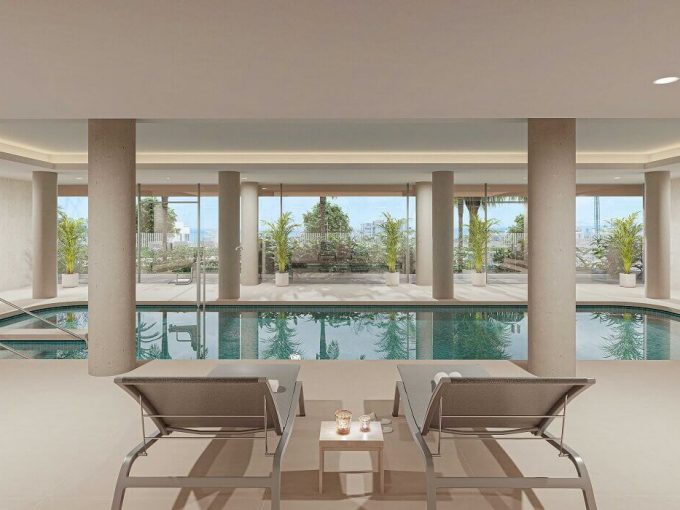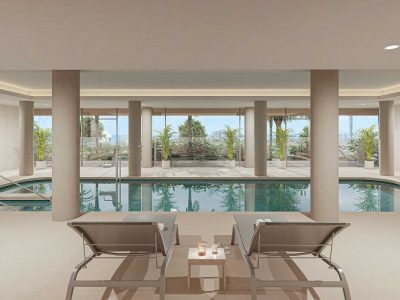 Explore Residencial South Sand Las Mesas: 2-4 bedroom flats with…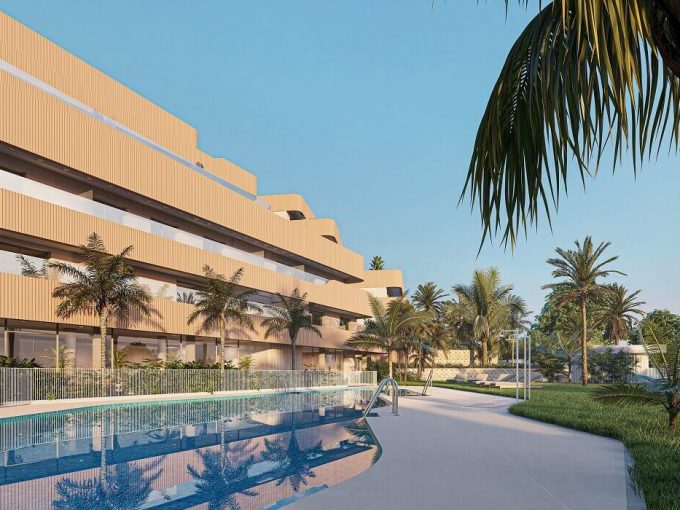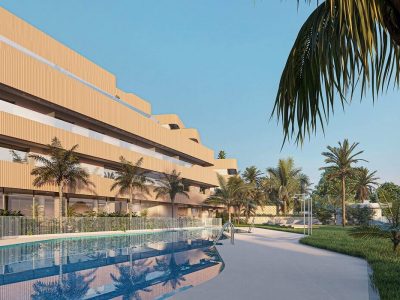 Discover South Sand Las Mesas: 2-4 bed apartments, stunning sea…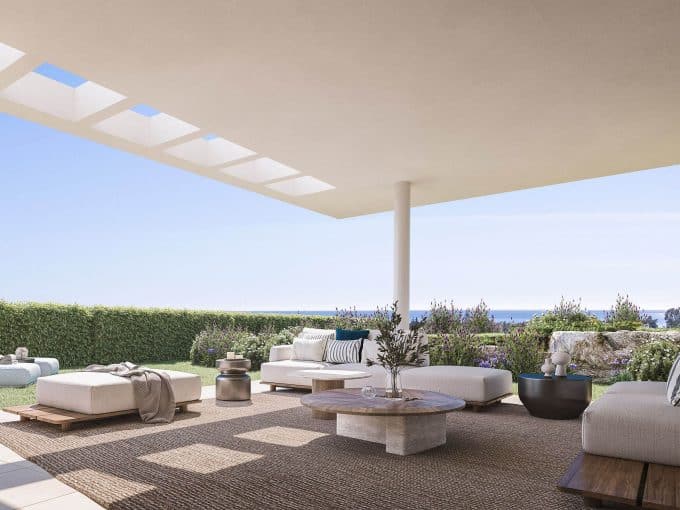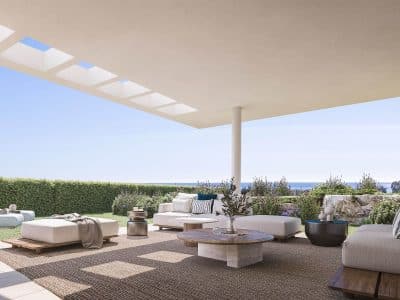 Welcome to Capri, a stunning development offering a selection of apartments…
Things to Do
As a tourist in Estepona, there's plenty to see and do. You could start with The Clock Tower located in the centre of the town, in the Plaza del Reloj (Clock Square), between the Town Hall, the San Luis Castle and the impressive Church of the Remedies. Then, of course, there's the peculiar Plaza de Toros where the Municipal Museums are located. A treat for amateur botanists, the Orchidarium has become one of Estepona's top attractions. With more than 5000 plant species and three mega glass domes, it's certainly worth a visit.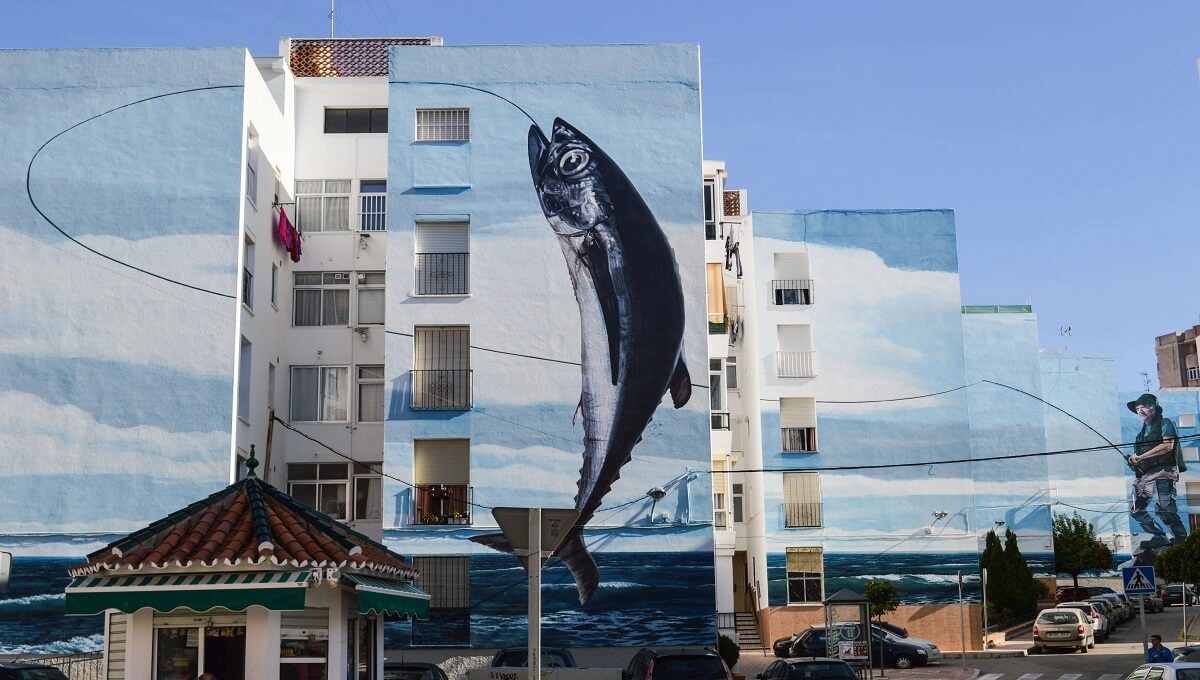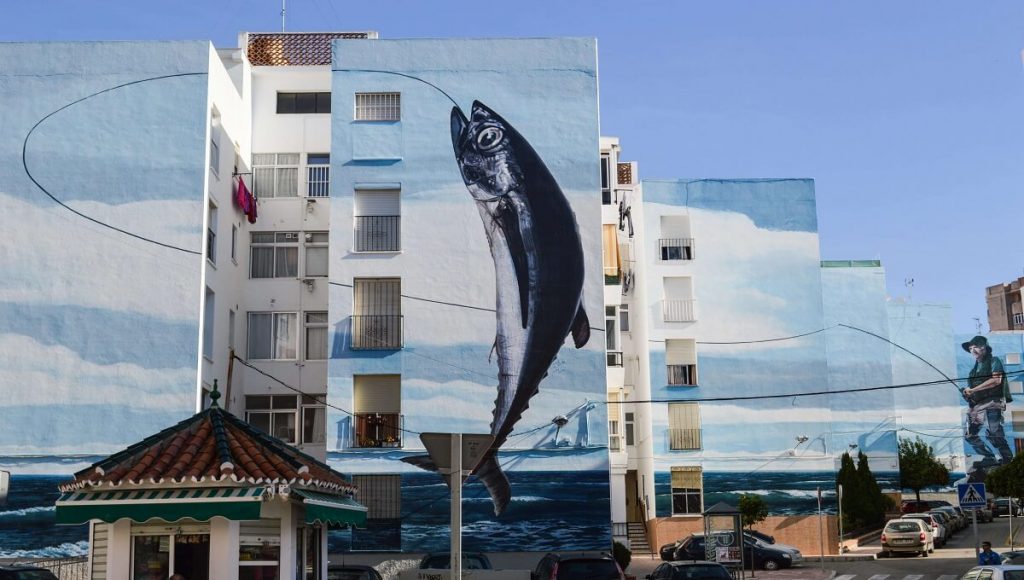 Estepona's public spaces have a wealth of green parks, artistic decorations and sculptures. An enjoyable walk around town that we recommend doing is the Route of Artistic Murals which entails the facades of large buildings being used as canvases for more than 40 artistic paintings.
The Hotel Infrastructure of Estepona is of high quality as tourism has become one of the central business activities of the town. Increasingly, hotels in the area choose to include conferencing and business services in their offering.
The town registered a steady increase in the number of overseas visitors who spent time on the Costa del Sol and stayed in Estepona in the past couple of years. There's strong demand for both long term and holiday rentals making Estepona an excellent choice for property investors looking for healthy rental yields.
To attract business conferences and trade shows The Palacio de Congresos de Estepona, is in the process of being remodelled and expanded. The new facilities will now cater for activities organized by the town hall, and those of private companies and business groups. With more than 3000 square meters, it will become a multi-purpose complex ideal for trade fairs, exhibitions, sporting events, fashion shows, concerts, conventions and, of course, conferences.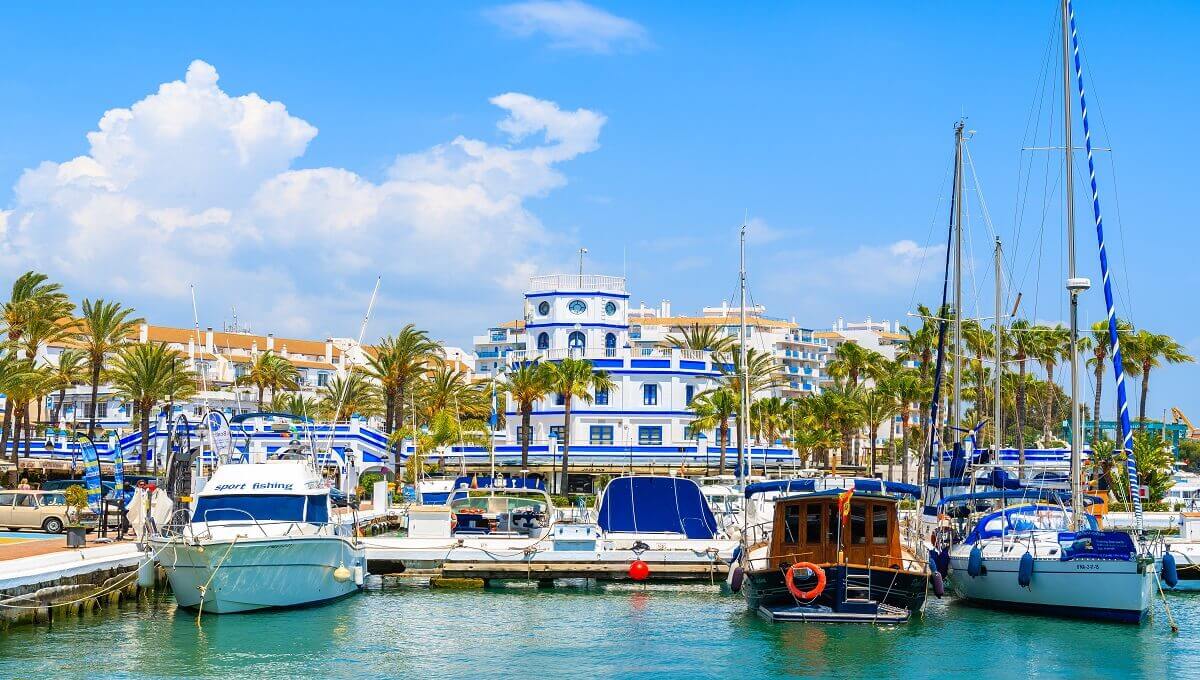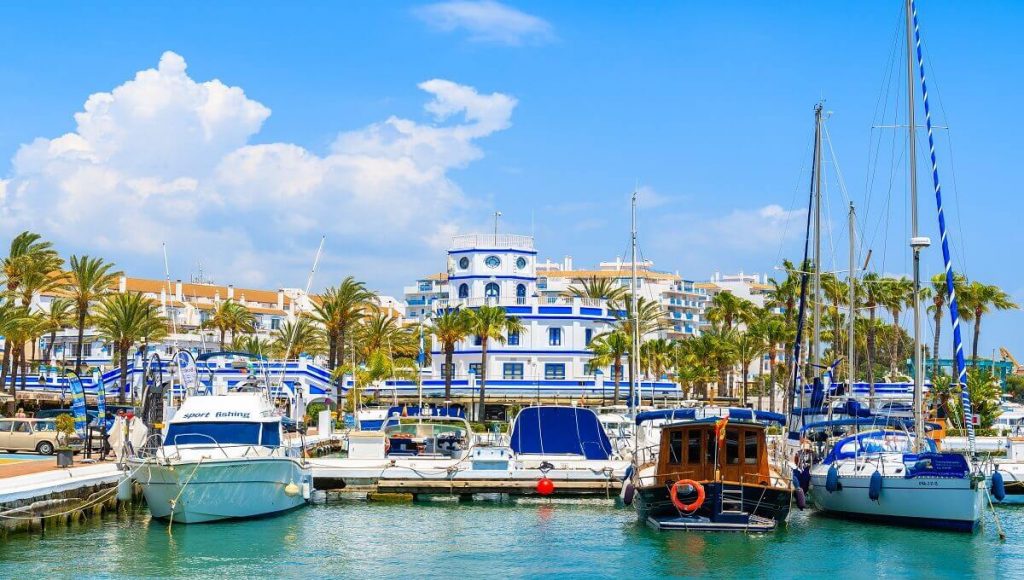 The Marina of Estepona is at the western end of the main promenade and can accommodate over 447 berths. Activities on offer include water sports like Sailing, Jet-skiing and Kayaking. The marina area boasts a wide selection of restaurants and bars, and the atmosphere is laid-back and friendly. It's the ideal spot for the young and trendy as well as for families.
Golf courses in Spain are among the best in the world and Estepona pulls its weight with courses like the renowned El Paradiso designed by Gary Player and the famous Valle Romano. But the real strength of the golf scene in Estepona is that there is something for everyone, whether you're a seasoned pro or a complete novice, there's a golf course suitable for your level.
Another star attraction of the area is Selwo Aventura Estepona. This real wildlife adventure for all the family offers an exciting day out where you can enjoy a combination of wild animals, nature and fun. The park is broken up into four distinct regions housing up to 2000 animals of more than 200 different species. You can cross a lake on a zip line, walk over a long hanging suspension bridge or take a 4×4 Serengeti safari trip bringing you up close and personal with some of Africa's wildest animals.
The Costa del Sol School of Equestrian Art is also located in Estepona and is one of the most prestigious equestrian centres in Spain boasting some of the most modern facilities in Europe. The School offers activities for all ages including:
Riding classes for all levels
Horse Care Classes
Family Pony rides
Kids Birthday
If the above list doesn't fulfil your desires for activities, you can read on about one of the top extreme sports activities on the Costa del Sol.
Mediterranean Diet and International Cuisine
Gastronomy in Estepona is the typical cuisine of the Andalusian coastal fishing villages. Food plays a hugely important part in Spanish culture and eating out is a big part of that. The real plus about Estepona is that there's great variety in restaurants to suit all budgets. Naturally, fresh fish is the main dish of many servings, mostly prepared directly on the grill. The freshness and flavour of the fish often mean no dressing or sauce is needed. A famous fish dish preferred by both locals and travellers is the classic sardine spit called "espeto" made of six sardines on a single bamboo stick.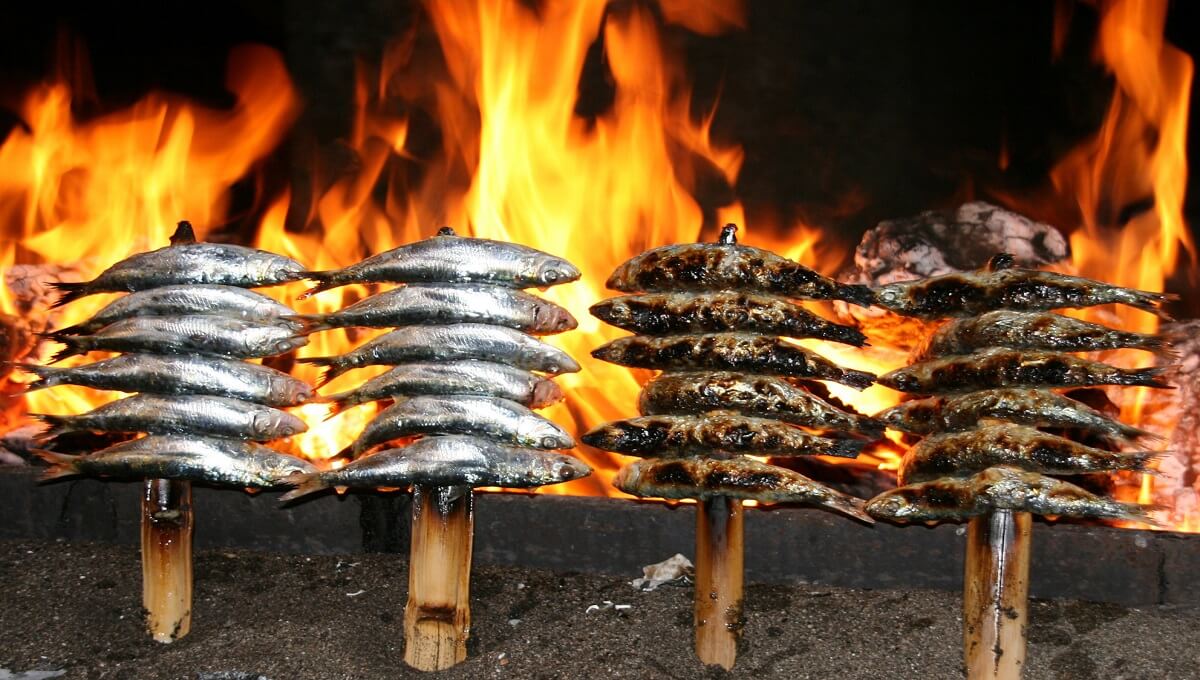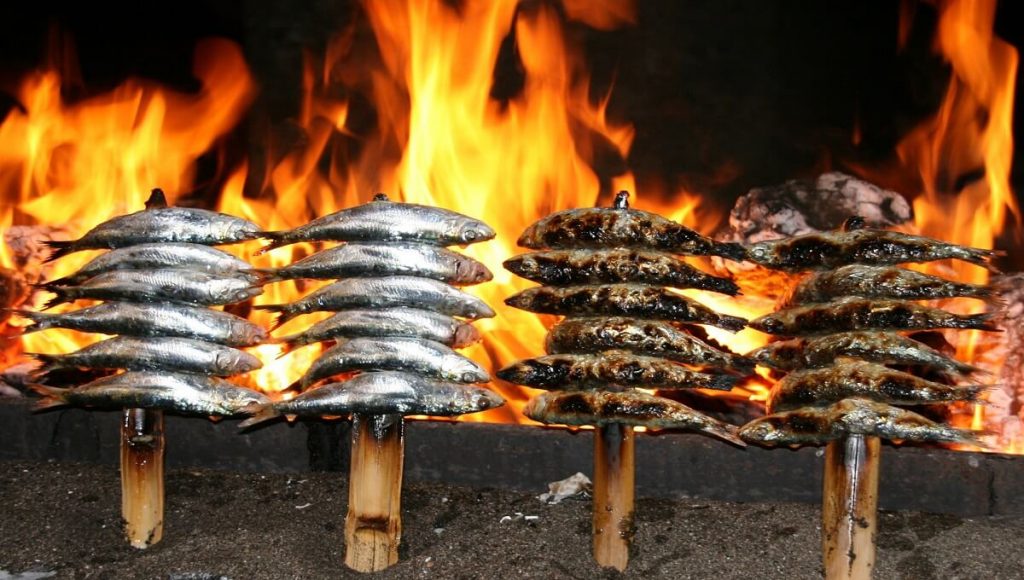 From further inland comes an exceptional dish: the campera soup. Made from fresh vegetables found growing locally, it is simple and straightforward to make. Prepared with onion, green pepper, garlic, oil, bread and egg, similar to the classic Castilian garlic soup, although a bit lighter. If hot soup accompanied by warm weather is not your thing, then there's always Andalucia's trademark cold soup called Gazpacho made with fresh, raw vegetables. Another refreshing summer soup is Salmorejo, a cold and creamy tomato soup, labelled Gazpacho's "cousin" made with tomatoes, bread, oil, garlic and vinegar.
Whether you're local, new in town, or just passing through, Estepona has a wide selection of restaurants and tapas bars to suit all tastes. In the cobbled streets of the rustic old town, you will find numerous top quality tapas bars, serving authentic, traditional Spanish cuisine. The Marina has a more international flavour with Chinese and Indian restaurants dotted along the seafront.
Latest Off-plan Property for Sale in Estepona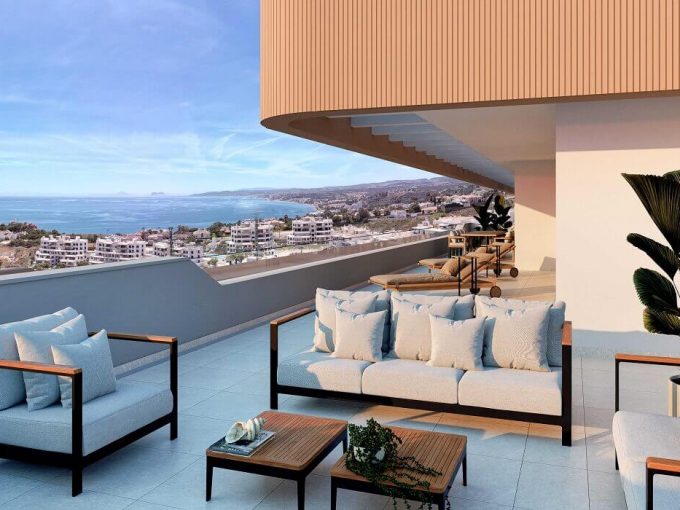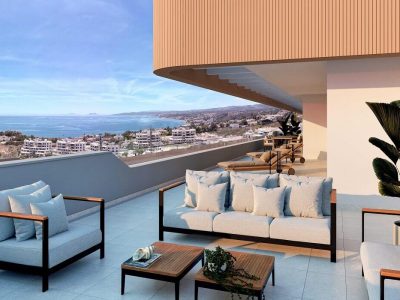 Do not miss the opportunity to live in South Sand…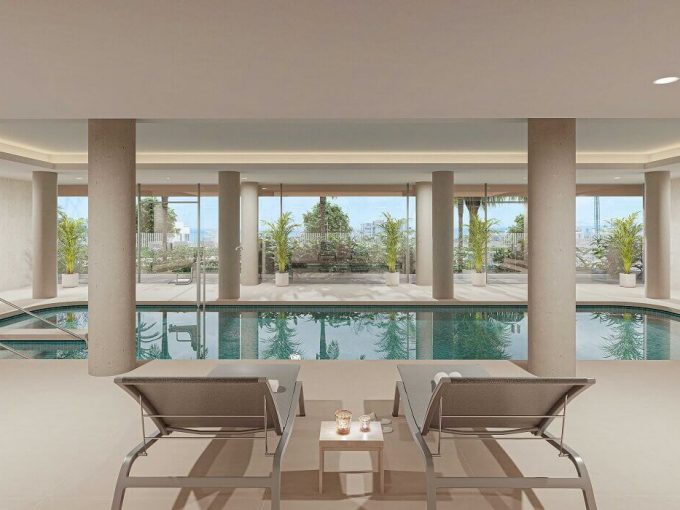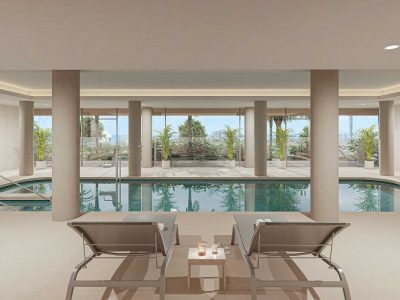 Explore Residencial South Sand Las Mesas: 2-4 bedroom flats with…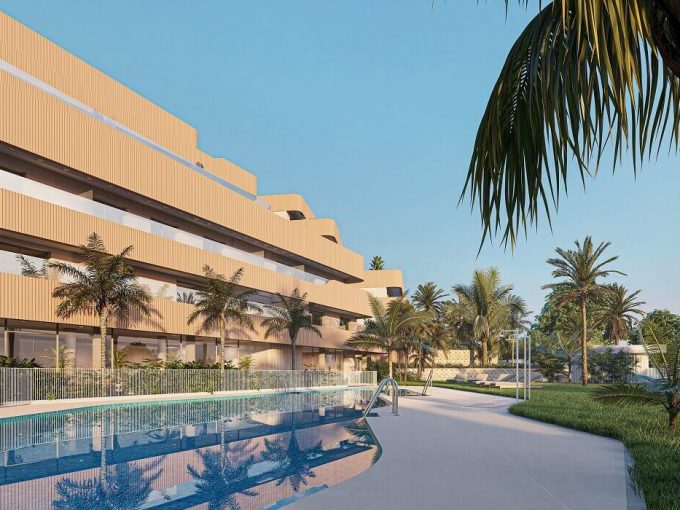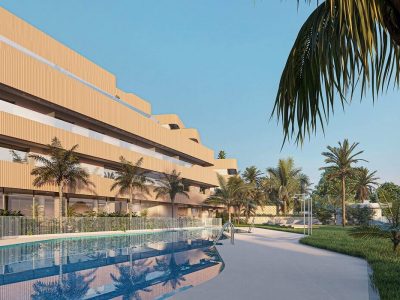 Discover South Sand Las Mesas: 2-4 bed apartments, stunning sea…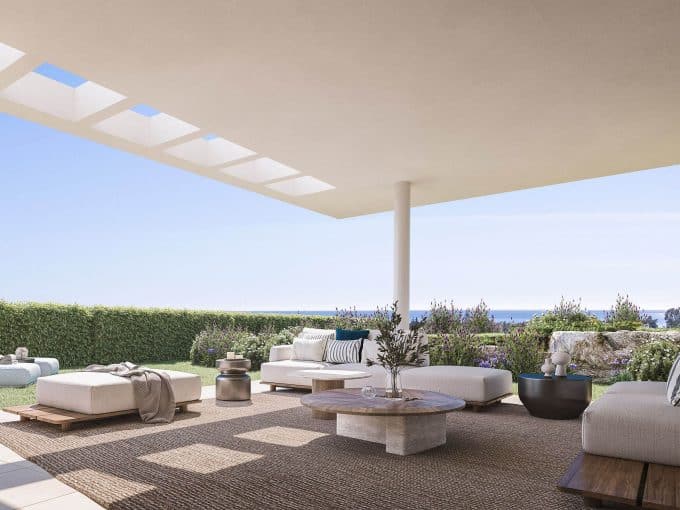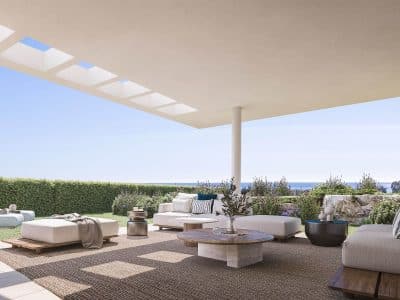 Welcome to Capri, a stunning development offering a selection of apartments…
Fiestas and Local Events
Not everything in Estepona is about the sun, the beach and the sea, it also has a lively cultural scene, with many music and cinematic events attracting people from all over Spain. The town is rich in some great religious traditions and holds popular festivals and fiestas throughout the year.
Carnival is celebrated in Estepona with the same passion and vigour as some of the bigger Carnivals in Spain. It takes place in the second week of February and is a fantastic day out for the family. The majority of the festivities kick off around midday culminating in a parade that evening. Everyone is encouraged to get dressed up in a costume and join in the fun.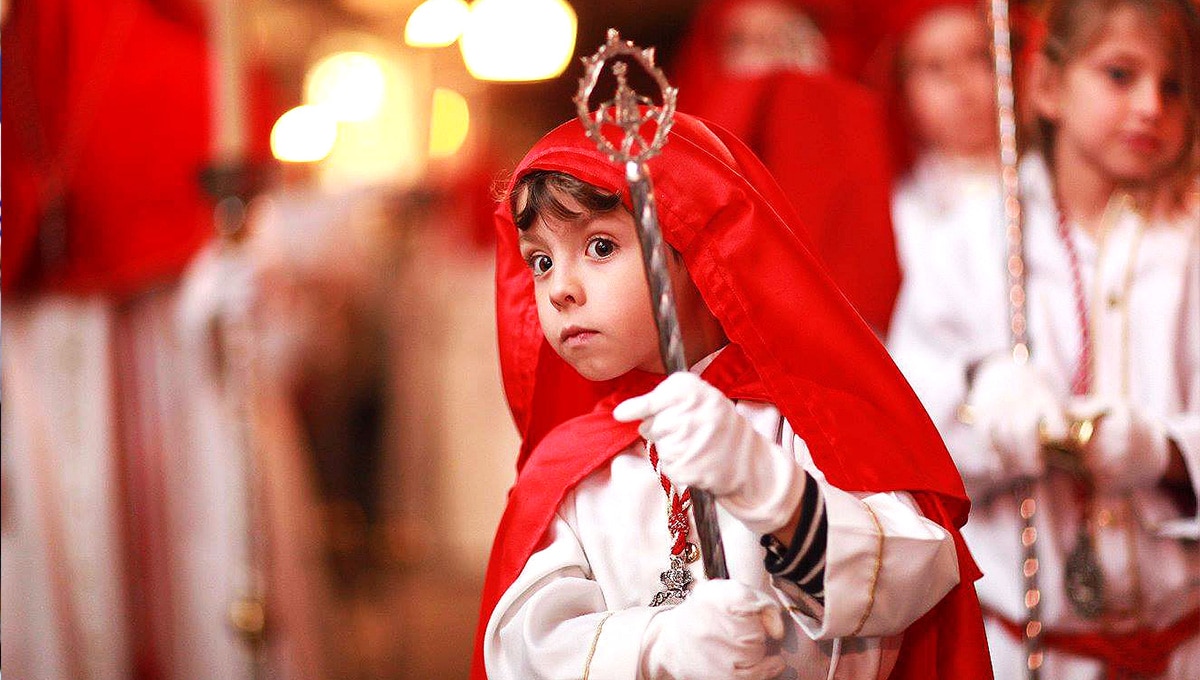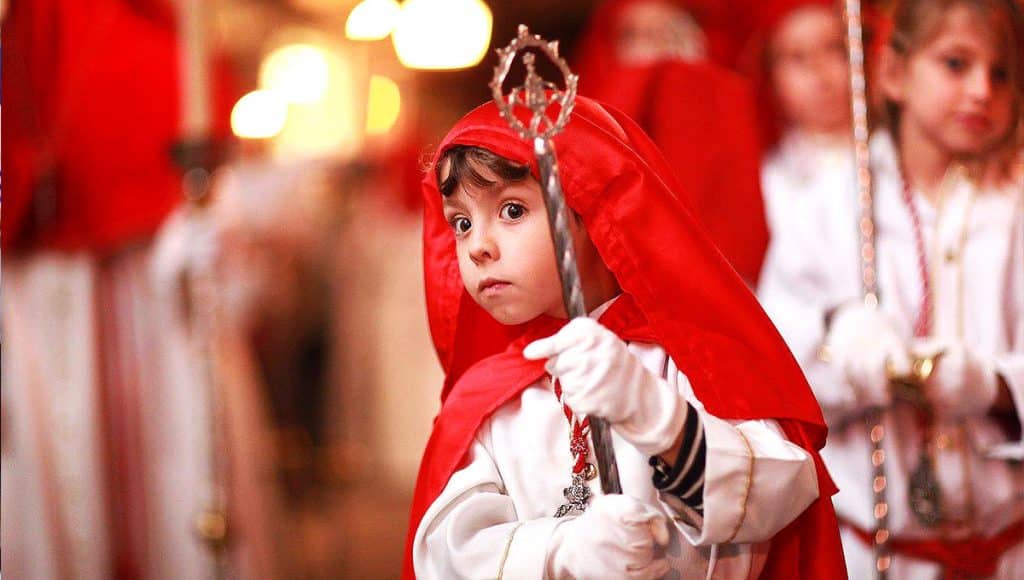 Holy Week or Semana Santa is the most prominent religious celebration of the Year in Spain. In Estepona, this means plenty of public holidays, lots of eating and drinking mixed in some long processions. It's a time for locals to take a break from work and enjoy the company of friends and family. The marches have been taking place since the middle ages, and involve lots of hooded men carrying giant statues through the town from the local church to the city's cathedral. Music is a crucial ingredient of the procession, so expect to see and hear live marching bands accompanying the hooded men.
The festivities continue in honour of San Isidro Labrador, the patron Saint of Farmers. Celebrated on May 7th in the Park of San Isidro, "Los Pedregales", families and friends come together and make a picnic that lasts all day. There's plenty of Sangria flowing accompanied by singing and dancing throughout the evening. The following week on the 14th the Feria begins where the town comes to a standstill and people party in the street. On the 15th there's a mass and procession in honour of San Isidro himself.
The Night of San Juan, on June 24th, is celebrated throughout Spain and welcomes the start of summer. It marks the date on which, according to the Bible, St. John the Baptist was born. In Estepona, celebrations take place on the beach with roaring bonfires. The midnight ritual revolves around either swimming in the sea to cleanse your soul or jumping fires to burn your problems. There's also the releasing of the wishes or "Juras". Wishes are scribbled down on a piece of paper and thrown into the fire. You can expect live music, fireworks, plenty of food and drink with loads of dancing.
Estepona Rocks is the hottest rock festival on the Costa del Sol taking place from June 28th to 29th. Live from the Estepona Bullring, the concert is a 'celebration' of some of the biggest names in rock from some of the UK's best tribute bands.
On the evening of July 16th, Estepona's devotion to the Virgen del Carmen is celebrated during a beautiful procession with the Virgins effigy paraded through the streets of the town and ending out at sea. The Virgen is the patron saint of sailors, and the celebration is to give thanks for keeping the local fisherman safe at sea. The Virgin del Carmen is taken out into the bay in a traditional fishing boat, where the blessing of the waters takes place. Crowds cheer, Brass band's play, and fireworks light up the night sky.
Last but not least is Estepona's official "Day of the tourist". Celebrated on August 9th, with a variety of events and activities organized for all visiting tourists. Some of the highlights include free tapas, a two-hour boat trip and a tour of some of the local Museums.
Estepona's Historical Heritage
Perhaps it was the beauty of the landscape, or the presence of a natural harbour, which convinced the Romans firstly, then the Arabs followed by the Iberians to make Estepona their home. All these foreign cultures left their mark on the city and the surrounding area. Battlement towers, churches, and ruins of splendid castles, Estepona is a treasure trove for history lovers.
The oldest remains found in Estepona, date back to prehistoric times with stone-age tools and dolmans being discovered. Among the numerous Phoenician and Roman settlements, the Roman ruins of the mouth of the Guadalmansa River still stand today.
In the tenth century, during the period of the Cordoba Caliphate, the city was named 'Astebbuna' – and this is the origin of the towns current name Estepona. In 1456 it was conquered by King Henry IV of Castile and destroyed shortly after. At the beginning of the 16th century, the Catholic Monarchs ordered the reconstruction of Estepona, due to its excellent strategic position, and arranged for the repopulation of the town with 30 families. In 1729 Philip V of Spain granted Estepona its town charter. As the 20th century began, Estepona had 9000 residents, mostly farmers and fisherman.
Estepona's surrounding areas
Over the last few years, the municipality of Estepona has experienced solid expansion beyond the town. This consolidation of the area has led to it becoming one of the most popular places to buy a home on the Costa del Sol. If you like the sound of Estepona and would like to explore the main districts within the municipality, read our guide to the surrounding areas of Estepona.
Eastern promise
We start our guide to areas in Estepona in the east on the border with Marbella. This neighbourhood has the advantage of proximity to Marbella and Puerto Banús as well as the centre of Estepona. In addition, it offers the tranquility that's difficult to find in Marbella especially in high season.
El Paraíso
This well-established residential area sits on the north side of the A7 coastal road and ranks as one of the most iconic developments in Estepona. Situated in rolling hills, El Paraíso is home to Atalaya Golf and El Paraíso Golf, two renowned courses and both favourites among seasoned holidaymakers and residents in the area.
What sort of property will I find here? El Paraíso offers a mixture of traditional and contemporary villas – some of the finest sit on elevated plots guaranteeing sea views – as well as apartments and townhouses.
What's in the area? There's a range of amenities including restaurants and services on the coastal road while a wider choice is available in Cancelada, a 5-minute drive away.
See what's on the market right now in El Paraíso:
Penthouse in Infinity Mirador del Paraíso
Luxury villas in Village Mirador del Paraíso
Casasola
Almost directly opposite El Paraiso but on the beach side lies Casasola, one of the best postcodes in Estepona. This area has a frontline beach location and many villas enjoy direct access to the sands.
What sort of property will I find here? In keeping with its exclusive location, Casasola offers exceptional properties, mostly villas with some new-build apartment and townhouse complexes.
What's in the area? You'll find some of Estepona's longest-established beach restaurants here and other amenities are in easy reach in nearby Cancelada and San Pedro de Alcántara. Casasola is also home to Senator Banús Spa, one of the 5-star hotels in Estepona.
Discover properties for sale in Casasola:
Luxury villa within walking distance to the beach

Cancelada
Practically equidistant from Estepona town centre and El Paraiso, Cancelada is the main hub for services and amenities in eastern Estepona. It's popular with families, resident and on holiday, because it offers everything on your doorstep.
What sort of property will I find here? Apartments and townhouses are common here and Cancelada is the focus of several new developments in Estepona.
What's in the area? Everything you need including schools, health centres (public and private) as well as a range of shops and supermarkets. The sandy beach is within walking distance of many properties.
Check out properties for sale in Cancelada:
Stunning off-plan villas in the Silk Villas development
Selwo
We now move into the foothills of Sierra Bermeja to the residential area famous as home to one of the Costa del Sol's biggest tourist attractions, Selwo Aventura. This unique wildlife safari park gives it name to this district, known for its sweeping sea and mountain views.
What sort of property will I find here? Mostly apartment complexes, although there are also villas.
What's in the area? Most amenities lie close to the A7 coastal road, just a short drive from properties in Selwo Estepona.
See what you can buy in Selwo Estepona:
Luxurious development – The Views villas in Selwo Estepona
New Golden Mile
Back on the coast and along the best beaches in Estepona is the town's finest address. Named after the Golden Mile, its older sister in Marbella, this district is renowned for the best hotels and property in Estepona.
Hotels include the 5-star GL Kempinski Hotel Bahia, Ikos Andalusia, an all-inclusive 5-star resort, and Healthouse Las Dunas, another 5-star establishment. You'll also find some of the best beach clubs in Estepona including Sonora Beach and Titikano.
What sort of property will I find here? Like the hotels, the property is luxury with residential developments offering the very best in communal facilities and frontline beach positions. Los Granados del Mar and Alcazaba Beach are just two examples.
What's in the area? In keeping with this area's prestigious standing, there are some excellent restaurants. Other amenities are close by in Estepona town centre or Cancelada.
See property for sale on the New Golden Mile:
High-end villas for sale in Silk on the New Golden Mile of Estepona
Country charm in Estepona
Despite its popularity as a holiday and relocation spot, Estepona has managed to preserve much of its original character. This includes its countryside, dotted with sugar cane plantations, citrus groves and orchards. If you're looking for a rustic touch on the Costa del Sol, Reinoso and Los Reales could be for you.
Reinoso
A world apart from the contemporary modern developments on the nearby New Golden Mile, Reinoso takes in the best of the Estepona countryside. Traditional Andalusian homes have pride of place here and they include some fine country houses with extensive private grounds.
This outside paradise offers easy access to hiking and horse trekking trails as well as pretty scenery. All within a few minutes of Estepona centre.
What sort of property will I find here? Expect typical country estates known as fincas as well as rustic-style detached homes with a smattering of modern villas.
What's in the area? Reinoso has few amenities on site, but a wide range is available in Estepona, just 5km to the west.
Find properties for sale in Reinoso Estepona:
Frontline beach apartment in the Velaya development
Los Reales
Our guide to the surrounding areas in Estepona now goes up high to the imposing peaks of Los Reales. The highest mountains in Sierra Bermeja, they stand at 1,452m above sea level and are home to spectacular scenery including the unique pinsapo conifer as well as wildlife such as the Ibex goat and deer. Panoramic mountain and Mediterranean views are a given in this part of Estepona and the Rif mountains in Morocco are almost always visible on the horizon.
What sort of property will I find here? Sierra Bermeja has protected status and as a result, new construction is restricted. However, the area is home to beautiful country properties on large estates, all offering magnificent views and easy access to Estepona. Think of Los Reales as Estepona's Zagaleta but with amenities on your doorstep and without the excessive price tag.
What's in the area? Fantastic opportunities to hike or horse ride in some of the western Costa del Sol's finest natural surroundings. A wide choice of amenities and services are available down the hill in Estepona.
See homes for sale in this area of Estepona:
Ready to move in brand new penthouse for sale in El Mirador
Go west
Less developed than the east and generally more peaceful, western Estepona has several areas of interest to property buyers. They include:
Seghers
Back down by the sea and within walking distance of Estepona town centre is the well-established residential district known as Seghers. Estepona Marina with its lively restaurant and bar scene lies to the east while Seghers Beach, one of the quietest in the area, is in the south.
What sort of property will I find here? Seghers offers a wide choice of properties that include apartments and townhouses. There are also some fine villas plus new development including cutting-edge complexes such as The Island.
What's in the area? Seghers has a range of amenities within the area while a wider choice is available in nearby Estepona town centre.
See property for sale in this part of Estepona:
Exclusive luxury apartments for sale in Ikkil Bay
Bahia Dorada
Further down the coast and enjoying a beachfront location, Bahia Dorada is an established area for holiday homes. At its core is a purpose-built holiday resort, created by local architect Aubrey David who is renowned for his Mediterranean style.
Amenities in western Estepona: generally good, although you won't find as much choice as the eastern side of the resort. However, Estepona town centre is a short drive away. Sports facilities are excellent with several golf courses and tennis clubs in easy reach.
What sort of property will I find here? This part of Estepona offers a good variety of property including complexes with extensive communal gardens and large pools. You'll also find apartments and small villas with private gardens.
What's in the area? Bahia Dorada has a handy location that's in easy reach of the wide choice of amenities in nearby Estepona and Duquesa.
See what's on the market in Bahia Dorada:
Apartment for sale in frontline beach residential complex
Buenas noches
As far west as you can go in Estepona before you get to Casares Costa is the residential area of Buenas Noches. This is one of the most tranquil spots on this part of the coast and it offers quiet beaches and stunning sea views.
What sort of property will I find here? Several apartment complexes sit right on the beach while townhouses and villas make up the rest of the area. Some new construction is taking place, particularly in the upper parts of the district.
What's in the area? Buenas Noches lies within a short drive of both Estepona and Duquesa Port, both of which offer a range of amenities and services.
See property for sale in Buenas Noches Estepona:
Contemporary Eco Villa for sale
Invest in Property in Estepona at Best Prices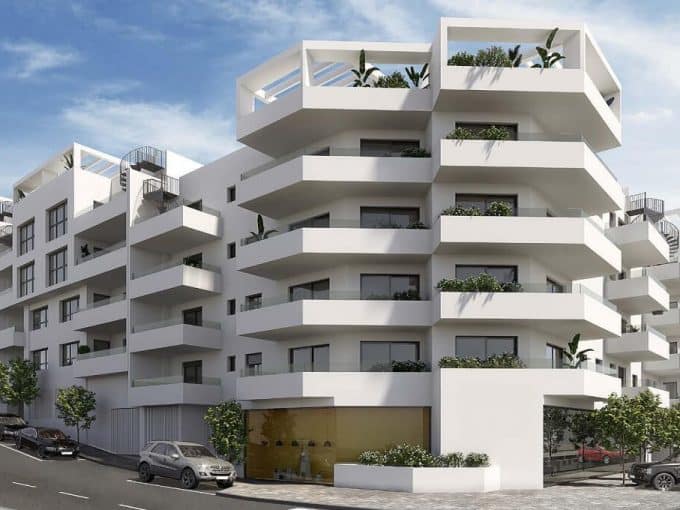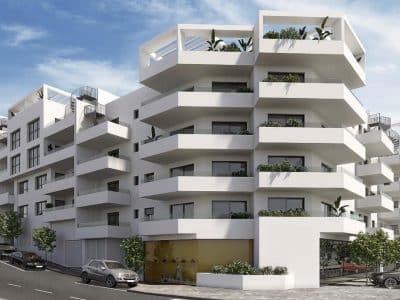 Residencial Estepona Gardens is a new development within walking distance…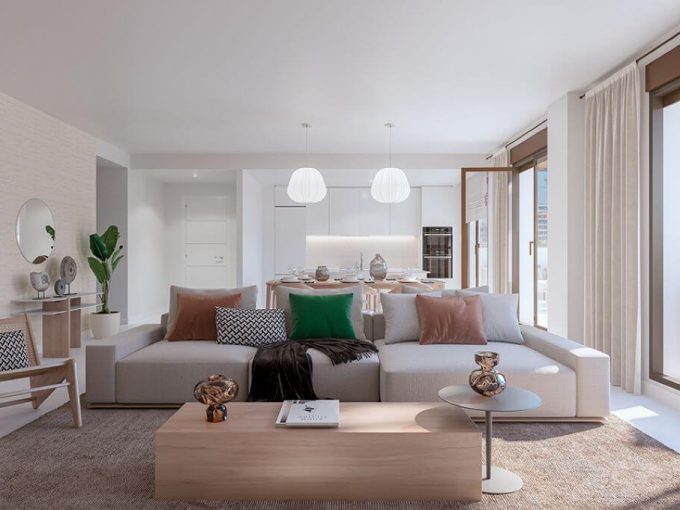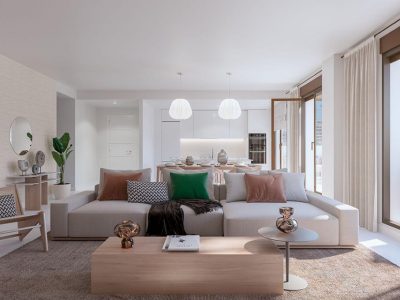 Las Mesas Homes II - New Phase for sale Now!…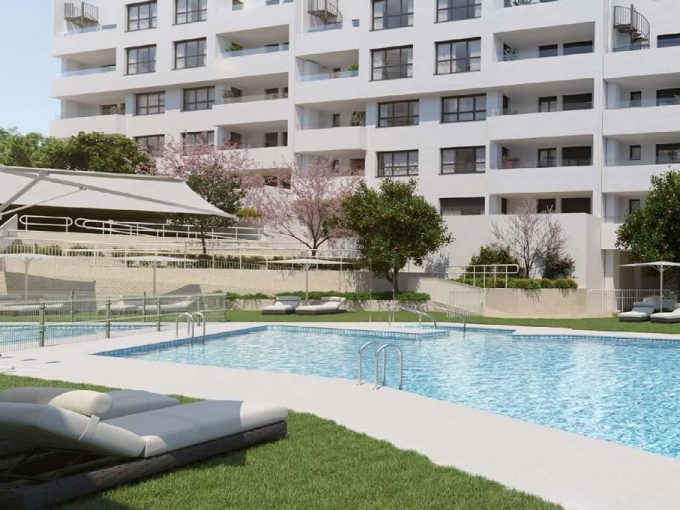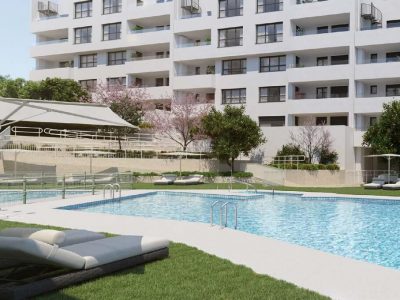 Estepona Gardens is a new development located in the centre…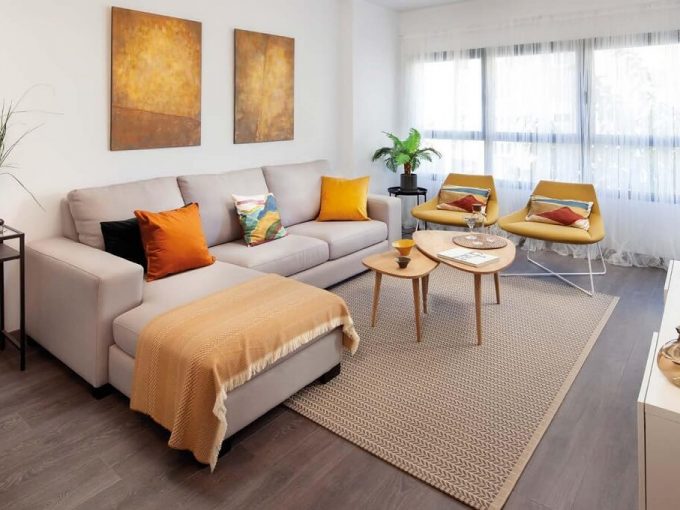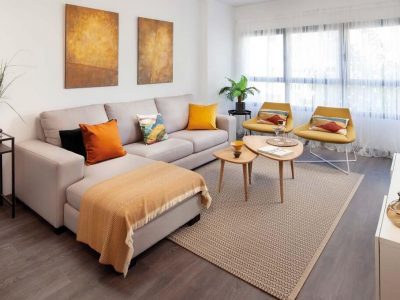 Estepona Gardens is a new development offering modern apartments for…