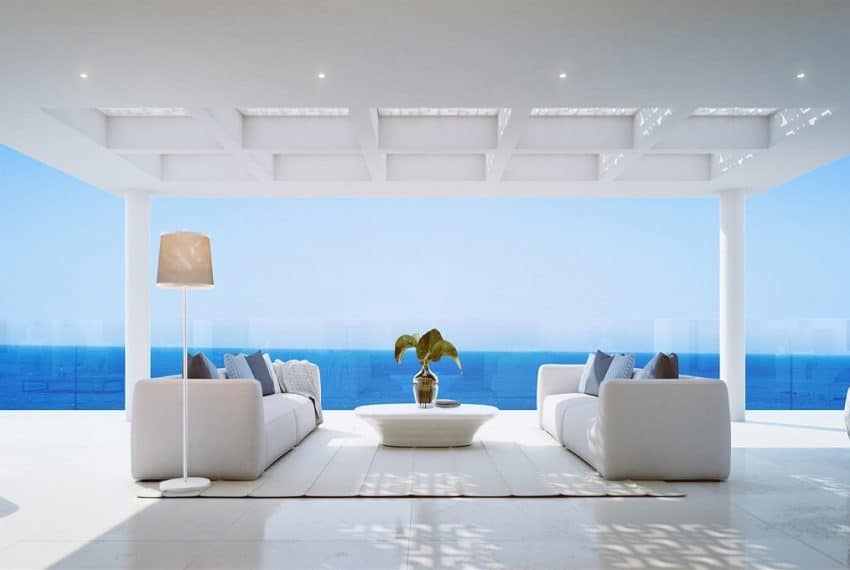 New Golden Mile of Estepona | The New Real Estate Reference
Nowadays, when we talk about the New Golden Mile of Estepona, we are talking about one of the Hottest Investment Areas of the Costa del Sol, Southern Spain. Towns like Estepona and Benahavis are benefiting from the administrative difficulties of Marbella, becoming the destinations of multiple investors and buyers. In this way, between San Pedro de Alcántara and Estepona, the New Golden Mile is born. Most of the New Golden Mile extends along the A7 coast road, on both sides: next to the beach and a couple of kilometres inland, where you will also find numerous golf courses of high prestige.
There is a wide variety of properties for sale on the New Golden Mile of Estepona, many new developments with luxury homes next to exclusive golf clubs or on the beachfront. The New Golden Mile has undoubtedly become one of the hottest spots for properties on the Costa del Sol.
Some of the most exclusive residential areas of the Costa del Sol are located on the New Golden Mile. On the seaside, Emare, with its endless views of the Mediterranean Sea and its cutting-edge technology, is an excellent example of the quality and luxury of these complexes. Mar Azul, located on the frontline of the beach and enjoying direct access to it, is an impressive investment opportunity, taking into consideration its fantastic onsite services, location, and amazing prices.
The mountainside is scattered with small residential areas. There are fabulous off plan or new build residential complexes and luxury villas. As an example, we have Sotoserena, a ready to live resort of Mediterranean style, nestled next to the El Coto Golf course. We also find impressive off plan developments such as La Boladilla Suites & Village with fabulous apartments and luxury villas. The areas of El Campanario, Los Flamingos, or La Resina are also part of the New Golden Mile and they deserve a full mention, which I will do in another article.
The New Golden Mile has gained popularity among the Spanish and foreigners due to its fantastic location halfway between Marbella and Estepona and less than an hour from two international airports. Also, the area has become much sought after by families who wish to make of the New Golden Mile their permanent residence. There are shopping centers, more than a dozen golf courses to choose from, the Selwo Park, medical centers, and beautiful beaches at only a few meters distance.
This area of the Costa del Sol is presented as one of the best investment bets, competing with the most exclusive areas of the Costa del Sol, but at the same time maintaining affordable prices that allow buyers to get apartments below the €200,000.
If you would like to live in this little piece of paradise, do not hesitate to contact me. I would be delighted to help you to discover this amazing area on the Costa del Sol.