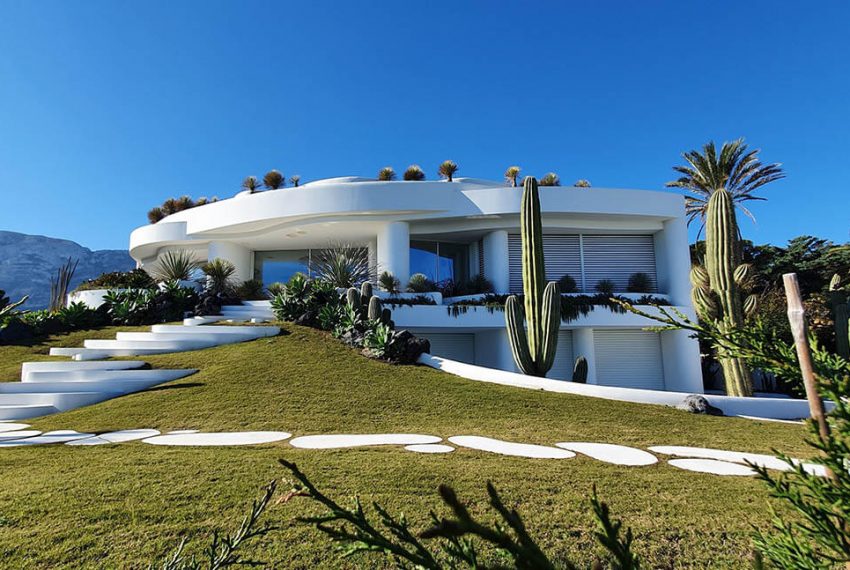 Is Costa del Sol real estate a good investment?
The Costa del Sol ranks as one of Spain's busiest property markets. The new-build sector, for example, had the third highest sales in the country last year, behind just Madrid and Barcelona. Foreign buyers flock here to the extent that their market share accounted for around a third at the end of 2022. Those facts alone suggest that many believe Costa del Sol real estate is a good investment.
But does buying property in Marbella or Sotogrande necessarily mean you're spending your money wisely? Even if you are following in the footsteps of tens of thousands of others. As seasoned agents with years of experience under our belts, our first answer is a resounding yes. But as with all such questions, there are caveats.

Caveat 1 – remember location, location, location
The old adage applies to the Costa del Sol just as it does anywhere in the world. This part of southern Spain has its good locations and its not-so-good ones. The former obviously attracts the highest asking prices and has the best resale potential when you decide to sell. The latter come cheaper but take longer to sell, years in some cases.
To choose the right location on the Costa del Sol, think:
Access – how easy is it to get to nearby amenities, the beach and Malaga Airport? Any longer than 50 minutes and holidaymakers (and probably you too) will tire of the driving.
Neighbourhood – what are local facilities like and if they're not great, how far are the nearest good ones? You and potential renters will be grateful for a location with good amenities within a short car drive or, even better, on the doorstep.
Seasons – are there things going on all year round, or is it a summer-only resort? The latter could stunt vacation rental income and might put you off visiting too.
Caveat 2 – think medium to long-term
Fees and taxes form an essential part of investment Maths and Costa del Sol property doesn't come cheap in that department. If you're buying a resale, they'll account for at least 8% of the purchase price; if you're buying a new property, budget for at least 12%.
Recuperating those expenses takes time, so experts recommend that your Costa del Sol real estate investment is a medium or long-term enterprise. They suggest owning a property for at least five years and preferably longer to ensure you get your money back when you sell.

Caveat 3 – choose your agent
Like all property markets, the Costa del Sol has plenty of lemons. And again, like all property markets, some of these lemons come well disguised, and the buyer may only realise hidden defects after purchase.
To avoid buying one of these lemons, choose your agent wisely. Pick one who knows the market well. By that, we mean one who preferably has followed it over at least one complete cycle. This insider knowledge and understanding gives an agent the tools to guide you to a property that offers value in its location and price.

Caveat 4 – read the market
Costa del Sol real estate was a bad investment for many buyers at the height of the last property cycle, back in 2007. At the time, prices skyrocketed, and homes, mostly new builds, flew off the shelves.
Just a few months later, the same properties were worth considerably less, and prices plummeted for years. Even now, 16 years later, prices for a lot of Costa del Sol property still sit below their 2007 peak.
To avoid a similar scenario, invest some time in market research. Look at underlying trends and read them to your advantage. While no one has a crystal ball (and since March 2020, we know almost anything can happen!), forewarned is always forearmed.
At The Property Agent, we regularly publish market reports to help you keep up with the latest tendencies. We also have in-depth knowledge and can advise you on the timing of your purchase.

Caveat 5 – define investment
For most people, "a good investment" implies that you make money and reap a return on the original amount you paid for the property. While that definition continues to ring true, it's also worth remembering that property investment can bring you joy and/or provide a pleasant place to live or stay as well as add value to your portfolio.
If you buy a home on the Costa del Sol that provides a great holiday base for you and your family or allows you all to relocate to the sunshine, we think that in itself counts as a good investment. As good or perhaps even better than making a 6% yield a year on rental income.
And now to invest
Whether you're looking for a home or adding bricks and mortar to your portfolio, we can find you a good Costa del Sol real estate investment. Just get in touch, and we'll find the home that moves you and/or your portfolio.