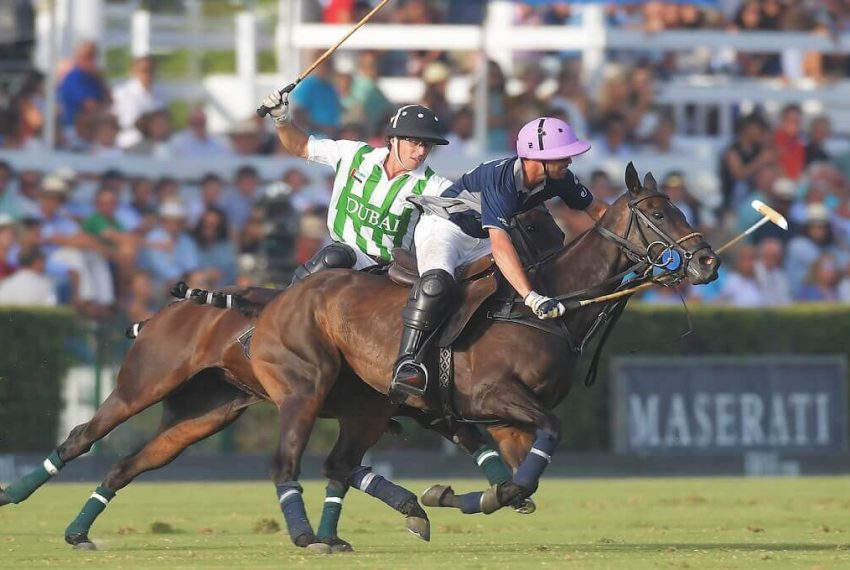 Polo begins, summer begins in Sotogrande
Apart from stunning properties, international gastronomy and luxurious living, Sotogrande, has over the years turned into the epicenter of Polo in Europe. The first polo field was built in 1967 and only a few could imagine at that time that polo would become a thriving sport in Sotogrande attracting thousands of people from all over the world.
Sotogrande is a special and unique polo destination and the warm 12-month climate allows play throughout the year which makes it one of a kind in Europe. It's also home to Santa Maria Polo Club, one of the most exclusive clubs in Spain.

What is polo and how is it played?
Polo is an action-packed, thrilling and fast-paced sport. It's been described as a sport for 'kings and princes', played on horseback with each team's objective being to score against the other.
So intensive is the game of polo that each rider needs to stable between 7-10 horses to comfortably allow a change of about four horses a game.
Each year, Sotogrande hosts some of the most prestigious polo tournaments like the 48th Internationa Championship, the Spanish Championship, the Jerez Polo Cup and the Enrique Zobel Memorial cup which all climax during the month of August.

What to expect
During the polo season, the beautiful city of Sotogrande usually buzzes with polo players, their entourages and spectators from around the globe.
The ambiance set around polo in Sotogrande is perfect for family or friends to hang out and enjoy the spectacle. There's plenty to do and see in Santa Maria Polo Club – the tournaments, pop-up children's area, shopping, great food, bars, night club and of course lots of socializing.

Where in Sotogrande
Santa Maria Polo Club is where it's at, with seven polo grounds four of which have received world-class recognition. Sotogrande polo is open to everyone. There is a polo school for those who want to hone their skills, horses to hire and special grounds for stick and ball. If you want to bring your own horse you can rent stables, fodder, and beddings.
For the rest of us who would rather watch the matches, doing so won't cost a dime and there is no better place to watch than the famous Santa Maria Club commonly dubbed the 'Wimbledon of polo'.
Why not have a bit of pre-dinner entertainment by watching top-level polo in a cool laid back environment and above all, it's for free.
Looking for properties for sale in Sotogrande? You are in the right place. Contact me here