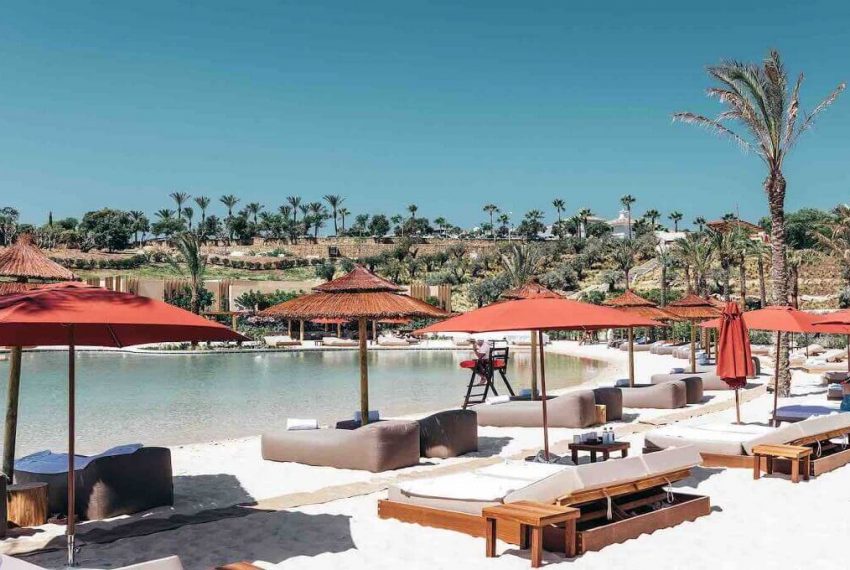 Sotogrande "The Beach" | Luxury and exclusivity at a whole new level
Sotogrande is synonymous with luxury and exclusivity, and with the opening of "The Beach", it has reached a whole new level.
Sotogrande The Beach
At the beginning of August, the highly anticipated opening of The Beach Resort in Sotogrande took place, the only private inland beach in Spain. More than 2,800m2 of sand from the beaches of Cádiz, surrounded by Californian palm trees, with an impressive blue lagoon at its centre, and a private pool, means this new resort is something very special.
There are many beaches, but The Beach is unique. Located in La Reserva de Sotogrande, well-known for its sophistication and privacy, it offers a safe and friendly environment where you can relax and take in the Mediterranean sun, or practice a wide range of water sports, but above all, you can have a lot of fun.
The Beach offers the possibility to customize your day with programs adapted to all ages and tastes. It has a kids' club for the little ones, while adults can disconnect in the exclusive pool or under the shade of the palm trees lying in one of the hammocks or chambaos. The sports lagoon has 17,000m2 and a bottom completely covered with sand.
You can practice sports such as kayaking, paddle surfing, jet boarding, or even water bikes. In addition to the delicious cuisine and excellent service, The Beach puts at your disposal all kinds of health and beauty treatments.
La Reserva de Sotogrande is located in Sotogrande Alto, an area with stunning views of the sea, surrounding golf courses, and mountains. The exclusive apartments of the Senda Chica development, the magnificent contemporary villas in La Finca, or the traditional Villas in Los Cortijos de la Reserva, are perfect examples of the contemporary architecture of this exclusive area. Sotogrande Alto is famous for the quality of its first-class golf courses like Valderrama, La Reserva, and Almenara, as well as for its famous equestrian center. The opening of The Beach Resort makes Sotogrande the stand out destination in Europe for high end tourism.
If you are interested in properties in this area, contact me.