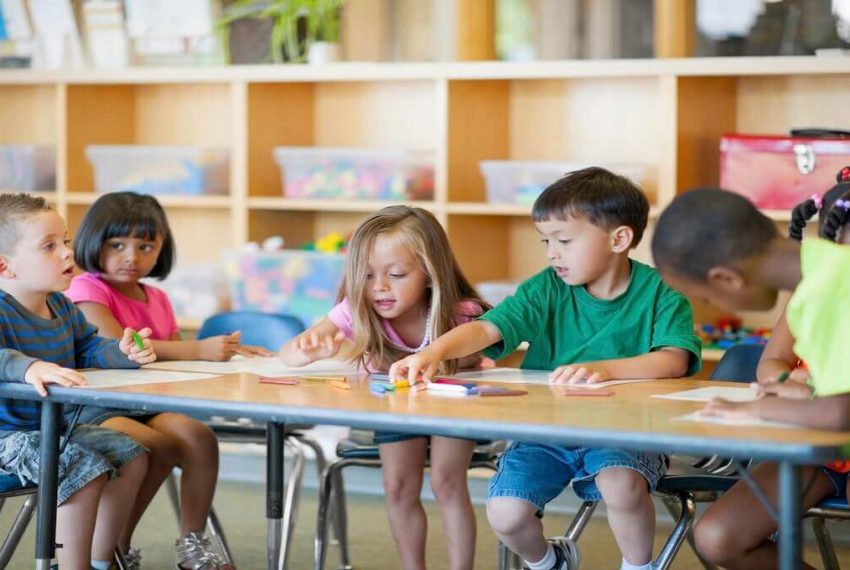 Choosing the Best School for your children on the Costa Del Sol
Moving country is no small decision, and finding a home in a location that meets the needs of your family is paramount. A key consideration for parents is your new property's proximity to good schools ensuring your children have access to top-quality education.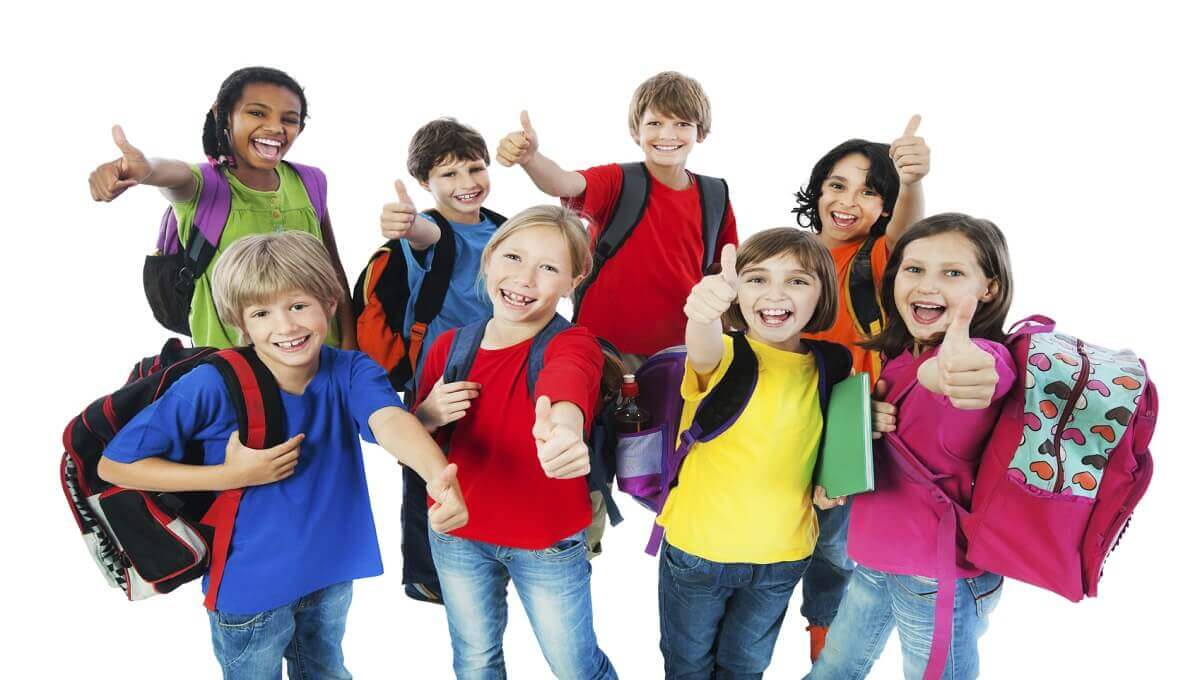 Fortunately, the Costa del Sol has some excellent private and state schools. For a more easy transition and integration, private schooling has its benefits but the age profile of your children will contribute to your final decision. Younger children will normally pick up a foreign language more quickly and find it easier to assimilate to a new culture so going the state school route and finding the right public school might be the best approach. State Schools in Spain are called public schools not to be confused with public schools in the UK which are normally private.
We've compiled below some useful information that will hopefully help you make a good decision when choosing the right school for your kids.

Private International Schools on the Costa Del Sol
Most international schools in Spain are members of the National Association of British schools and follow the UK curriculum which includes GCSE and A-Level qualifications. The benefits of sending your kids to a private school include UK qualified teachers, a wide variety of after school activities, better onsite facilities, smaller class sizes and often a more smooth transition for kids coming from another country. The curriculum is almost always in English but Spanish is always taught as a subject.
Here are some of the top Internationals Schools on the Costa Del Sol
1. Aloha College – Marbella
Situated on the outskirts of Marbella, the school was founded in 1982 and has had over three decades of success in providing not only quality education but also sports excellence. Aloha College is also among the largest schools in the area with a total number of 1000 students from over 57 countries. It accommodates kids from ages of 3 to 18 and offers a British style education while also offering education in Spanish language and culture. It's possible to gain qualifications from both British and Spanish examinations systems.
2. Laude San Pedro International College – San Pedro
With over 50 nationalities, Laude San Pedro International College prides itself on equipping pupils with the knowledge that enables them to thrive in an ever-changing world.
The International College was founded in 2004 and offers a bespoke education which meets the needs of all pupils. The educational programme is based upon the English National Curriculum (from 3-18 years old), with an option to study within the Spanish system from 12 years old. The school is acknowledged as one of the top 100 international schools in Spain.
3. Benalmadena International School – Benalmadena
The Benalmádena International College is a modern and dynamic British school located in Nueva Torrequebrada, just off the N340 road between Benalmádena Costa and Fuengirola.
The School was founded in 1997 with excellent facilities and a tutor team that prepares students adequately for university life. The school takes pride in giving each child-focused learning in a happy and enjoyable environment. In addition to the state-of-the-art facilities, the school is also located just a few meters from the beach. The school community is made up of over 25 different nationalities.
4. Sotogrande International School – Sotogrande
For 34 years the Sotogrande international school has been inspiring and educating their students in a wide range of subjects under the guidance of highly qualified and experienced teachers and support staff. The school is an International Baccalaureate day and boarding school with over 50 nationalities offering education programmes for kids between 3 and 18 years old. With more than 1000 children, SIS provides a challenging, nurturing and academically rigorous International Education. The School campus is impressive with some excellent facilities and its ideally located in Sotogrande Alto.

5- Alma Forest School Sotogrande
Alma Forest School is a friendly educational institution with a wonderful approach to education that combines traditional classroom instruction with outdoor activities designed to help students connect with nature. Parents worldwide have fallen in love with Alma Forest School, making it a sought-after destination for families who share their values. With over 80 students representing 23 different nationalities, this school has created a welcoming and diverse community that celebrates individuality and encourages learning through exploration. Recently, Alma Forest School teamed up with the Learning Planet Alliance, a partnership between UNESCO and the Learning Planet Institute, as part of their Teachers for the Planet programme. This exciting collaboration will help Alma Forest School continue to inspire action and promote positive change in the world.
Public Schools on the Costa Del Sol
Within the Spanish state education system, kids will usually attend the school nearest to where they live but it's possible to apply to other schools within the area and if the school has space, your child can often be accepted. Choosing where to live when opting for state schooling is a key consideration as it determines what school your children can attend. The curriculum is obviously completely in Spanish and when dealing with the school you'll need some level of Spanish to communicate with school officials as not everyone will speak English.
The curriculum consists of three stages:
Nursery Education (3 to 6 years)
Primary Education (6 to 12 years)
Secondary Education (12 to 18 years)
The main benefits of state schooling are firstly your kids will become fully bilingual while being immersed in Spanish culture and avoiding the expat bubble. Most state schools offer extra Spanish lessons to foreign children enabling them to pick up the language more quickly. Little or no fees are charged for public schooling and it's often the case expats send their kids to nursery and primary school in the state system and opt for private schooling for secondary education.

Spanish Private Schools on the Costa Del Sol
The Costa Del sol also has a number of excellent Spanish private schools but the big difference is the cost of tuition. Public schools are funded by the state while private schools have to fund themselves, their teacher's salaries and also their education programmes. This means the parents of the pupils have to cover some of these costs through high tuition fees.
Some of the main benefits of private schooling in Spain include smaller class sizes, better quality teachers, more success in getting their pupils into 3rd level education and better school facilities. One important consideration to note is that public schools in Spain offer religious education but it's optional while many private schools include religion as part of the curriculum and it's compulsory.
1. Colegio San Jose – Estepona
Colegio San Jose in Estepona is a private bilingual and secular school that covers all stages of the education system from infant education all the way through to Secondary and baccalaureate education. The school was founded in 1823 and has many years' experience in preparing its pupils for a successful life after education. After school activities include Soccer, tennis, athletics, swimming, piano, ballet, film seminars and forums and finally theatre.
2. Colegio Alboran – Marbella
Located in Marbella, Colegio Alboran offers a learning programme tailored to pupils between the ages of 3 to 18. The school was founded in 1985. The school boasts excellent facilities which include a large swimming pool, a horse riding school, a school farm and a full-size soccer pitch. All this is complemented by an extensive program of complementary and extracurricular activities. It's a bilingual school and all teachers are qualified to teach in both languages.
Choosing the right school for your children is a difficult decision but choosing the right environment is key, a happy child will always be more productive.
Are you looking for properties for sale in the Costa del Sol? You are in the right place. Contact me today