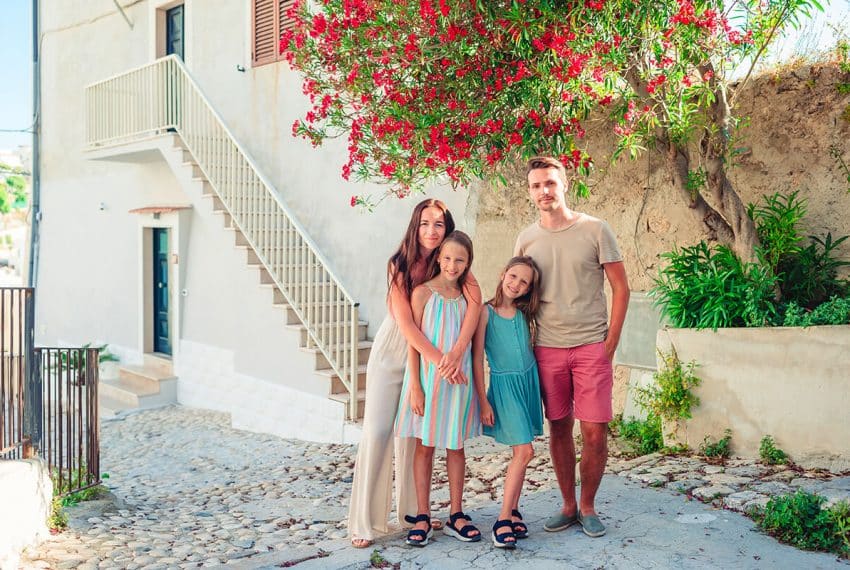 New property hunting in Estepona – what you need to know
Located at the far west end of the Costa del Sol, Estepona is a family-friendly resort known for its excellent amenities and infrastructure as well as green surroundings. Not for nothing is it known as the Garden of the Costa del Sol and thousands of blooms, shrubs and trees line its boulevards and streets.
The resort has conserved its traditional character well and has a charming old quarter. It also maintains a lower profile than its glitzier neighbour, Marbella, and is generally quieter. However, although Estepona might be the complete opposite to Marbella in many aspects, the two resorts share a common denominator: high-end property. For example, the New Golden Mile in Estepona hosts some of the finest homes on the Costa del Sol and new developments in the area rank on a par with the best in Spain.
If you like the sound of buying property in Estepona, then this guide is for you. In it, we explore the real estate market, the resort's most popular areas and what's on sale in them. In addition, we take a look at who's buying and reveal some basics you need to know when purchasing property.
This would be nice as a box-out
Estepona Fast Facts
Population (2021) – 71,925
Foreign population (2021) – 17,351 (23.7% British)
Distance to Malaga Airport – 77km
Distance to Gibraltar Airport – 46.5km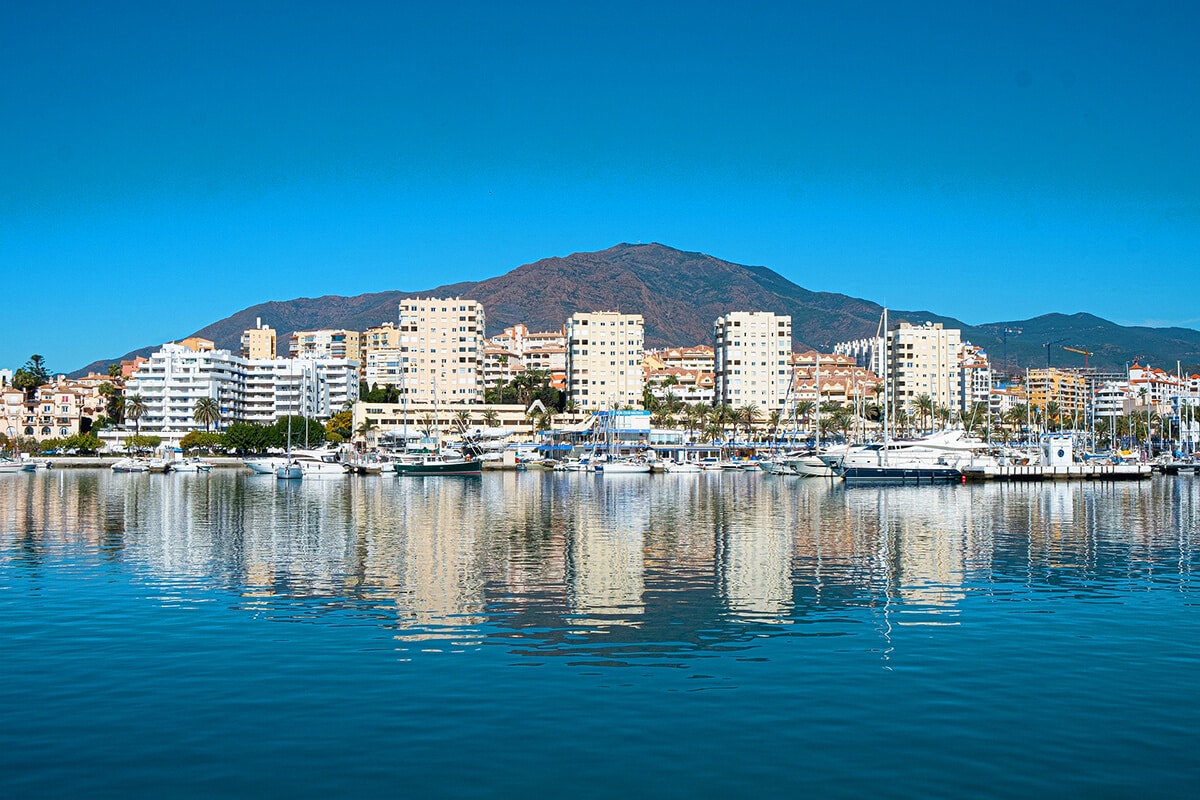 Overview of the Estepona property market
Like most of the western Costa del Sol, the Estepona market is currently busy. Both sales and prices increased last year, and the resort has some of Spain's most expensive real estate.
Property prices
Compared to the parts of the Costa del Sol such as Marbella and Malaga city, Estepona real estate values saw more moderate rises during 2021. The increase was 7.2%, bringing the average to €2,467 per square metre. New-build prices rose by 1.14% to €2,712 per square metre.
Estepona property ranks among the most expensive in Spain – a survey by the online portal Idealista found that the resort stood in 14th position in the top 100 with an average house price of €458,800.
However, property prices in Estepona have yet to reach the values seen at the height of the last property cycle in 2007. At the end of 2021, they were still 5.5% below their peak, unlike Marbella and Malaga where prices are now higher.
Did you know? In terms of rental prices, Estepona ranked as the 9th most expensive in Spain with the median monthly rate of €1,465. Rents rose by 7.2% in 2021 to an average of €10 per square metre.

Property sales in Estepona
Over 90 property transactions took place every day on the Costa del Sol last year and Estepona was one of the busiest spots. According to the latest data (Q3 2021), sales totalled 3,038 in the 12 months to September 2021 compared to 2,200 in the previous year. The figure equates to a 38.1% rise in sales.
See what's on the market in Estepona now
Popular areas to buy in Estepona
The municipality of Estepona runs 24km along the Mediterranean coastline from Buenas Noches in the west as far as El Paraiso in the east on the border with Marbella. Along its length, you'll find a wide variety of residential areas ranging from traditional to contemporary.
The most popular (from west to east) are:
Buenas Noches and Bahia Dorada
This area, almost in Casares and within easy reach of La Duquesa Marina, is the quietest part of Estepona. It's an established spot for holiday homes offering tranquillity within a short distance of amenities in the town centre.
Seghers
Located close to Estepona Marina, currently the focus of major investment and improvements, Seghers is a well-established residential district. It is home to some of the quietest beaches in Estepona as well as cutting-edge new developments.

Estepona Centre
While the town centre doesn't rank as the most popular place to buy among second homeowners, it has a busy market for new residents and buy-to-let investors. Much of the central area has been fully restored in the last five years and new parking, pedestrian areas and amenities have been added. The result is one of the most pleasant resort centres on the Costa del Sol where residents have everything on their doorstep.
Did you know? Estepona town centre is home to over 60 giant murals, numerous contemporary sculptures and a futuristic orchidarium housing over 1,300 species of orchids.
Cancelada
One of Estepona's most popular residential areas, Cancelada has expanded considerably over the last few years and remains a focal point for new development in Estepona. It's also a major centre for amenities.
The New Golden Mile
Named after its sister in Marbella, the New Golden Mile offers the best postcode in Estepona. This beachfront area has the finest property and hotels (such as Kempinski Hotel Bahia and Ikos Andalusia) in the resort as well as some of the most exclusive beach clubs.
El Paraiso and Casasola
El Paraiso sits on the north side of the A7 highway and is one of Estepona's most established residential areas. Home to two renowned golf courses and good amenities, it's a favourite with both holidaymakers and residents.
Casasola lies on the south side and has some of the best villas in Estepona, some of which have direct beach access.
For more detailed information about popular areas, read our guide to Estepona.

Property types in Estepona
As you'd expect in an established real estate market like Estepona, buyers have a wide choice of properties. They range from traditional golf villas in El Paraiso, Spanish townhouses in Estepona centre and typically Andalusian homes in the country to contemporary villas on the New Golden Mile and uber-modern apartments in Seghers.
Newest properties on the market
Over the last five years, Estepona has been a focal point for new construction. The municipality offers an abundance of building land and a council keen to facilitate new licences. In addition, frontline beach plots are still available in Estepona, unlike in Marbella and Mijas.
As a result, the resort has one of the most dynamic new-build markets on the Costa del Sol and along with Malaga city, Marbella and Mijas concentrate around 80% of activity in the province.
New homes include apartment complexes, many of which are based in and around Cancelada and on the New Golden Mile. Estepona is also home to cutting-edge architectural design, showcased in developments such as The Edge, The Island and Ikkil Bay. New-build villas are also available in most popular residential areas and some have beachfront locations.
See the latest new builds in Estepona

Who buys property in Estepona?
Like many resorts on the western end of the Costa del Sol, Estepona attracts more foreign property buyers than Spanish. Those from Northern Europe predominate, particularly from the UK, Ireland and Scandinavia. Among Spanish buyers, those from Madrid and the Basque Country stand out.
Buying basics in Estepona
Buying property anywhere is a major investment and never one to be entered into lightly. To help you make the right decision, The Property Agent is on hand and recommends you bear in mind the following:
Location, location, location
The three most important things about a property. While Estepona isn't a particularly large resort, it includes many different residential areas with varying characteristics that will suit one buyer but perhaps not another.
To find the best location for you to suit your requirements, ask your agent for insider local knowledge.
Right price
When buying real estate, you need to ensure you get the best price for your budget and purchase a home that will bring you capital gain in the future. Only properties priced at market value or below will bring you both. Ask your agent for advice on this aspect too.
Buying costs
Purchasing a home on the Costa del Sol involves considerable buying costs, particularly when it comes to taxes. Transfer tax on resale properties costs 7% of the purchase price, while the combination of VAT and stamp duty on new properties will add 11.2% to your bill.
You also need to budget for fees (legal and notary, for example) and costs such as registering the property and contracting utility supplies. If you're buying a resale property in Estepona, allow for at least 8-10% of the purchase price extra to cover everything. If you're buying new, including an additional 12-13% in your budget.
Expert advice
The process to buy property on the Costa del Sol is likely to be very different from your home country. And in addition, it's all in Spanish! That's why it's important to take expert advice to ensure you clearly understand exactly what's involved.
At The Property Agent, we can guide and help you at every stage of the process and introduce you to the right professionals for aspects such as financing and legal advice. Get in touch to find out more.