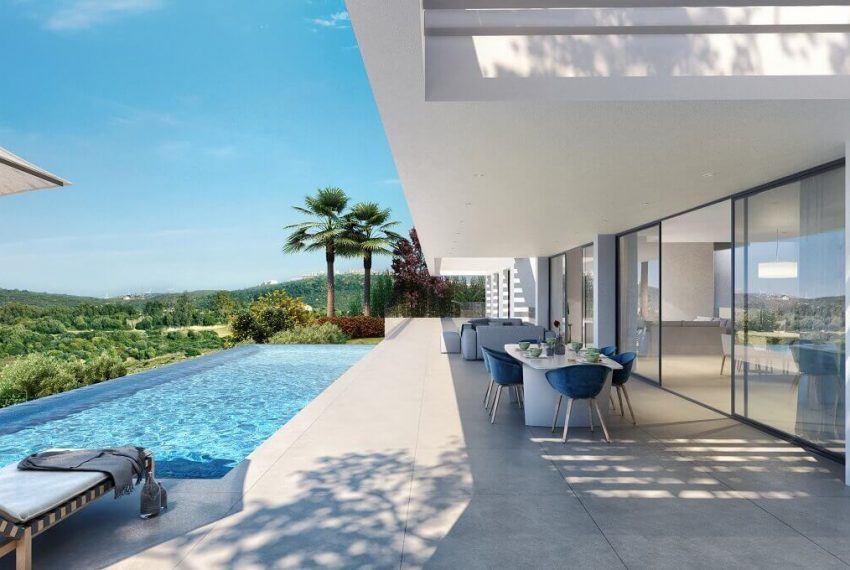 7 Things you Need to Know before Buying a Property on the Costa del Sol
Buying a home on the Costa del Sol is a big decision, but that doesn't mean it has to be stressful or confusing. On the contrary, the process should go ahead as smoothly as possible, ensuring you have a straightforward experience with no hiccups along the way.
If you have the right information and use professionals, buying a property in Spain can be an enjoyable experience. And so it should be because after all, you're making an investment for your future and purchasing a home in a beautiful country. It might be a holiday home for you and your family; a buy-to-let to generate income from long-term or holiday rentals; or an investment vehicle for your portfolio.
But whatever the price and purpose, you should only make the final decision based on objective information. Only when you're armed with all you need to know will you make the best possible investment. To help you to get all the facts, read on to discover what you need to know before buying a home on the Costa del Sol.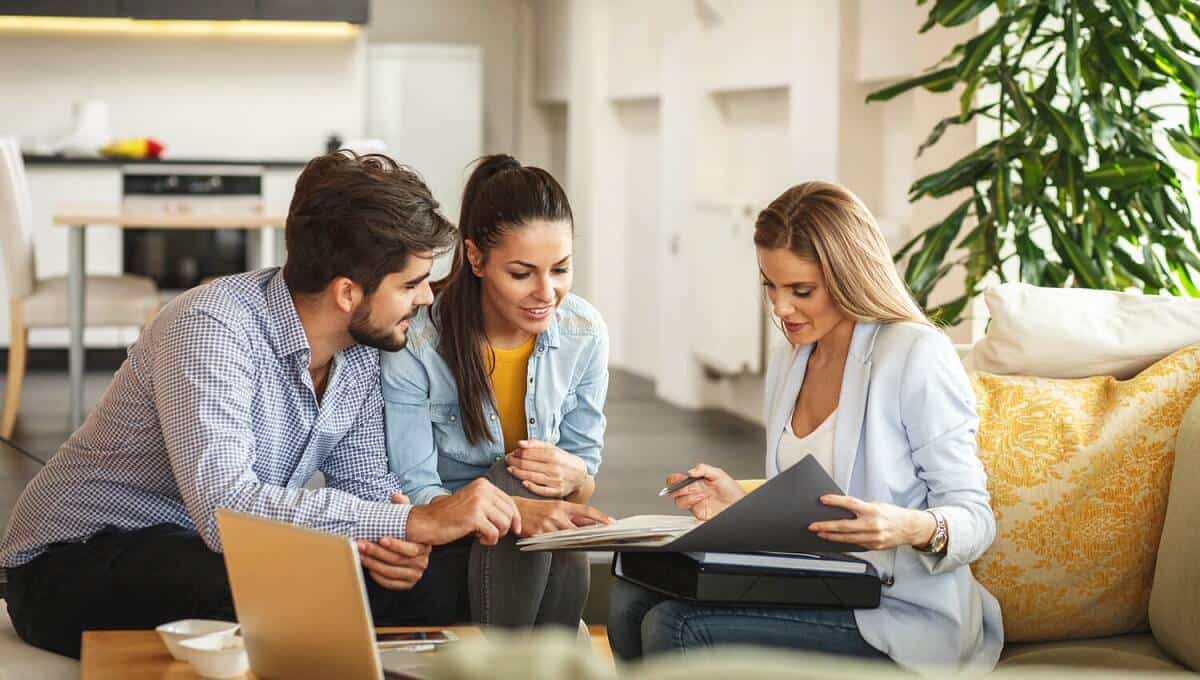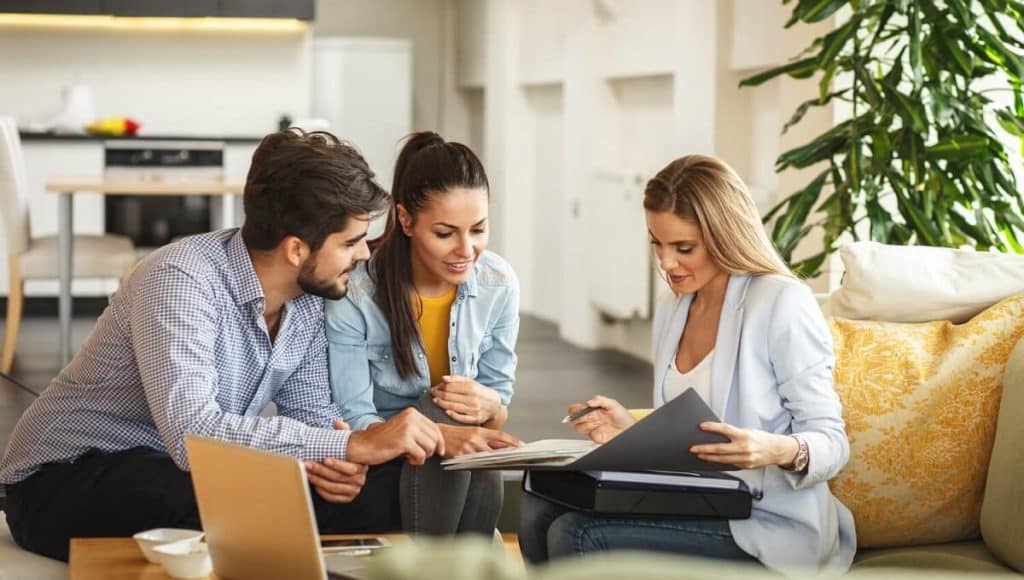 1. Choose the best real estate agent
In an area as famous for second homes as the Costa del Sol, it's no surprise to discover that there are hundreds of real estate agents in the area. But as with all professions, only a handful provide the impeccable service that you would expect to go hand-in-hand with the significant investment of buying a home.
When choosing your real estate agent, look for the following:
Comprehensive local knowledge
Only a real estate agent who knows the area inside out will be able to give you the best advice on where to look for your home on the Costa del Sol. Once you've selected the area you like, find a real estate agent who specialises in it and who can help you hone in on the right property for you.
Proven track record
Choose a real estate agent with an established presence in the area, look for online reviews from previous clients.
Listening skills
Don't underestimate this one because meeting your requirements is essential if you are to make the right purchase. Choose a real estate agent who is prepared to listen to what you want and then offer suggestions on the right area and property for you.
Transparency
Beware real estate agents on the Costa del Sol who gloss over the buying procedure or are reluctant to give you information. Only the best offer 100% transparency and are prepared to explain any aspect of your purchase.
Top tip – look up your chosen real estate agent on Google and ask to see reviews from clients.

2. Get the location right
The old adage that the three most important considerations when buying a home are location, location and location applies on the Costa del Sol just as it does everywhere and finding the right spot for you will be your priority. Along its long coastline, the Costa del Sol comes with a wide variety of resorts, towns and villages, each with their own characteristics, amenities, nationalities and even micro-climate!
Finding the right location for your home on the Costa del Sol may take time but spend as much as you need because, after all, location is the one aspect you cannot change about a property. Ask your agent to recommend areas based on your must-haves and show you a range of possibilities based on what you're looking for. Bear in mind that the Costa del Sol has a different vibe at different times of the year. Find out what your chosen location is like at the height of summer and the middle of winter. A bustling community or resort in August might be closed in January.
Top tip – find out about future development in your chosen area. While there isn't a lot of building left on the Costa del Sol, check the planning regulations to find out what could be built nearby.

3. Find the right financing
Once you've decided to buy a home in Southern Spain, you may need to put finance in place for the purchase. Mortgages are widely available, and there's a reasonable choice for non-residents. Shop around and explore different products. Compare interest rates and terms carefully before you make a decision. Most good estate agents will already know the best mortgages on the market and can offer recommendations based on your situation. Bear in mind that getting a mortgage can take time so factor this into the purchase process. If necessary, ask your lawyer to add a clause to your purchase contract (see below) stating that the purchase is subject to mortgage approval.
Top tip – make sure the mortgage broker or bank explains the mortgage contract thoroughly to you and that you understand the implications of all clauses and their costs, e.g. early cancellation. Find out more about the mortgage law in Spain here.

4. Understand the process
Every country has a unique process for buying property, and Spain is no exception. Make sure you understand the procedure and the implications of each step. Broadly speaking, the process for purchasing a home on the Costa del Sol is as follows:
Once you have decided to buy a property, you pay a small reservation fee to take it off the market. Your lawyer checks the paperwork to ensure that all is in order.
 Your lawyer draws up a purchase contract detailing all the terms and conditions of the sale – price, timescale to buy, costs each party pays, what's included in the purchase (e.g. furniture and fittings) etc. You and the vendor sign the contract, and you pay a deposit (usually 10% of the purchase price).
On the agreed date for the purchase, you and the vendor meet at the designated notary office to sign the title deeds. You pay the outstanding amount and receive the keys to your new home.
Your lawyer takes care of registering the title deeds so that the property appears in your name in the Property Registry, pays the relevant taxes and fees and sets up direct debits for utilities and annual taxes such as local council tax.
Top tip – make sure you understand all the implications of the contract because it is legally binding. In most contracts, if the buyer does not meet the conditions, they lose the deposit and if the vendor fails to comply, they must pay double back to the buyer (the deposit and the same amount again).

5. Be aware of fees and taxes
In addition to the purchase price, you need to factor in fees and taxes. These are expensive in Spain, and you should expect to pay between 10 and 13% of the purchase price. They include:
Transfer tax
(known as Impuesto de Transmisiones Patrimoniales in Spanish (IPT) – you pay this on resale properties on a sliding scale based on the price. On the Costa del Sol, it ranges from 8% on properties priced at €400,000 or less; at 9% on properties priced between €400,000 and €700,000; and at 10% on properties priced over €700,000.
VAT
(Impuesto de Valor Añadido in Spanish (IVA)) – if you're buying a new home on the Costa del Sol, you pay VAT instead of transfer tax. VAT is levied at a flat rate of 10%.
Stamp duty
(Actos Jurídicos Documentados in Spanish (AJD)) – this tax is levied on new properties only and paid in addition to VAT. On the Costa del Sol, stamp duty is 1.5% of the purchase price.
Notary and Registry expenses
Unless your purchase contract states; otherwise, it's standard practice for the buyer to pay notary and registry costs. These vary depending on the price of the property and complexity of the title deeds, it is usually around 1.5% of the purchase price.
Legal fees
Lawyers on the Costa del Sol generally charge between 0.5 and 1% of the purchase price for their services.
Real estate agent fees
These are generally 5% but are usually factored into the selling price and therefore paid for by the vendor.
Top tip – when calculating your budget for a home on the Costa del Sol, don't forget to add fees and taxes. This gives you a realistic idea of what you will spend.

6.Know about Brexit
The UK officially left the EU on 31 January 2020 with the transition process lasting until 31 December 2020. Although there are many aspects still to be formalised such as residency rights of British citizens in Spain from 1 January 2021, Brexit has had no effects on buying property on the Costa del Sol.
Brexit does not affect legal ownership of property in Spain because under Spanish law; all foreigners, regardless of their nationality, are permitted to buy property in the country. Whether you are an EU citizen or not, you can legally purchase a home on the Costa del Sol.
Top tip – if you're thinking about settling in Spain, try to move before 31 December this year when the UK and EU sever definitive ties. If you register as a resident in Spain before the end of the year, you will be covered by the Withdrawal Agreement. https://www.gov.uk/guidance/living-in-spain

7.Think about what happens next
Once you have bought your home on the Costa del Sol, it's time to think about the next step:
Refurbishment and furnishing
Your new home might need some refurbishment work doing. Ask around for recommendations (the best estate agents know who the reliable companies are) and compare quotes and services. Think about the logistics of carrying out a refurb if you're not in Spain.
Holiday lets
All holiday lets on the Costa del Sol need a licence from the regional authorities before they can accept any holidaymakers. Ask your estate agent for full information on what is required and how to go about the process.
Property management
If you don't plan to live in the property yourself, you may need the services of a property management company. The best companies offer full management (ideal for holiday lets) and occasional services such as cleaning and maintenance.
Relocation services
if you want to move permanently to the Costa del Sol, ask your real estate agent for information on both the practicalities and logistics involved.
Annual fees and taxes
Make sure your lawyer has set up direct debits for all the annual taxes for your property. These include local council tax (and possibly refuse tax) and community fees if your property is on a complex. If you do not live on the Costa del Sol, you're also liable for a non-resident wealth tax.
Top tip – Consult with established real estate agents
Real Estate Agents are often the best source of information for all aspects of buying property on the Costa del Sol. And if they don't know the answer, they can point you in the direction of someone reputable who does!
I have been helping people find homes that move them for over 15 years, and I pride myself on our thorough knowledge of the Costa del Sol property market between Sotogrande and Estepona. Get in touch to find out how I can help you find yours.