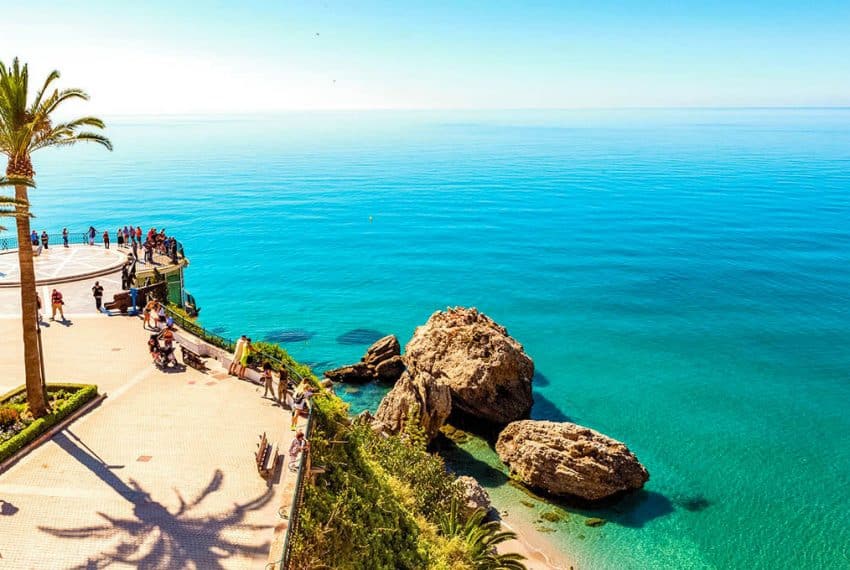 Costa del Sol Property Review Q3 2022
Latest Costa del Sol Property Review Q3 2022
As yet another challenging year draws to a close, the Costa del Sol property market ends 2022 with buoyant sales, ever-increasing prices and sky-high rental rates. The area has also seen an uptick in foreign investment, underlining its appeal to the international market as both an investment and relocation destination.
All these trends would appear to defy the headwinds of high inflation and rising inflation rates and prove the resilience of the Costa del Sol property. In this report, we look at the figures for Q3 this year in detail and forecast what they could mean for the immediate future.

Costa del Sol property sales in Q3 2022
Despite global financial uncertainty and the headwinds of rising mortgage rates, sales continued to soar between July and September. According to the Association of Registrars report for Q3 this year, the Costa del Sol posted the fourth-highest number of sales in Spain.
Some 10,919 properties changed hands in the three months, taking the area to fourth place in the national ranking after Madrid, Barcelona and Alicante. However, in terms of new-build sales, the Costa del Sol rose to the third position on the back of 2,071 sales.
In annual terms, i.e. in the 12 months to September this year, sales totalled 41,898. The figure represents a 39.6% leap compared to the previous 12 months. Resale homes took the lion's share of transactions and saw a 45.5% increase. For their part, sales of new properties leapt by 22.3%.
The bigger picture
Property sales on the Costa del Sol mirror a national trend as the Spanish property market continues to heat up. In the 12 months to September this year, 640,082 properties changed hands in Spain, the highest since mid-2008. The figure translates to an increase of 19.8% in a year.
Resale transactions again accounted for the majority and their figure of 522,737 was the highest since 2006. The 117,345 sales of new property represent the second highest since 2014.
Key takeaway 
Despite many analysts predicting a slowdown in sales in the second half of 2022, Q3 showed no signs of a cooling market.

Costa del Sol property prices in Q3 2022
Spain publishes no official selling price statistics – most of those available are based on valuations or asking prices on online portals. However, different sources provides a helpful overview of the situation. It also shows that the general etrend for prices on the Costa del Sol continues to be on the ascent.
Registrars' Association (based on declared prices in title deeds)
According to the latest report (Q3 2022), the average price on the Costa del Sol rose to €2,380 per square metre. This represents an increase of 11% in 12 months. In quarterly terms, prices rose by 1.7% compared to Q2 2022.
Resale properties saw the biggest price hikes, with an uptick of 13.5% in the year, bringing their average to €2,311 per square metre. New builds experienced a more steady increase (6.6%), and their average price stood at €2,667.
Tinsa (based on valuations)
The company's Q3 report found that prices for Costa del Sol real estate went up by 8% in the year to an average of €1,911 per square metre. In quarterly terms, the increase was 2.5%. Tinsa also calculates that prices are still 25.2% below their 2007 peak and 42.3% higher than their lowest. Tinsa found that the property prices on Costa del Sol had made up the most ground in Spain after Madrid and Barcelona.
Gesvalt (based on valuations)
According to this valuation company, prices rose by 8.3% in the year to Q3 to €2,264 per square metre. This increase takes the Costa del Sol to fifth place in the national rankings of provinces where property costs over €2,000 per square metre.
Fotocasa (based on asking prices)
The property portal calculated the average square metre price at €2,754 in October, the equivalent of a 12.8% annual increase. The figure is the second highest in Spain, indicating that homeowners are taking advantage of the still strong demand.
Costa del Sol prices in H1
Several places on the Costa del Sol surpassed the area's average price increase in October. According to Idealista, many registered double-digit hikes, for example:
Benahavís – prices leapt by 11.1% to €3,969 per square metre.
Estepona – values soared by 18.3% to €2,887 per square metre.
Manilva – prices skyrocketed by 21.7% to €2,095 per square metre.
Marbella – values surged by 17.9% to €4,006 per square metre.
Sotogrande – property prices continued their upward trend and went up by 9.1% to €2,653 per square metre.
Although Tinsa estimates that Costa del Sol property still has 25.2 to grow before it regains its highest price ever (reached in 2007), the valuations company brings this figure down considerably for some locations. Marbella is a case in point, and Tinsa calculates that prices in this resort are just 17.8% away from their maximum.
Key takeaway 
Prices appear to be continuing on their upward trend across the Costa del Sol, with most resorts experiencing double-digit increases.

Costa del Sol new builds in Q3 2022
New-build sales continued to rise during the third quarter of the year. Figures from the Registrars' Association show a 22.3% increase in the year. Prices for new construction have also remained on a clear upward trajectory, with a 6.6% rise in the year to Q3 2022.
Building licence applications have quickened their pace slightly, and according to OMAU Malaga figures, they rose by 39.34% in the first half of this year compared to the same period in 2021. Figures for Marbella (476 licences) were the highest since the early 2010s. Benahavís also registered significant construction activity with 83 new builds, 53% of which were villas.
At the SIMED property exhibition in Malaga in early November, Spain's largest developers showcased their latest projects on the Costa del Sol. All lamented the lack of available land, which is currently curtailing their ability to offer enough supply for demand.
Key takeaway 
The new-build construction continues apace, but not at a level to satisfy demand.

Foreign market on the Costa del Sol
International buyers have traditionally played a major role in Costa del Sol real estate, and Q3 was no exception. However, the figures show that property in the area appears to be more popular than ever.
According to the Association of Registrars, foreign buyers made up 33.95% of the market on the Costa del Sol in Q3 this year. The percentage is the third highest in Spain, after Alicante and Santa Cruz de Tenerife. More significantly, it's 1.19% higher than Q2 and up 6.75% in the year.
Key takeaway 
Foreigners cannot get enough of Costa del Sol property.

Costa del Sol rental market
The Costa del Sol currently has one of the busiest and tightest rental markets in Spain. The return en masse of holidaymakers has shifted the balance back in the favour of holiday lets, with long-term rentals suffering as a result.
The drastic drop in supply, in tandem with unprecedented demand, has set rental rates skyrocketing. At the end of Q3, Gesvalt reported that the average square metre price for a rental property in the area had risen by 17.6%, the highest in Spain. The current average is €12.10 per square metre.
In some parts of the Costa del Sol, the surge in rental rates has been even higher. For instance, in Estepona and Marbella, they soared by 29.8% and 28.6% in the year to October, respectively. Marbella rentals stood at an average of €15.10 per square metre, one of the highest in the country.
In other locations, however, rental rates continued to rise but at a more moderate rate. This was the case in two enclaves in the western Costa del Sol: Sotogrande, where they went up by 7.3% to an average of €9.60, and in Manilva, with an 11.9% and an average of €8 per square metre, almost half the rate in Marbella.
Key takeaway 
The Costa del Sol long-term rental market continues to suffer from a lack of supply and as a result, rental rates continue to surge.
The market for the remainder of 2022 and beyond
The Spanish property market currently faces several headwinds at international and domestic levels. On the foreign front, the war in Ukraine and rising interest rates continue to exert pressure on household income, particularly in the form of high inflation and energy prices. On the home front, supply still lags behind demand as investors show no signs of turning their backs on Spanish property.
These factors, in place since the middle of the year, should, in theory, be putting the brakes on sales and prices. However, the statistics for Q3 contradict this supposition. It remains to be seen if the headwinds will slow things down in Q4.
Meanwhile, the Costa del Sol continues to attract tourists in droves – Malaga Airport welcomed over 7 million passengers between January and September, just 9.7% down on the same period in 2019 – and the foreign buyers' share of the market has risen. In this niche, at least, the market looks set for another busy quarter.
Registradores https://www.registradores.org/documents/33383/1181487/ERI_2022_3T.pdf/249793ac-014c-4d8c-d098-da8beeac8c36?t=1668065997907
Ministry stats: https://apps.fomento.gob.es/BoletinOnline2/?nivel=2&orden=34000000 (sales)
https://apps.fomento.gob.es/BoletinOnline2/?nivel=2&orden=35000000 (prices)
INE August stats https://www.ine.es/daco/daco42/etdp/etdp0822.pdf
Tinsa Q3 https://www.tinsa.es/blog/tasaciones/tendencia-alcista-tercer-trimestre/
OMAU https://static.omau-malaga.com/omau/subidas/archivos/5/0/arc_8705.pdf
SIMED https://www.malagahoy.es/malaga/Promotoras-lamentan-oferta-vivienda-Malaga-potencial_0_1737428090.html
Tourist stats https://www.costadelsolmalaga.org/es/5773/informes (boletin coyuntura septiembre 2022)
Get in touch with us with your requirements and we promise to find the home that will move you to a new life in Spain!