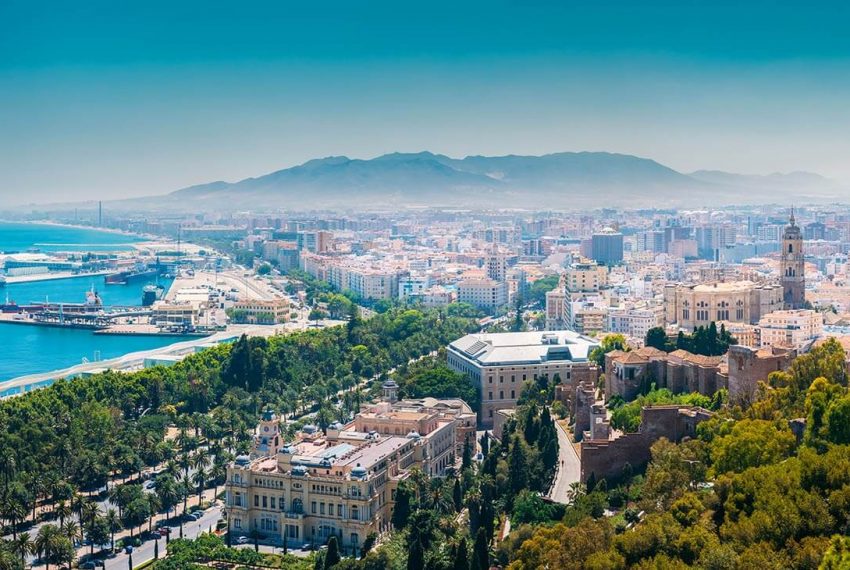 What to expect in 2023 from the Spanish Property market
Despite the prevailing headwinds of the Ukraine war and rampant inflation, the Spanish property market delivered one of its best performances ever in 2022. Sales rose to levels not seen since 2007, and prices saw consistent upticks throughout the year. Even the sudden introduction of higher mortgage rates failed to dampen enthusiasm for real estate in Spain.
However, by the end of December, the picture was starting to look more lacklustre. Both sales and prices appeared to cool slightly. Nevertheless, neither transactions nor values fell by as much as many experts had predicted in the autumn. As a result, the Spanish property market completed 2022 on solid foundations.
Enter 2023, where we find ourselves in similar macroeconomic circumstances. The Ukraine war continues to rage, interest rates don't appear to be coming back down again any time soon, and the rising cost of living is still eating away at household budgets. At national level, Spain faces a busy political year with local and national elections both on the agenda.
What then does this scenario hold for Spanish real estate? To answer that question, we look at the Spanish economy and projected interest rates and round up predictions for different aspects of the property market.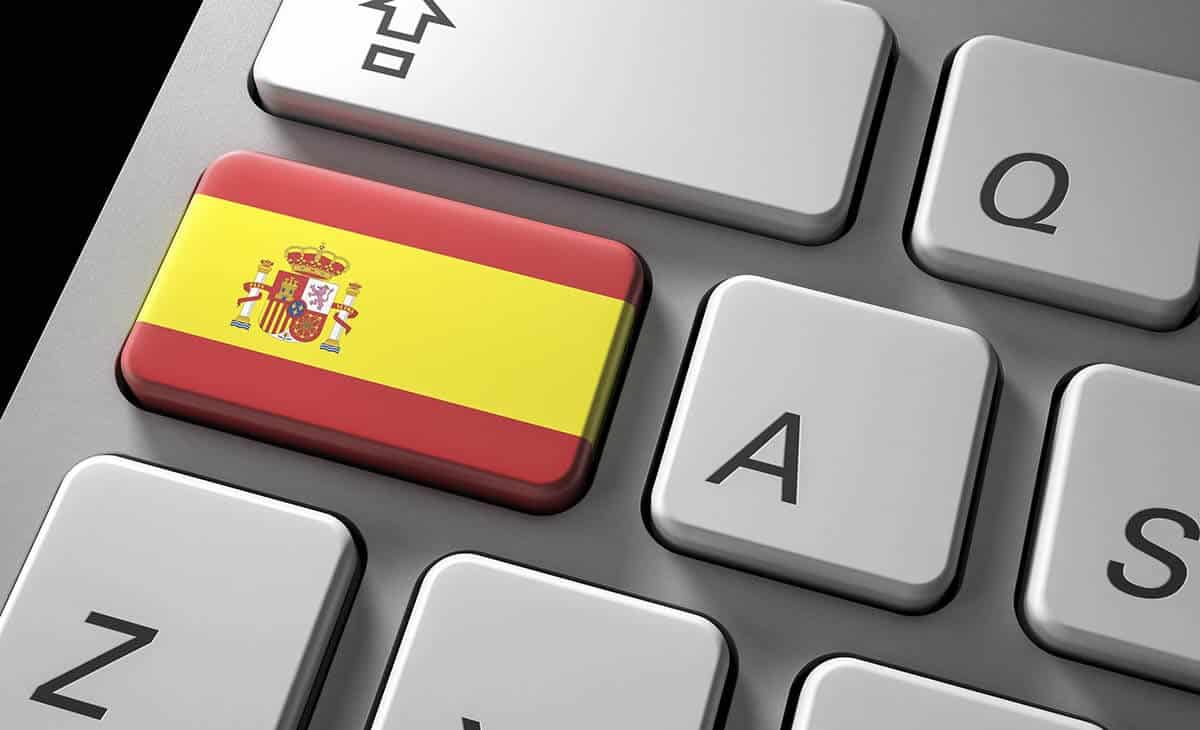 The Spanish economy in 2023
Despite experiencing one of the worst contractions in the world in 2020, the Spanish economy has since made a remarkable recovery. It has grown more than its European counterparts, contained inflation and welcomed tourism back to almost pre-pandemic figures.
GDP growth
Figures for 2022 reveal that GDP grew by 5.5% compared to 2021. For 2023, the Bank of Spain forecasts 1.3% GDP growth, with a prediction of 2.7% for 2024. These figures are 0.8% and 0.9% higher, respectively, than the increase expected in the Eurozone.

Inflation
Inflation ended 2022 at 5.7%, having peaked at 10.8% in July. The rise in living costs is expected to hover around 4.9% this year, 1.4% below the Eurozone. Underlying inflation could, however, be higher.

Tourism
Tourism was one of the mainstays of the Spanish economy in 2022 when Spain welcomed 80.4 million air passengers, the equivalent of 85% of those who visited in 2019. Its contribution to the economy was 1.4% higher than in 2019 and 61% of GDP growth in 2022.
Analysts forecast a similarly buoyant year for tourism in 2023 and expect the sector to contribute 12.2% of the country's GDP. The figure will be slightly below 2019 when it reached a record 12.6%.
Euribor interest rates in 2023
No predictions for the Spanish property market in 2023 would be complete without a look at how interest rates will perform this year. 2022 will go down as something of a rollercoaster year for the Euribor, which jumped from negative territory in January to finish the year at 3.495%.
2023 has begun with a further hike, and the European Central Bank shows no sign of giving mortgage holders any slack. Indeed, at its December meeting, the ECB announced that "interest rates would still have to rise significantly at a steady pace".
As a result, financial analysts and banks expect the Euribor to end the year at between 3.5 and 4%, with a peak likely in the early summer.

Projected property sales in 2023
2022 registered almost record sales figures. Over 650,000 properties changed hands in Spain last year, the highest since 2007 and almost 100,000 more than in 2021 and 2020. However, the sales rate slowed towards the end of the year as the market adjusted to higher interest rates.
Few analysts expect similar transaction figures in 2023. Not least because of the lack of supply – new-build construction continues to lag behind demand and there simply aren't enough resale properties on the market to keep up. More expensive loans will also dampen sales.
Consequently, experts predict around 557,000 transactions in residential property this year. The figure might be 14% lower than in 2022 but it still indicates a busy market despite the shortage of supply and rising Euribor.
Spanish property prices in 2023
On the back of driving demand, Spanish property prices rose throughout 2022. They ended the year with an 8.8% uptick, slightly ahead of inflation. The average figure hides regional variations and some parts of Spain saw considerably bigger hikes.
The Costa del Sol is one example. A Fotocasa report for 2022 revealed that values in this part of Spain rose by 12.4% last year. For its part, Idealista found that Costa del Sol real estate prices went up by 13.5%, the highest in Spain.
Since demand shows no sign of going away, experts concur that prices in 2023 will probably continue to rise. However, a slower market with fewer transactions will ensure lower price increases. The consensus points to between 1 and 2% as a national average.
However, prices for new builds will follow a slightly different trajectory. The rising cost of construction materials will continue, albeit at a slower rate and this uptick will inevitably be reflected in prices for new homes.
Investor appetite for Spanish property in 2023
Real estate emerged as a safe haven during the pandemic. Furthermore, bricks and mortar continue to represent a solid investment vehicle after turbulent times for the world's stock markets.
Spanish property is a perennial favourite among foreign investors and 2022 was a particularly busy year. According to Colliers, residential real estate investment totalled €2.323 million between Q1 and Q3 last year. The figure is almost 60% higher than in the same period in 2021.
On the Costa del Sol, foreigners make up a sizeable share of the market. In Q3 2022 (latest figures available), their purchases represented 33.95% of the market, the third highest in Spain and more significantly, 17.3% higher than in 2018. Foreigners in this part of southern Spain buy 34% of new builds.
Given that the Costa del Sol continues to offer year-round sunshine, excellent flight connections and world-class amenities, we see no reason for demand among foreigners to diminish. They tend to buy in cash as an investment or second home and, as a result, their transactions are largely unaffected by rises in mortgage rates.

Digital nomad visa
Spain introduced a new visa in 2023 to attract high-earning talent to the country. The visa allows remote employees and freelancers to live and work in Spain while paying a discounted income tax rate on income up to €600,000.
The Costas and islands expect to receive the biggest influx of digital nomads, making the most of the new visa. Their need for housing, to buy or rent, will add to the demand for high-end property in these areas.
The new-build market in Spain in 2023
Unlike the last property cycle when sales of new homes dominated the market, the current scenario is the complete opposite. Resale properties currently take the lion's share of transactions, reflecting the constrained nature of the new-build market.
However, demand for new homes remains high and well ahead of supply. As a result, residential construction can look forward to another year of consolidation in 2023. According to the Spanish Developers Association (APCE), pre-sales account for at least 93% of new development projects in 2023 and almost 40% of those planned for 2024.

Rental properties in Spain in 2023
Monthly rental rates soared in 2022, with many parts of the country such as Marbella seeing double-digit hikes. Demand reached unprecedented levels, pushing prices up even further, particularly in areas where long-term rentals compete with holiday lets.
2023 has started in a similar vein. An Idealista report revealed that rental rates rose by 1.5% in January to reach an average of €11.60 per square metre. This is the highest figure on record and translates to a 9.1% increase in 12 months.
The rise was more pronounced in many parts of Spain, where rentals have soared since mid-2021. For example, they skyrocketed by 21.5% on the Costa del Sol where there were pockets of even higher upticks such as Estepona with a surge of 34.6%.
Demand for rental properties continues unabated – many analysts believe that the growth in demand is unstoppable. As a result, we believe rental rates will rise still further this year.
Final words
In a nutshell, the Spanish property market faces a year of moving down a gear, particularly in sales. Prices too will start a slower growth curve, although sustained demand should ensure that neither metric experiences a drop.
Domestic demand may see a slight drop as Spanish households feel the pinch of more expensive mortgage payments. However, international buyers will continue their love affair with homes on Spain's costas and the bullish figures for the economy should ensure that investors remain upbeat about residential property.
Get in touch with us and we promise to find the home that will move you to a new life in Spain!
Research source:
GDP 2022 https://www.ine.es/daco/daco42/daco4214/cntr0422a.pdf
Tourism in 2022 https://elpais.com/economia/2023-01-17/el-turismo-supuso-el-61-del-crecimiento-de-la-economia-espanola-en-2022-segun-exceltur.html and https://elpais.com/economia/2023-01-18/espana-recibio-mas-de-80-millones-de-pasajeros-internacionales-en-2022.html
Tourism predictions for 2023 https://www.larazon.es/economia/20230117/rpcg6dmyg5hibkcezmzirz7iga.html
ECB December meeting https://www.ecb.europa.eu/press/accounts/2023/html/ecb.mg230119~e522ad4e37.en.html
Colliers report https://infocolliers.com/research/2022/Colliers-Informe-Residencial-2022.pdf
OMAU report on new build market on Costa del Sol Q4 2022 https://static.omau-malaga.com/omau/subidas/archivos/3/2/arc_8723.pdf
Fotocasa report https://www.laopiniondemalaga.es/malaga/2023/01/17/vivienda-segunda-mano-malaga-toca-maximos-historicos-81286565.html
Idealista report https://www.idealista.com/news/inmobiliario/vivienda/2022/12/28/802844-el-precio-de-la-vivienda-usada-sube-un-5-en-2022-asi-esta-en-tu-ciudad
Idealista rental rates January 2023 https://www.idealista.com/sala-de-prensa/informes-precio-vivienda/alquiler/andalucia/malaga-provincia/estepona/