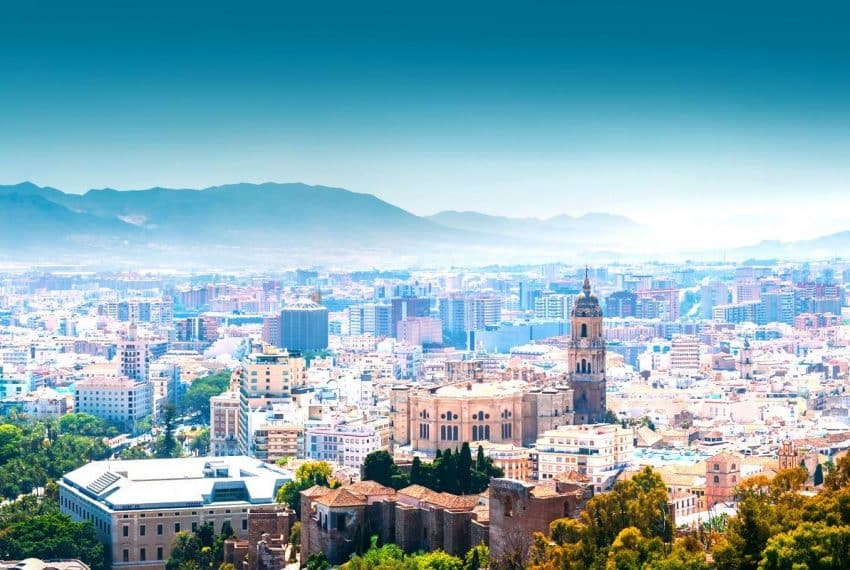 The Costa del Sol's recent property boom and what's coming next
Ask any estate agent on the Costa del Sol (including us!) for their take on the market over the last few months, and their answer will probably include the words' busy', 'frenzied' and maybe even 'crazy'. In 2021, the area saw its busiest year for sales since the crisis and prices continued their steady upward trend. But what's behind the Costa del Sol's recent property boom? And more importantly for the potential buyer, what's in store next?
In this article, we look at the last year in real estate on the Costa del Sol. Specifically, we examine the latest facts and figures and offer the reasons for their buoyancy. We then get out the crystal ball and try to ascertain what's on the horizon.
The backstory to the recent property boom on the Costa del Sol
Before we jump into the future, let's take a snapshot of the market over the last year and a quarter with some statistics. A close look at these will explain what we mean by 'property boom'.
Sales in 2021 and Q1 2022
Costa del Sol generally: by the end of 2021, sales of all properties on the Costa del Sol had skyrocketed by 42.2%, the fifth highest in the country. New-build transactions soared by 41.4% and the area registered the second-highest sales of new homes in Spain. In January this year, over 3,800 properties changed hands on the Costa del Sol, by far the highest in Andalusia.
Did you know? In 2021, 91 properties were sold on the Costa del Sol every day.
Specific locations: When we focus on transactions in specific locations on the Costa del Sol, an even more precise idea of 'boom' emerges. For example, sales in Marbella last year were 80.4% higher than in 2020. Those in Estepona increased by 24.7%, while in Sotogrande, they rose by 74.6%.
However, given the pandemic, it's more helpful to compare figures to 2019, the last full year unaffected by Covid. In Marbella and Estepona property sales increased by 25.9% and 35%, respectively. In Sotogrande, the uptick was considerably higher, with 62.2% more transactions in 2021 than in 2019.
Mortgage figures: A look at mortgage figures also gives a good idea of the busy market. According to the Spanish Institute of Statistics, in 2021, Malaga province posted the highest value of loans since the last financial crisis in 2008. 2022 started in a similar vein with a total mortgage value over €400 million, 76% higher than 2021 and (again, more significantly) 12% higher than 2019.
Prices in 2021 and Q1 2022
Busy sales usually translate to price rises and Costa del Sol property values crept up last year. According to official figures from the Registrars Association, house prices went up by 6% compared to 2020. However, this statistic hides considerable variations such as the 13.6% uptick in prices for new builds.
In Q1 this year, localities on the Costa del Sol dominated the rankings for the most expensive property in Spain, occupying 7 out of the 25 places. According to Idealista, Benahavis had the priciest homes in the country, with an average cost of over €1.6 million. In second and third places (and considerably behind) were Calvià in Mallorca and Marbella. Sotogrande property was Spain's fourth most expensive. Other Costa del Sol localities in the top 25 were Estepona, Mijas, Alhaurín de la Torre and Rincón de la Victoria.
For its part, Tinsa reported that prices in Malaga province rose by 7.6% in Q1 this year to reach an average of €1,839.
Demand in 2022
Another feature of the recent Costa del Sol property market boom lies in the strong demand. According to statistics from Idealista, February this year was a hectic month.For example, one fifth of homes on the market sold in less than a week, while 16% took up to a month to sell. A further fifth changed hands within three months, meaning that well over half the listings changed hands in a quarter.
Why has the Costa del Sol had a recent property boom?
As these facts and figures clearly show, the market has been in something of a whirlwind over the last 15 months. At The Property Agent, we attribute this boom to four main reasons:
Pent-up demand
Shifts in lifestyle
Changes in priorities
Low interest rates
Pent-up demand
Weeks of lockdown and months of strict travel regulations inevitably curtailed property markets the world over. The Costa del Sol was no exception, as the sales figures for 2020 showed. However, once borders opened again and countries relaxed Covid requirements, buyers flocked back to the area. Hence, the sharp rise in transactions last year.
Shifts in lifestyle
The pandemic forced us to work and school from home. It kept us confined to our private spaces and raised our awareness of our homes. As a result, we want larger properties with designated areas for offices and schooling, and bigger outside areas. As well as bigger, we also want to live in better quality surroundings. Hence, the demand for new builds on the Costa del Sol.
Changes in priorities
Along with a shift in how we live, we also rethought what we want in life. For many Northern Europeans, the answer was sunshine and warmth in a place with good connections and where working from home is easy. The Costa del Sol ticked all those boxes and some. Hence, the increase in sales to foreigners.
Low interest rates
2021 saw the Euribor, the benchmark for mortgages from Spanish banks, stay below zero. As a result, loans continued to be cheap and increasing numbers of buyers took advantage of preferential fixed rates. Hence, the record figures for mortgage lending on the Costa del Sol.
At the same time, low interest kept investors' appetites for savings and bonds at rock-bottom lows. Property, on the other hand, provided a very tasty alternative. Hence, the increase in sales and co-living and build-to-rent options of Costa del Sol real estate to private investors, funds and REITs.
What's coming next?
And now we arrive at the biggie: what's on the horizon for the Costa del Sol property market? If we've learnt anything over the last two years, it's that life has become more unpredictable than ever. For example, just when we thought we were moving into smoother Covid waters, Russia invaded Ukraine, plunging the world into yet more uncertainty.
Spanish economy
Its pillars were not the most stable before the pandemic and many sectors of the economy had yet to fully recover from the 2008 crisis and property market crash. These pillars have wobbled a lot during the pandemic – Spain registered one of the world's biggest drops in GDP in 2020 – and inflation rose considerably in the second half of 2021 on the back of energy price hikes.
The events in Ukraine have only exacerbated the underlying problems in the Spanish economy. And inflation almost reached double figures in March. Geopolitics look set to remain shaky over the next few months, although Spain does have the lifeline of the multi-billion-euro Next Generation funds.
Bottom line for the Costa del Sol property market? Russians make up a tiny percentage among foreign buyers, although they tend to make big-ticket purchases. Therefore, their absence could be felt at the higher echelons of the market.
Uncertainty is not generally good for any financial sector, but the Costa del Sol has the advantage of solid foundations and geographical distance from Eastern Europe. These factors will reinforce the area's appeal to foreign buyers looking for a safe haven to live and/or invest in.
Savings to spend
Not being able to travel for so many months has led to increased household savings, particularly among wealthier demographic groups. Accumulated cash is least well-off in the bank while bricks and mortar offer a profitable option as well as a home to live in.
Bottom line for the Costa del Sol property market? Pent-up savings among discerning sectors of the population should continue to flow into resorts like Marbella and Sotogrande, with new-build properties among the most sought-after.
Interest rates
In the general climate of uncertainty and rising prices, the Euribor has been slowly inching its way into positive territory. In April, it went above zero for the first time in six years and analysts expect positive interest rates to be the norm in the near future.
Bottom line for the Costa del Sol property market? The latest interest rate rises have two consequences for buyers. First, those requiring a mortgage loan will be in a rush to secure a favourable fixed rate (banks are already increasing theirs), so sales should continue buoyant. Then, investors will continue to prefer property over bonds for at least as long as rates stay well below inflation.
Final thoughts
While the current economic and geopolitical conditions make predicting anything a challenge, the Costa del Sol remains a consolidated market for property and a firm favourite among second-home buyers (Spanish and foreign) and relocators (particularly foreign). Along with sales levels well above those registered pre-pandemic, the province of Malaga saw one of the highest population gains in Spain last year.
Both factors lead us to believe that 2022 will continue to be busy, albeit at a less frantic rate. As a result, prices will stay on their upward cycle – those for new builds may experience particular spikes as construction costs continue to rise.
Research sources:
Ministry of Housing stats available on this page https://apps.fomento.gob.es/BoletinOnline2/?nivel=2&orden=34000000
INE https://www.ine.es/daco/daco42/etdp/etdp1221.pdf
Tinsa https://www.tinsa.es/servicio-de-estudios/imie/mercados-locales/tinsa-imie-mercados-locales-1-trimestre-2022/
Idealista https://www.idealista.com/news/inmobiliario/vivienda/2022/04/26/796129-las-100-localidades-mas-caras-y-demandadas-para-comprar-y-alquilar-en-lo-que-va-de
Idealista sales in February https://www.idealista.com/news/inmobiliario/vivienda/2022/03/15/795431-ventas-expres-en-febrero-el-15-de-las-casas-se-vendieron-en-menos-de-siete-dias