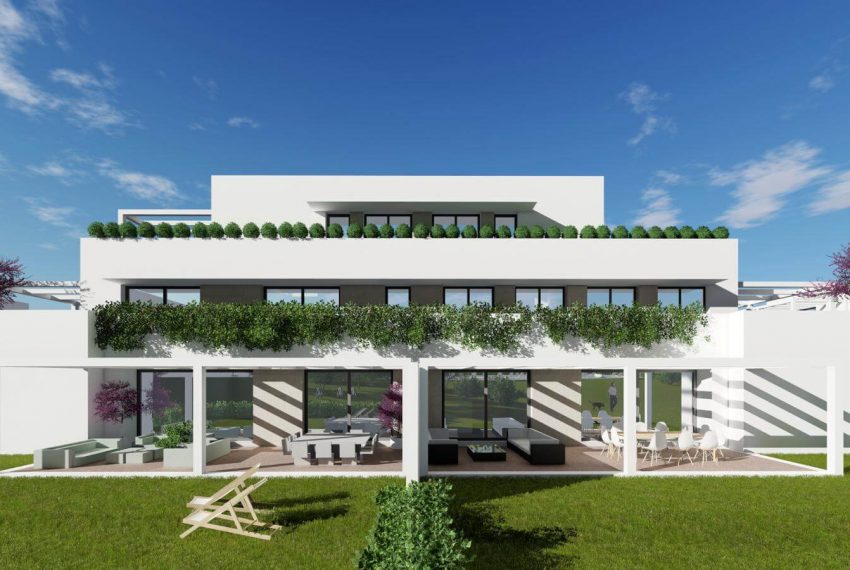 Senda Chica | Affordable Luxury in Sotogrande
Sotogrande is experiencing a great growth and development in the real estate area. New developments are springing out, but only a few ticks all the boxes. It is the case of Senda Chica, an innovative project at the entrance of La Reserva Club, in Sotogrande Alto.
This high-end residential complex with only 102 large homes, is nestled in a unique oak tree forest, very close to the Sotogrande International School, just five minutes' drive from the beach, and it is surrounded by four prime golf courses: Valderrama, La Reserva, La Cañada, and Almenara. Besides, La Reseva's Golf Clubhouse and The Beach Resort, with its exclusive private beach and sport lagoon, are at only a pleasant walk distance.
At a time when the market sets a peak season rental prices for apartments in Sotogrande at between 8.000€ to 10.000€, discovering Senda Chica at such convenient location is a must-take-opportunity.
Senda Chica offers a selection of four bedrooms apartments and penthouses of around 200sqm, plus extensive terraces, with spacious and bright rooms. There are three different types of homes in each block, all of them enhancing privacy and space: Garden Houses, Roof Houses, and Penthouses. They all enjoy a unique, practical, and attractive design.
With prices starting at 398.000€ Senda Chica stands out as the best investment in Sotogrande.
If you would like to find out more about this development in Sotogrande, please contact me now.