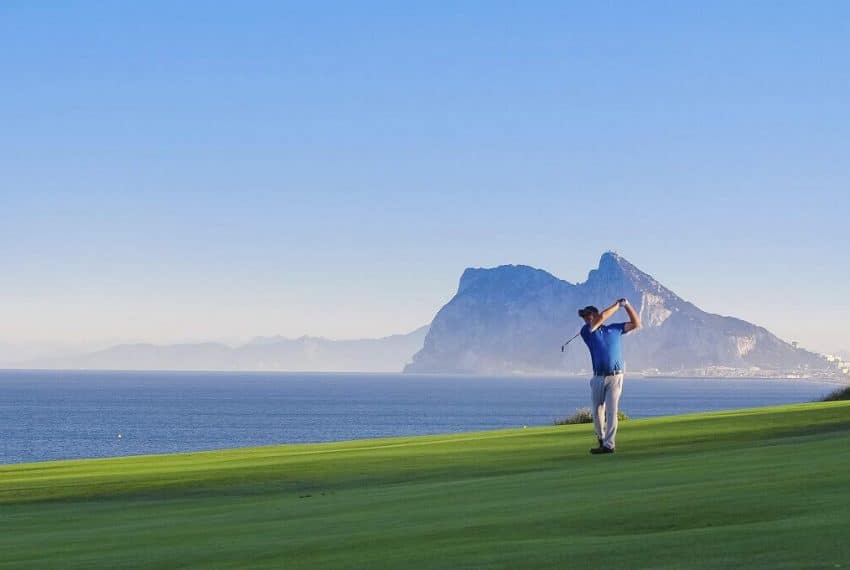 Property on the Costa del Sol
The Costa del Sol stands out like a magnificent beacon on Spain's Southern coast. The 'Coast of the sun' is 185km of pure Mediterranean joy and has been attracting foreign home buyers for decades.
It stretches from Nerja all the way to Gibraltar, including the upmarket towns of Marbella, and Puerto Banús, plus the more down to earth town of Estepona, not forgetting the super exclusive area of Sotogrande.
With its combination of near-perfect weather, golden sandy beaches, stunning marinas, stylish nightlife, and international cuisine it's easy to see why real estate on the Costa del Sol is always a popular topic of discussion especially with expatriates looking to settle in Spain.
The Costa del Sol averages around 300 sunny days each year! Its all-year-round good weather and mild winters offer a lifestyle many people yearn for. You can play in some of the best golf courses in Europe such as Valderrama in Sotogrande or enjoy luxurious parties in the many famous beach clubs of Marbella and Estepona.
Real estate dreams come true on the Costa del Sol
If you're looking to make your real estate dreams come true, consider heading to Costa del Sol! This beautiful coastal area of Spain has stunning real estate listings that will leave you astonished. Whether you're looking for a luxurious penthouse or a more affordable apartment close to the beach, you can surely find a real estate listing that speaks right to you on the Costa del Sol.
Owning a property on the Costa del Sol means relaxing on sun-drenched beaches, dining in fine restaurants, shopping in exclusive boutiques, and practicing a wide range of outdoor sports. You are able to live the life many people can only dream of.
Whether you are looking for an apartment on a golf course or a charming villa in a private development, the Costa Del Sol has it all. When it's time for your real estate journey to begin, look no further than Costa del Sol real estate listings – guaranteed to please even the pickiest of house hunters!
We have a great and exclusive selection of properties in key areas and locations on the Costa del Sol including Estepona and Marbella.
The coast can be divided into three main areas; the western, eastern and central parts. The eastern area is the most popular with lots of luxurious property and urbanizations of apartments and townhouses. The central part is the most developed with its luxury villas and apartments, and affordable properties. The western part is much less known which means a quiet and laid-back environment. One thing is for sure though, all the three parts provide you with unbeatable opportunities for wise property investments.
There are stunning properties for sale in Costa del Sol. Whether you are looking for a stylish property to retire in, a second home by the sea or a private luxury villa, Southern Spain will not disappoint you.
Take Sotogrande for example, property styles vary from traditional Andalusian to mid-century modern and then, of course, super high-end contemporary homes.
If you want to buy property on the Costa del Sol take a look at some of the luxury villas and exclusive apartments we have for sale. You will find some exceptional properties here.