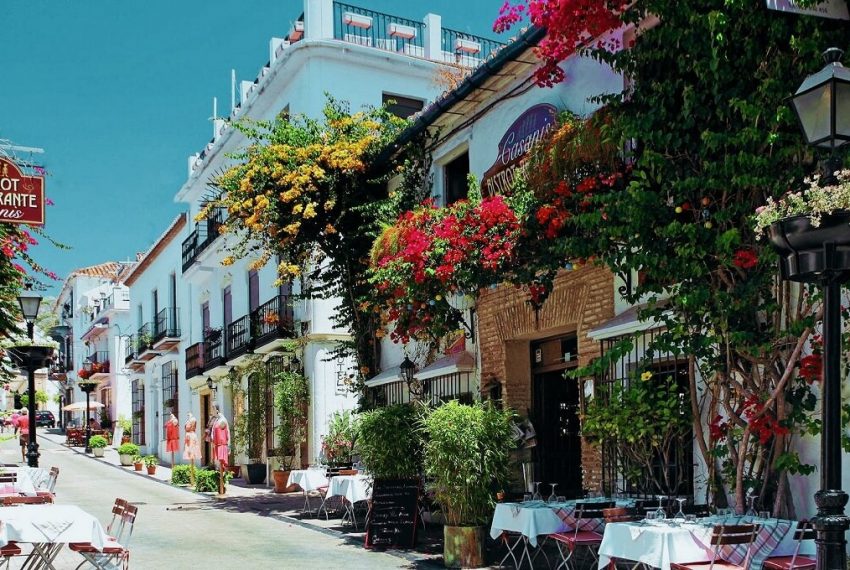 Costa del Sol lifestyle
The Costa del Sol is the jewel of Southern Spain. Whether it's your next vacation destination or you're planning to become a resident, it's one of those few places on earth that you purpose to visit for a short stay, but end up staying there for a lifetime!
The astounding coastal beauty, wide range of outdoor activities, buzzing nightlife, awesome climate and invigorating lifestyle are just a few reasons why most people would buy a home on Costa del Sol.
There has been a great deal of investment interest in recent years, with Marbella and Estepona being the hot spots for aspiring home owners. While Marbella and Puerto Banus remain very much the upmarket areas, in recent times Estepona has made great leaps from a small charming seaside town to an attractive, and vibrant tourist hub
With many miles of breath-taking beaches, the laid-back Spanish lifestyle also attracts a fair number of retirees who also enjoy the many golf courses that the area has to offer and of course the amazing old town.
Estepona
Estepona is located close to Sierra Bermeja Mountains and to the west of Marbella. Though it has an old fashioned Spanish feel, in the recent years the town has been revitalised with new and modern developments such as the luxurious The Edge located right on the beach and others closer to the town centre such as South Bay Las Mesas or Residencial Sunset Plazamar.
Nicknamed "The Garden of the Costa del Sol", Estepona offers a relaxed yet dynamic lifestyle and ideally located as a center to other cities like Marbella and Tarifa. It's a charming destination and most people who have visited mostly have an urge to return. It's, therefore, no surprise that the people who have discovered Estepona decide to buy a second home here.
Sotogrande
With stylish villas and apartments surrounded by amazing facilities with the finest sports amenities, Sotogrande has matured over time to be one of the most desirable addresses in the Europe. The reputation of this exclusive resort has over time been built on two twin pillars: polo and golf.
The Golf courses in Sotogrande are spectacular and of the highest quality including Spain's most famous club – Valderrama which hosted the 1997 Ryder cup.
Santa Maria polo club is amongst the most classy and famous in the sport and the club is recognized as one of the best in Europe
The developers of Sotogrande have always put great effort in respecting nature, building low-density villas as well as apartment complexes so visitors can enjoy woodlands and rolling green fields. This makes it one of the perfect locations to buy a home on Costa del Sol.
Casares
Apart from panoramic views from this dramatic mountainside 'pueblo blanco', cobbled squares and winding streets that bring the visitors back to an authentic Spanish lifestyle, Casares delicious gastronomy is also quite famous. If luxury culinary is what you fancy then this town is exactly what you need.
You can buy a home in Casares Costa area in one of the new modern developments such us Casares Homes or Royal Casares and forever enjoy delicious and tasty flavours of the fusion between Mediterranean and Japanese food from an award winning restaurant Kabuki Raw in Finca Cortesin Golf Resort.
If you're looking for a holiday home or permanent residence on the Costa del Sol, there is a great choice for you. Contact me and I will be delighted to help you find your new home in Spain.