What's hot and what's not in Costa del Sol real estate in 2021?
Despite rock-bottom tourism figures, Brexit and the pandemic, 2020 was a far better year for Costa del Sol real estate than many analysts expected. And with the start of vaccine programmes in many of the Costa's key markets for buyers, 2021 has got off to a good start for property. Industry experts expect to see a surge in demand from June onwards once international travel starts to open up.
Update: Read our latest outlook for the Costa del Sol real estate market in 2022
But what can we expect to see specifically in the Costa del Sol property market this year? Who will be buying and where? What sort of homes will be in vogue in 2021? And what can we expect generally from property this year? Read on for our report on what's hot and what's not in Costa del Sol real estate this year.

A bit of background
But before we turn our attention to 2021, it's worth having a quick look back at the market last year. While it's true that sales dropped by 22%, they picked up towards the end of 2020. In Q4, the Costa del Sol registered the second busiest sales per 1,000 inhabitants in Spain after the Costa Blanca. And new-build sales increased by 8% in 2020.
Prices remained static for new-build properties and dropped between 5 to 10% for resale homes. However, those at the higher end of the market (€800,000+) maintained their value. Marbella reemerged as a luxury hotspot in 2020 with the focus firmly on the Benahavis-Estepona-Marbella 'Golden Triangle'.

Who's buying Costa del Sol real estate?
Since its crowning as the 'California of Europe' in the mid-60s, the Costa del Sol has attracted thousands of Northern Europeans as visitors and second-home owners. Over half a century later, these nationalities continue to make up the bulk of foreign buyers. Even in 2020 when travel was severely restricted, over 28% of sales on the Costa del Sol were to foreigners.
The latest annual statistics (2019) show that among foreigners, the British were by far the majority – they represented 24% of the total in Andalusia. The second-largest nationality was Swedish with 14%. Quarterly statistics for 2020 mirror this trend.
We expect more of the same in 2021. British buyers will remain the largest group despite the introduction of the 90-day stay limit after Brexit. For them, the Costa del Sol now has an unexpected edge – unlike the Costa de la Luz, southern Costa Blanca and the islands, there's no need for permission from the military to buy. https://www.spanishpropertyinsight.com/2021/01/29/post-brexit-british-buyers-military-permits/
Joining British buyers will be Scandinavians, Dutch, Belgians and Germans, all of whom will continue to favour the warm climate, excellent flight connections and security offered on the Costa del Sol. As has been the case for the last 20 years, their presence will be, as Tinsa observed, "more obvious as the market becomes more exclusive".

What sort of real estate will be hot in 2021?
The pandemic brought with it some fundamental shifts in housing trends worldwide. These have emerged on the Costa del Sol and will continue to stake their claim during 2021. In tandem with them will be a surge in demand for second homes, new-build properties on the Costa del Sol available immediately and a continued uptick in rental investment.
New trends in homes on the Costa del Sol
Life in lockdown changed how many of us regarded our home. Mobility restrictions meant that if we already had a private outdoor space, we valued it more than ever. And if we didn't, we added one to our must-have list. Indoors, we found we needed extra space for working from home and schooling. Plus, more room for everyone without getting on top of each other.
See more: Read about the best areas to live in the Costa del Sol
In short, quality of life at home. And as a result, villas with private gardens or spacious apartments with generous communal areas became highly sought-after. Sales of properties on the Costa del Sol priced over €1 million rose by 15% between July and October last year. And this trend is likely to continue well into 2021.
Rebirth of second homes
For many Northern Europeans, the pandemic has meant months stuck at home in the rain and dark. Unsurprisingly in these circumstances, the draw of the drier, warmer and brighter Costa del Sol has been stronger than ever. Plus Covid-19 has shown that remote working is not only possible but desirable.
As a result, analysts are pointing to a strong increase in demand for second homes in the sun. Particularly on the Costa del Sol, a destination perceived as secure, easy to get to and offering excellent digital connectivity. We expect a surge in sales as international travel becomes possible.
New builds ready now
In their Spain Real Estate Market Outlook 2021, CBRE reported that one of the "most striking consequences of covid-19" was "heightened demand for new-build housing with immediate availability". Buyers were reportedly not prepared to wait 12-18 months for construction to finish.
CBRE expects demand for immediately (or imminently) available properties to remain strong in 2021. The Costa del Sol currently has a buoyant new-build sector focused on the western end in Sotogrande, Manilva and Estepona, and in the central area, in Mijas Costa and Malaga city. High demand for this property could lead to price rises in areas "most hard-pressed for supply" says CBRE.
Rental investment
Industry statistics revealed a significant increase in buy-to-let (BTL) and build-to-rent (BLR) investment on the Costa del Sol during 2020. The area's growing population, the rise in digital nomads and the lack of affordability have pushed rentals to the forefront.
A report by JJL found that 24% of homes in Spain were rentals https://www.jll.es/content/dam/jll-com/documents/pdf/research/JLL%20ES_Informe_MULTIFAMILY.pdf and expects this to rise exponentially over the next few years. CBRE has similar predictions and forecasts it will exceed 27% in five years. The same report found that the Costa del Sol has the fourth-highest rental rates in Spain after Madrid, Barcelona and Palma de Mallorca.
Investment in BTR in Spain saw an uptick of 22% in 2020 and the Costa del Sol is one of the areas marked for expansion of this niche sector. Analysts believe that while funds will be increasingly drawn to large-scale BTR, individual investors will favour BTL opportunities in key areas of the Costa del Sol.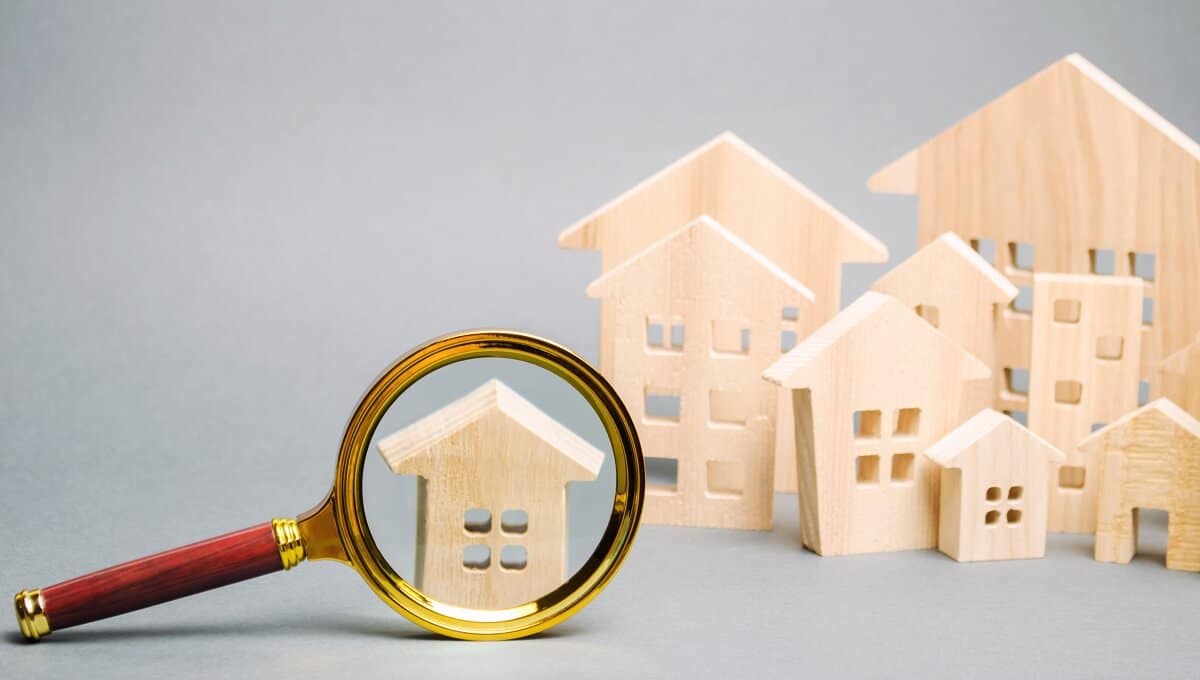 Where are they buying Costa del Sol real estate?
In keeping with the trends listed above, we expect the following hotspots on the Costa del Sol this year:
Western Costa del Sol
Space ranks as a priority in buyers' wish lists so the lesser populated parts of the Costa del Sol will take centre stage this year. Among them will be Manilva, an area whose population has increased significantly over the last few years but that still offers the lowest build-density on the coast. Casares and Sotogrande can also expect to see strong interest as both offer wide-open spaces in pristine countryside.
New developments between Sotogrande and Estepona's property market will also experience strong demand, particularly as the vast majority offer generously sized homes with private gardens and/or large communal areas. Plots of land in this part of the Costa del Sol will also emerge on many buyers' radars.
Benahavis-Estepona-Marbella perennial gold
Many buyers will be drawn to the so-called 'Golden Triangle' this year. Properties with a price tag of over €5 million are expected to be particularly popular in Marbella. According to council figures, revenue from the tax on construction will increase by 13% this year, mostly from high-end new builds.

2021 in a nutshell
As we well know from our experience in 2020, the future is far from predictable. However, there are certain underlying trends that should mark the course for Costa del Sol real estate this year.
Gradual recovery in prices
The new year got off to a good start for property on the Costa del Sol. In February, Tinsa reported that square metre prices on the Mediterranean coast generally rose by 2.3% in the year. https://www.tinsa.es/servicio-de-estudios/imie/general/tinsa-imie-febrero-2021/ According to asking prices on the Idealista online platform, the increase was 3.4% on the Costa del Sol generally, 6.8% in Estepona and 3.3% in Marbella.
General consensus points to a rebound in resale prices throughout the year, although some sectors (small properties with little exterior space in built-up areas) may continue to see decreases of between 5 and 10%. New-build prices, however, are expected to maintain their value or increase in areas with short supply.
A gradual rise in sales
Mobility restrictions have led to pent-up demand among the Costa del Sol's most discerning market: foreign buyers. Once travel is open again, sales should gradually rise – many analysts point to this happening from mid-Q2.
Big interest from foreign funds
One thing is for sure, the Costa del Sol will continue to attract international investors. According to Cushman & Wakefield https://www.cushmanwakefield.com/es-es/spain/news/2020/12/mercado-de-inversion-cierre-2020-y-previsiones-2021, foreign funds have already earmarked €9,200 million for property investment in Spain in 2021, 18% more than 2019. Around 20% of this is destined for the residential sector.
On the Costa del Sol, the investment will continue to focus on high-end new builds. 40% of the area's largest developers including Neinor Homes and Via Celere have REIT capital backing. Construction is concentrated on the west end of the Costa del Sol and on luxury second homes for the residential tourism market.
Final words
Of course, much will depend on the success of vaccine programmes and how quickly international travel returns, but we expect a good year for Costa del Sol real estate generally. The area has compelling attractions, impossible to resist for Northern Europeans despite outside factors. At The Property Agent, we're looking forward to a strong 2021 for property.