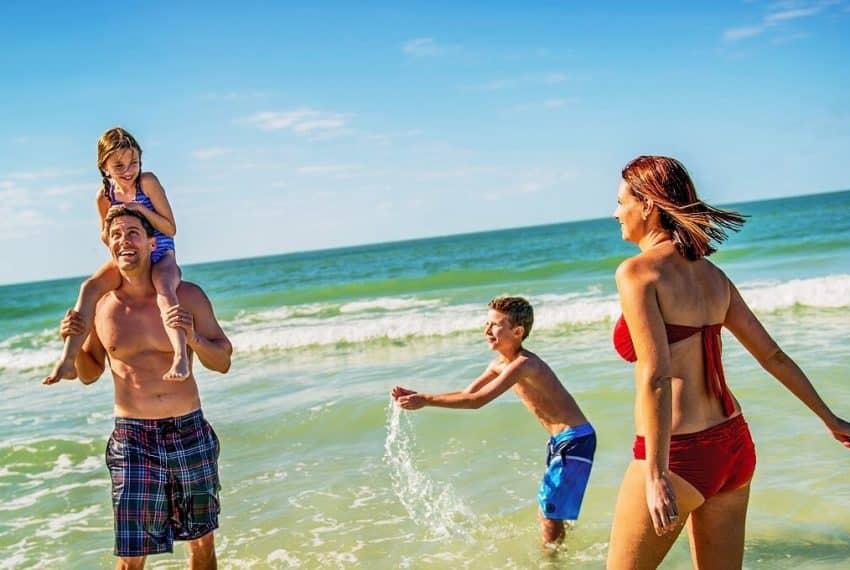 The Costa del Sol to reopen to overseas tourists from July
Hotel searches soared by 142% over the weekend following the announcement by Spanish Prime Minister Pedro Sanchez that Spain would open her borders to foreign tourists from July.
With a population of 47 million, Spain initially was one of the worst-hit countries in the world with nearly a quarter of a million cases and 28,600 deaths. The country is slowing emerging from one of the strictest lockdowns in Europe.  The drastic measures implemented by the government have been largely effective with the number of new daily infections dropping from its peak of 9,000 in March to 428 as of Saturday the 23nd of May.

Safety First
The Prime Minister pledged that the government will guarantee the safety of visitors and locals alike. Without providing many details of how this would work, he indicated Spain would only be open to tourists from "safe destinations" that wouldn't put the local population at risk. Behind the scenes, the government has been working hard with the European Union to establish safety procedures to facilitate the arrival of tourists from Spain's northern neighbours.
A massive 83.7 million tourists visited Spain in 2019, the second most popular destination in the world, contributing 92 billion euros (12% of GDP) to the economy. The Spanish government initially were planning on local tourism to save the economy, but with massive pressure from businesses within the sector, they now have moved towards opening up the country to foreign visitors.

The Four-Phase Plan
Spain has been following a four-phase plan to transition the country towards a return to normality. The framework to relax restrictions started on the 4th of May and will last for eight weeks until the end of June. The four-phase de-escalation process will depend on the progress of the different regions to combat the virus.
For several regions, Phase Zero and Phase One are now complete, and to pass into Phase Two; several criteria must be met, including the ability to test, track and isolate suspected cases quickly. Also, the rate of new infections must also be under 10 per 100,000 inhabitants.
In Andalucia, Seville and Cadiz have now passed into Phase Two while the Costa del Sol (Malaga) and Granada will remain in Phase One for a further seven days. Andalucia continues to register the third-lowest rate of new infections among all the Spanish regions.
Phase two means families will be allowed outside together to take walks while maintaining social distancing with other groups.  Beaches will be open for swimming and bathing, but access controls will be in place to limit the number of people to ensure safety perimeters of two meters are maintained.  Sun loungers will have to be cleaned and disinfected between uses. Bars and restaurants must limit occupancy to between 30% and 50% of their usual capacity with table service only. Shopping malls can now reopen provided capacity is limited to 30%, and customers are not be allowed to propagate in communal areas apart from moving from one store to another. Hotels can reopen common areas, but capacity must be limited to 30%.
Entering Phases three and four will see gradual increases in capacity for shops, restaurants, bars, hotels and beaches with nightclubs slowly opening up also but everything will be dependent on the continued drop in the number of new infections.

A New Normality
Tourists can be confident safety will be the cornerstone of any restarting of visitors to the country. Establishments like hotels, resorts, bars and restaurants will have to earn a certificate stating they are COVID-compliant, a sort of safety stamp of approval by the government.
Also, expect strict sanitary measures to be in place for beaches and swimming pools. Airlines seem to be preparing for a comeback with Easyjet planning flights from June and Ryanair starting to fly in July.
Overall, it's a hugely positive step for the tourism industry in Spain, considering over 13% of the working population is employed in the sector, and things have been pretty much at a standstill since March.
For my own business, after a drastic drop in property enquires in April, there has been a pretty strong rebound in May with people getting more confident about things getting back to some normality. A second wave could undo all the progress but expect governments to be acutely aware of this and doing everything possible to prevent such a scenario.
Are you looking for property for sale in the Costa del Sol? Contact me here