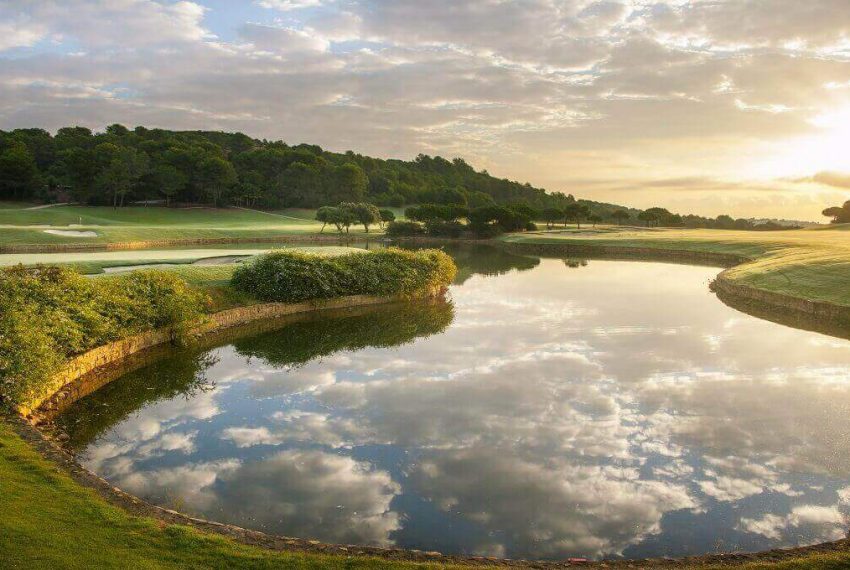 New developments in Sotogrande – San Roque Club – La Alcaidesa
The Costa del Sol continues to be one of the most ideal and desirable locations in Europe thanks to a fantastic all-year-round climate, excellent infrastructure, awesome golf courses, amazing beaches, fabulous restaurants, and vibrant nightlife.
The Western End of the Costa del Sol has seen the most investment in recent years, with a string of high-end developments cropping up showcasing the best of modern design, built with eco-friendly materials. Sotogrande, San Roque Club, and La Alcaidesa are the most in-demand areas on the western costa del sol and have benefited the most from this increased investment.
Here's our selection of fantastic properties covering these three main areas: Sotogrande – San Roque Club –  La Alcaidesa.

Sotogrande
As one of the most privileged areas on the Costa del Sol, Sotogrande stands out as one of Europe's leading prestigious residential holiday destinations. With its high-end beach clubs, luxurious marina and International Polo fields, Sotogrande attracts the rich and famous from all over the world.
Read more on Sotogrande market trends here.

Village Verde
This outstanding off-plan development boasts luxurious penthouses, apartments, and townhouses snuggled in La Reserva Golf Club, Sotogrande.
This exclusive community comprises of up to 220 spectacular modern properties within a stunning 18 hectares of lush green parkland.
Developed with a self-sufficient village concept in mind, Village Verde reimagines the traditional village concept. It offers an array of facilities to its residents in a gated community, creating a beautiful haven for modern living.

Pier 2
Pier 2 is an exclusive residential located in Sotogrande Marina, one of the most prestigious and sought after areas of Sotogrande.
This complex is currently under construction offering a selection of 2 and three-bedroom apartments and penthouses but also the possibility to transform two apartments into a spacious 4 or 5 bedroom home. They boast a modern style which blends perfectly into the scenery of La Marina.
Pier 2 is the ideal location for those looking for the luxurious lifestyle of the Marina, near the Polo fields, yacht clubs, and the most exclusive beach clubs.

Senda Chica
Senda Chica is a residential project currently under construction consisting of 102 contemporary and luxury homes in the middle of a cork oak grove located in La Reserva de Sotogrande Alto.
All the apartments are enormous boasting approximately 200sqm built. These houses are designed to blend with the beautiful natural surroundings.

La Finca
La Finca is a high-end residential complex of large homes situated on the front line of La Cañada Golf Course in La Reserva in Sotogrande Alto. It offers different types of villas with ample living areas where natural light is the main feature. La Finca offers relaxation in a discrete and safe family environment with a beautiful view of the golf course, the Mediterranean Sea, and Gibraltar.

San Roque Club
With Sotogrande just about a half-mile away and Gibraltar only 15 minutes by car, San Roque Club is the chosen home for most of Gibraltar's executives and business owners. It stands out because of its elegant architecture and the magnificent landscape surrounding it.

Emerald Greens
The just-released Emerald Greens project will consist of apartments and semi-detached villas that will be located right in the heart of the golf course. This ambitious development will enjoy proximity to tons of sandy beaches, international schools, polo fields, and of course, beautiful world-class golf courses.

Hoyo 17
Hoyo 17 is an exclusive frontline golf complex composed of townhouses located on the 17th and 18th fairway of San Roque Golf Club. It has easy access to local facilities and other prestigious towns such as Estepona, Marbella, and Puerto Banus. Gibraltar Airport is only a 15 minutes' drive from the complex.

La Alcaidesa
La Alcaidesa is an area full of life where nature, sea views, safety, and golf courses combine in one of the best residential areas of the Costa Del Sol. La Alcaidesa enjoys an excellent location with a fantastic beach, a nature reserve, and two golf courses. Less than 10 minutes away from the internationally renowned golf courses of Valderrama, Sotogrande Royal Golf Club, and San Roque Club. Gibraltar airport is only 15 minutes by car.

The Links
The Links is a stunning development situated on front line golf. They are apartments, penthouses, and duplexes in a modern design with high-end finishing. Enjoy nature and, magnificent views of the Mediterranean Sea living in one of these luxurious homes with the beach at your doorstep.

Infinity Living – COMING SOON
Infinity Living will be a contemporary residential complex nested on the highest part of La Alcaidesa offering impressive views of the Mediterranean Sea, North Africa, and Gibraltar.
This complex will provide a unique resort-like lifestyle never seen before in La Alcaidesa, having the golf course, sports, facilities, and health spa on your doorstep. It will boast a private beach club and many other amenities.

Serenity Living – COMING SOON
The sister development of Infinity Living, Serenity Living will be a contemporary and stylish residential complex located in the frontline of the Heathland Golf Course in La Alcaidesa on the Costa del Sol.
It will boast fabulous views of the Golf course and the Mediterranean Sea. Similar to its sister development it will have superb facilities onsite such as swimming pools, SPA, gym, and access to the private beach club.
Looking for property for sale in Costa del Sol? You are in the correct place. Contact me here