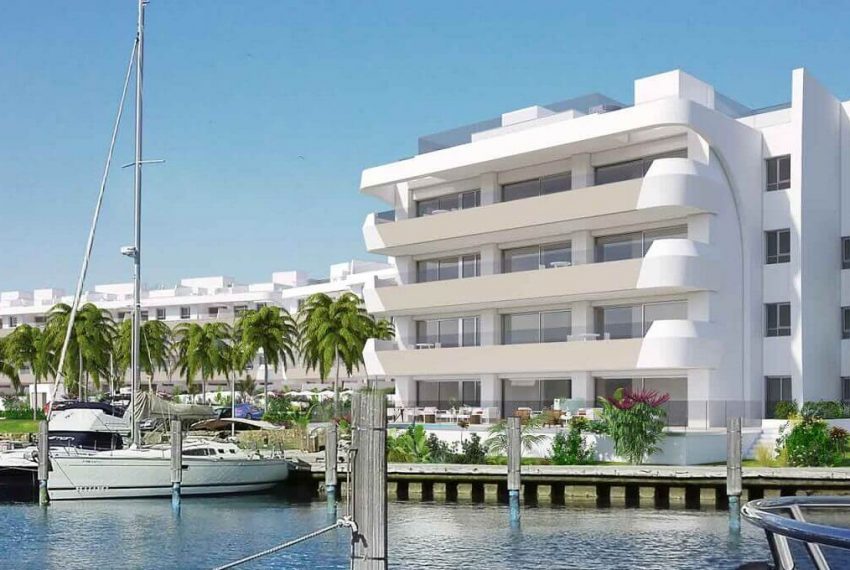 Home of the Month – Pier 1 in Sotogrande Marina
Once a month, I highlight the hottest homes currently on the local market. From new-build to off-plan properties, stretching from Sotogrande to Benahavis in Southern Spain. Apartments, townhouses and villas, located by the best beaches and golf courses built to the most excellent quality and finishing. This month Pier 1 takes the top spot, a luxurious residential development, on the waterfront in Sotogrande marina.
Welcome to Pier 1
Pier 1 is the dream of living by the sea surrounded by the beautiful backdrop of Sotogrande marina. A unique location in the most prestigious residential area in Southern Spain, this nautical-themed development sits right on the waterfront overlooking the waterways and yachts below. Situated in a private gated community with swimming pool and garden areas, Pier1 offers three exclusive brand new four-bedroom apartments and one penthouse with stunning views of the sea.

The Homes
Pier 1 stands out for its large bright rooms and terraces with spectacular views over Sotogrande Marina. Apartments with a stunning design, built to the highest quality standards and using the best materials and finishings. B rated energy certificate for lower energy consumption and maximum acoustic and thermal insulation.
All the homes in this cutting-edge development are designed to enhance the large, modern, and functional spaces with ample terraces, parking and storeroom. The stunning ground floor apartment boasts a private pool with direct access to the dock from the terrace. The spectacular penthouse offers a large solarium with private pool and panoramic views of the Marina.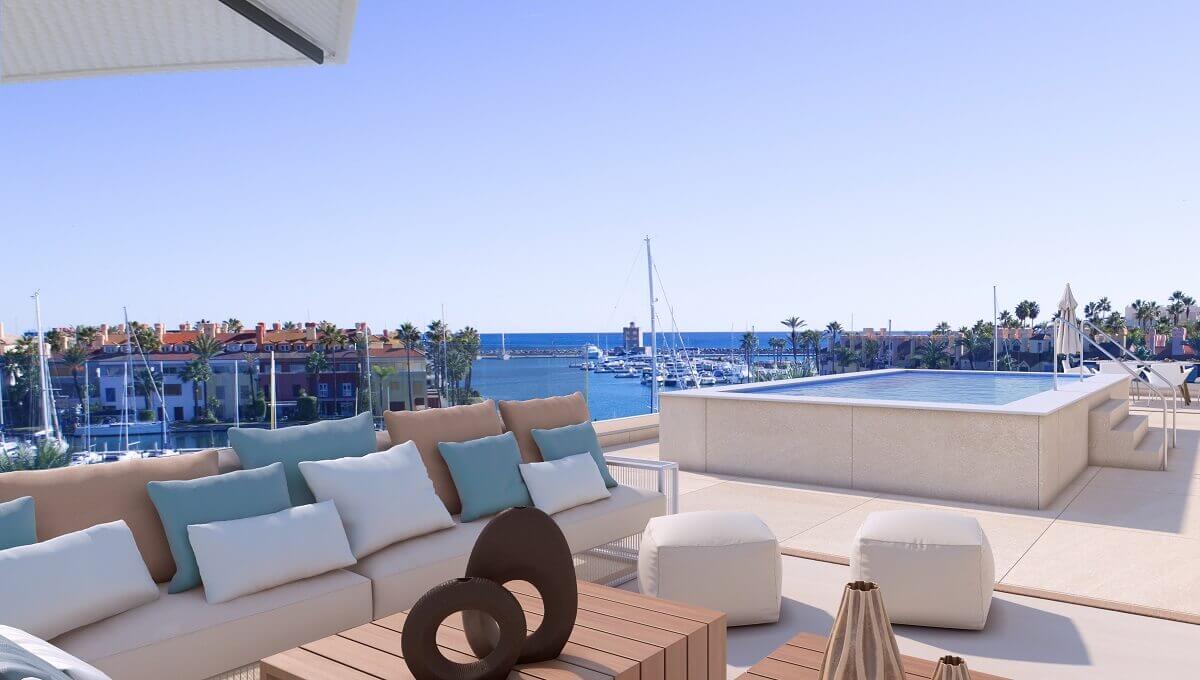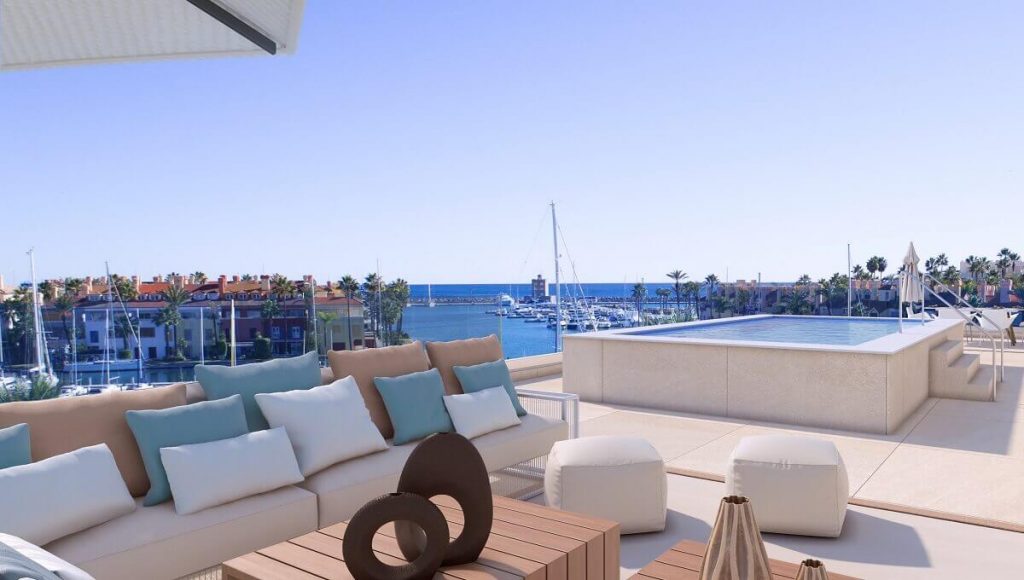 The Location
Sotogrande is the most extensive privately-owned residential development in Spain. It is famous worldwide, not only for its five golf courses and polo fields but also because of the stunning Marina which has over 1.300 moorings, a yacht club, two beach clubs with tennis and paddle courts, an equestrian centre and a wide range of restaurants and leisure facilities.
Sotogrande benefits from high-quality infrastructure with wide avenues giving the feeling of a carefully planned low-density resort. The communal gardens, roads and walkways are kept immaculately all year round.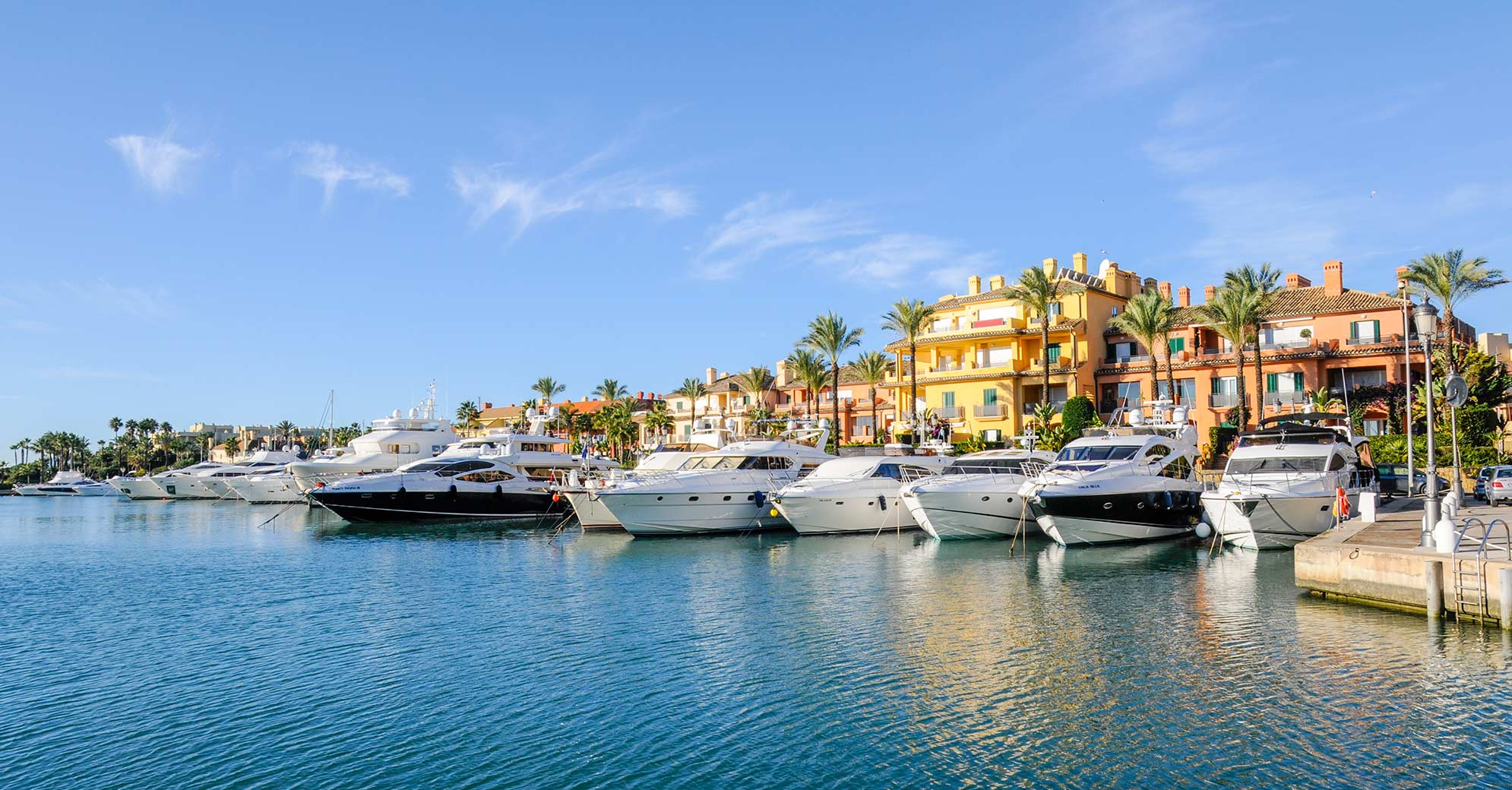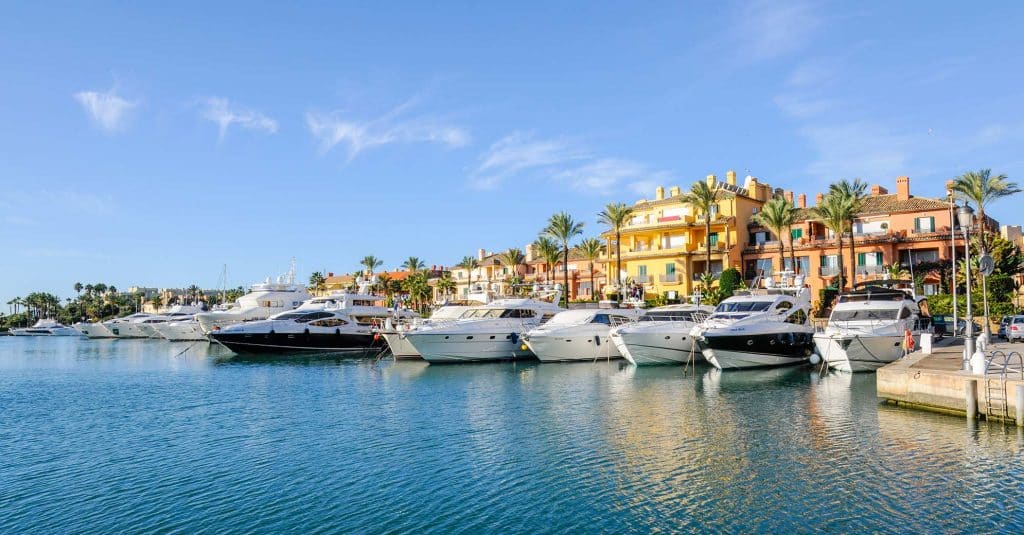 Access
Pier 1 is located on the waterfront overlooking Sotogrande Marina, just 20 minutes by car from Gibraltar Airport and 65 minutes from Malaga International Airport via the A7. The development can be accessed via exit 133 heading for Torreguadiaro. Browse Pier property list here
Are you looking for property for sale in Costa del Sol? You are in the right place. Contact me here now