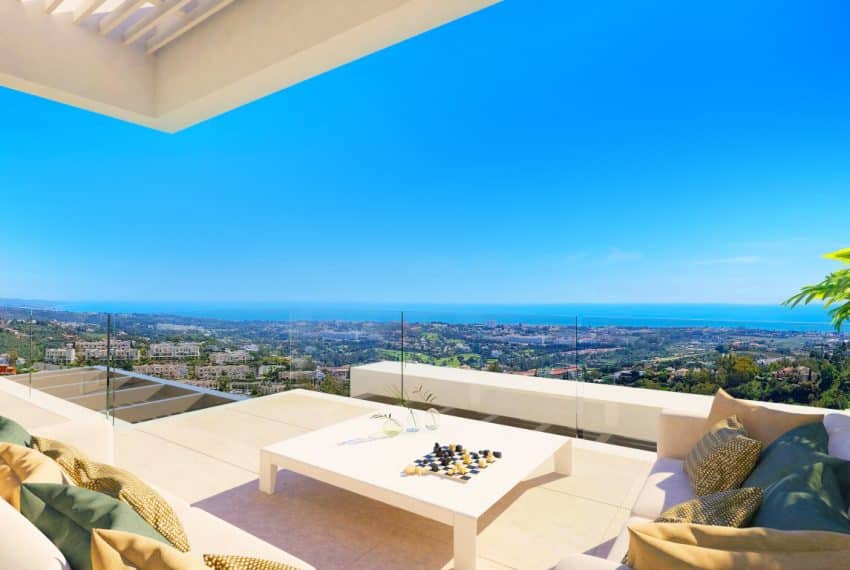 Top 5 most luxurious residential projects on the western Costa del Sol
The western Costa del Sol is already renowned for its high-end lifestyle. Not for nothing are mainland Spain's most exclusive properties found nestling between Marbella and Sotogrande. In fact, the area offers a succession of luxurious residential projects, all ticking the right boxes for the discerning buyer. Read on to discover my Top 5 most luxurious residential projects on the western Costa del Sol:
The wide range makes choosing the best difficult. But we've risen to the challenge and cherrypicked five extraordinary developments, each of which houses some of the finest homes you'll find anywhere in Europe. Take a look, relish the details and then it's your turn for the difficult bit – choosing yours!

1. The Edge, Estepona
Few beachfront plots remain on the Costa del Sol and The Edge sits on one of them. It enjoys a privileged spot, right on the sands and with magnificent views of the Mediterranean and Africa beyond.
Just as stunning is the design, envisioned and created by the renowned architect Rafael de la Hoz. His vision brings a world of light and sleek lines, in total harmony with their oceanfront surroundings.
Top 5 luxurious touches
Direct access to the beach.
Home domotics including electric awnings and blinds.
Gaggenau kitchen appliances.
Floor to ceiling windows to maximise those views.
Gym and spa onsite.
About The Edge
68 apartments, penthouses and villas, all with stunning beach and sea vistas. Onsite facilities include a pool, landscaped gardens, a gym and a spa. Yours from just €850,000.

2. The Links, La Alcaidesa
Number 2 on my Top 5 most luxurious residential projects on the western Costa del Sol is the Links in La Alcaidesa. Also with glorious sea views, this luxurious development forms part of the exclusive Alcaidesa residential area. Both Sotogrande and Estepona lie within easy reach.
The modern design comes sleek and smooth with all homes making the absolute most of their Mediterranean and golf position. They also enjoy generous space and floor-to-ceiling windows.
Top 5 luxurious touches
Frontline sea and golf position.
Generous terraces for admiring the sea and golf views.
Indoor and outdoor pools.
Frontline at the only links golf course in Spain.
Siemens kitchen appliances.
About The Links
122 properties (apartments, duplex properties and penthouses), all with ocean and golf views. Onsite are an infinity pool outside, heated pool inside, gym and sauna. Yours from just €285,000.
Looking for exclusive neighbourhoods on the western Costa del Sol? Here are 7 of the crème de la crème. 

3. Village Verde, Sotogrande
Sotogrande boasts one of the greenest landscapes on the western Costa del Sol and Village Verde more than lives up to its name. Residents can enjoy the lush countryside and village-style living.
The elegant modern homes come generous in space and natural light. Plus there's access to La Reserva, complete with lagoon, sandy beach, sports facilities and restaurants.
Top 5 luxurious touches
Onsite pool, restaurant, gym and mini-market.
Spacious open-plan living.
Verdant surroundings.
Generous terrace spaces.
Access to exclusive facilities at La Reserva
About Village Verde
2, 3 and 4-bedroom apartments and penthouses built on an 18-acre site. Central to this concept is the Village Centre, a communal area just for Village Verde residents. This includes a gym, indoor and outdoor pools, a kids' pool and a spa area. There's also a restaurant, bar, kids' play area and mini- market.  Yours from €505,000.
Like the sound of Sotogrande? Check out our Exceptional Homes Collection taking luxury living to a whole new level.

4. The View, Benahavis
The View Marbella enjoys an elevated position between Marbella and Benahavis, both within a short drive. And as you'd expect, some extraordinary vistas.
The ample terraces and generous open-plan living make the most of these views, visible even from your tub. While other luxury touches come in the 5-star facilities onsite.
Top 5 luxurious touches
Panoramic terraces (wrap-round in some homes).
Striking modern design.
Possibly the best views on the western Costa del Sol.
Cutting-edge technology and BREEAM certification.
Full services onsite.
About The View Marbella
Apartments and penthouses, all with panoramic views. Onsite facilities include gardens, swimming pools, a health club and concierge services. Yours from just €815,000.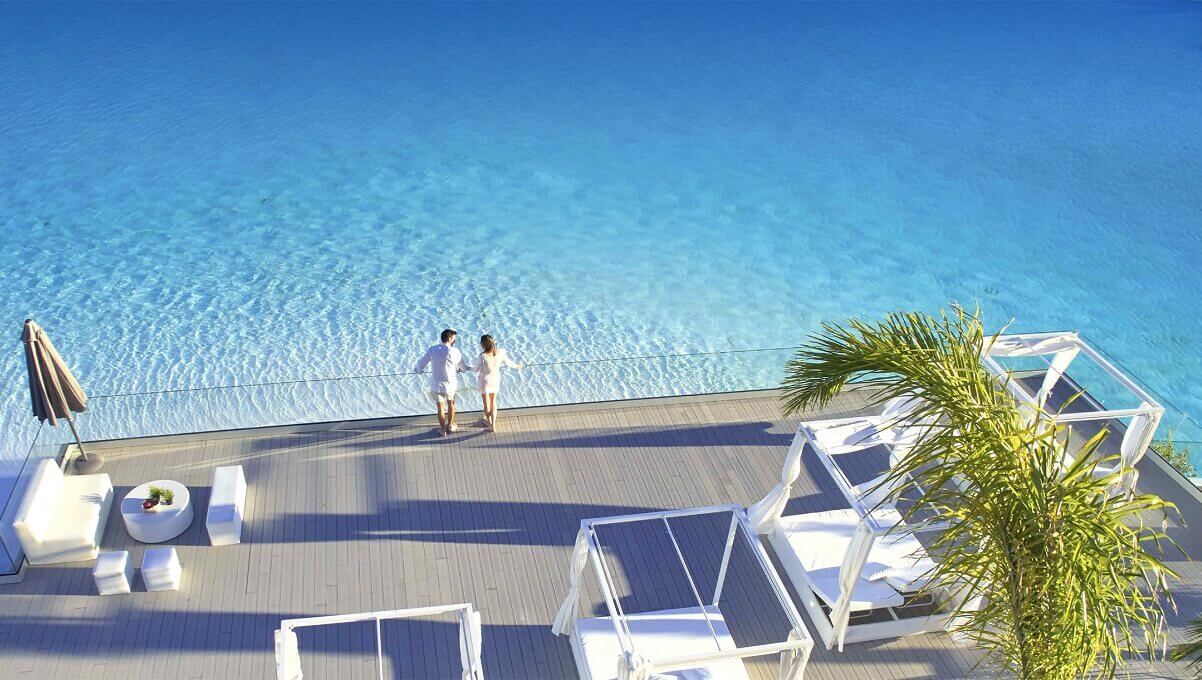 5. Alcazaba Lagoon, Casares
Number 5 on my Top 5 most luxurious residential projects on the western Costa del Sol is Alcazaba Lagoon. Built in low-density and low-rise Mediterranean style, the homes enjoy beautiful views of the surrounding countryside, mountains and Mediterranean.
As well as having the sea within easy reach, Alcazaba Lagoon also benefits from being on the shores of Europe's largest manmade crystal water lagoon. This vast expanse of turquoise water comes complete with its own sandy beach and sports facilities.
Top 5 luxurious touches
Ample terraces with stunning views.
Beautifully landscaped tropical gardens.
Proximity to the lovely lagoon.
Option for Jacuzzi or plunge pool in penthouse homes.
Zip wire for fun for all the family.
About Alcazaba Lagoon
South-facing apartments and penthouses, all with exceptional views. Residents enjoy onsite amenities such as a pool and gardens plus a play park and zip wire. Yours from just €285,000.
What next? At The Property Agent, we specialise in the best new-build luxury homes on the western Costa del Sol.  Let me help you find yours?  Get in touch Today