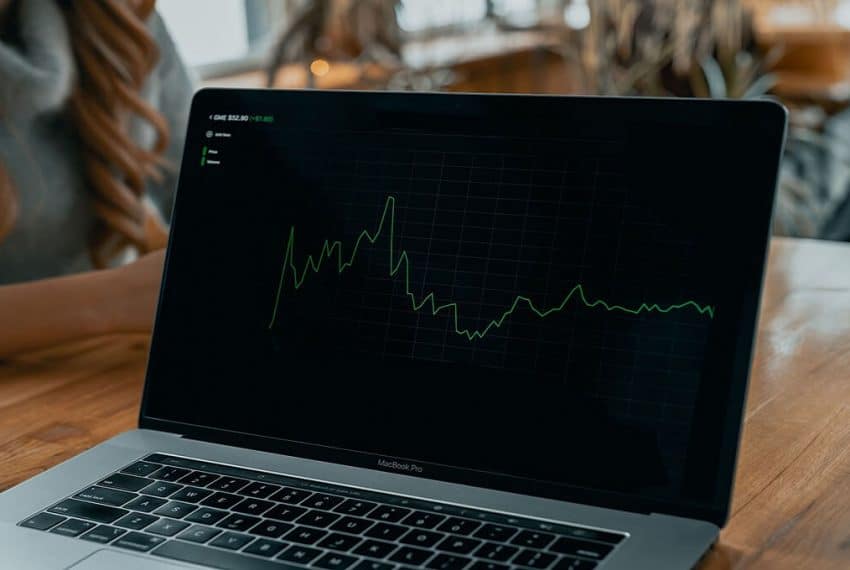 The Costa del Sol Property Market Review Q4 2022
2022 will go down in the Spanish Property Market annals as one of the busiest on record and the most active since 2008. And within the national picture, the Costa del Sol property market saw one of the most dynamic. Sales and prices soared, and demand for new-build property was the second highest in the country. In addition, the foreign-buyer share reached another high.
These features would seem to defy the economic factors that characterised Spain last year, namely, high inflation and rising interest rates. However, Costa del Sol's appeal to the international market and investors (Spanish and foreign) proved to outride the economic negatives.
In this report, we put the last quarter of 2022 under the microscope and predict what its trends could mean for this year.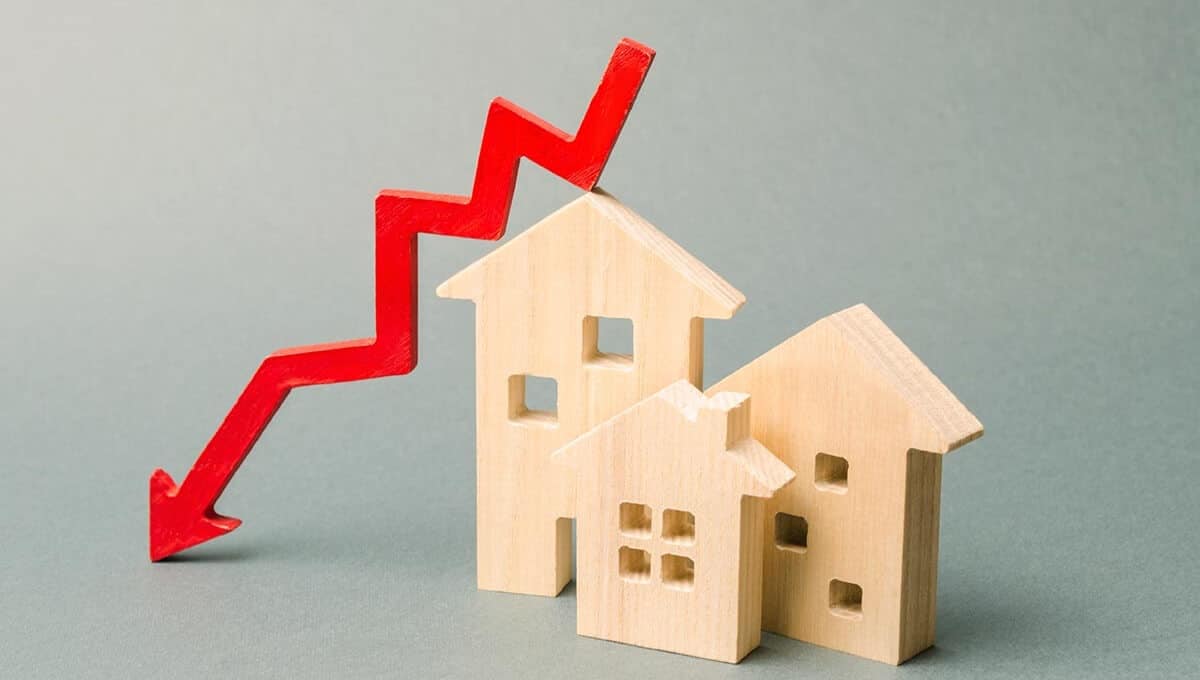 Costa del Sol property sales in Q4 2022
After three intense quarters for sales, property transactions fell between October and December. In the three months, 9,019 homes changed hands, 17.4% less than in Q3. However, the Costa del Sol still registered the fifth-highest sales in Spain.
Nonetheless, yearly statistics paint a different picture. There were 41,541 transactions in the province of Malaga in 2022, the fourth highest in the country. The figure also represents a 25.5% increase in 2022 and a rate of 24.12 sales per 100,000 inhabitants, the second in Spain after Alicante.
New-build sales performed better nationally than resale properties since 1,581 changed hands in the last quarter, the third highest in Spain.
As a result, the Costa del Sol market has seen its stock much reduced, and some estimates claim that there was 11% less available supply at the end of 2022.
Time on the market
Spain's brisk property market last year meant properties spent little time on the market. According to Idealista, 20% of homes sold in under a week, 15% took up to a month and 21% three. These figures mean 56% of homes found a buyer within three months of going on the market.
The selling time goes down further in property hotspots such as Malaga, the capital of the Costa del Sol. Last year, 23% of homes found a new owner in less than a week in the city. Our own experience points to a similar rate for other localities, such as Estepona, Marbella and Sotogrande.
Key takeaway 
Sales of Costa del Sol property undoubtedly slowed in the last quarter of 2022. However, properties were still changing hands fast, at the rate of nearly 100 every day.

Costa del Sol property prices in Q4 2022
Spain publishes no official selling price statistics – most available are based on valuations or asking prices on online portals. However, the different sources give general overview of the situation. They also show that the general price trend on the Costa del Sol continues upwards.
Registrars' Association (based on declared prices in title deeds)
According to the latest report (Q4 2022), the average price on the Costa del Sol rose to €2,427 per square metre. This represents an increase of 8.5% in 12 months. In quarterly terms, prices rose by 2% compared to Q3 2022.
Resale properties saw the biggest price hikes, with an uptick of 11.2% in the year, bringing their average to €2,345 per square metre. New builds experienced a more gradual increase rise (up 3.4%), and their average price stood at €2,810.
Tinsa (based on valuations)
The company's Q4 report found that prices for Costa del Sol real estate went up 7.6% in the year to an average of €1,954 per square metre. In quarterly terms, the increase was 2.3%. Tinsa also calculates that prices are still 23.5% below their 2007 peak and 45.5% higher than their lowest. Tinsa found that the property prices on Costa del Sol had made up the most ground in Spain after Madrid and Barcelona.
Gesvalt (based on valuations)
According to this valuation company, prices rose by 15.5% in the year to Q4 to €2,413 per square metre. Significantly, values went up by 6.6% in the quarter. This increase takes the Costa del Sol to fifth place in the national rankings of provinces where property costs over €2,000 per square metre. Marbella, where values stood at €3,080, stood among the most expensive places to buy property in Spain.
Idealista (based on asking prices)
The property portal calculated the average square metre price at €2,787 in December, the equivalent of a 13.5% annual increase. The figure is among the highest in Spain, indicating that homeowners are taking advantage of the still strong demand.

Costa del Sol prices in early 2023
Several places on the Costa del Sol surpassed the area's average price increase at the beginning of this year. According to Idealista, many registered double-digit hikes, for example:
Benahavís – prices leapt by 9.7% to €4,041 per square metre.
Estepona – values soared by 20.3% to €2,998 per square metre.
Manilva – prices skyrocketed by 23.5% to €2,164 per square metre.
Marbella – values surged by 20.2% to €4,171 per square metre.
Sotogrande – property prices continued their upward trend and went up by 9.2% to €2,729 per square metre.
Although Tinsa estimates that Costa del Sol property still has 25.2 to grow before it regains its highest price on record (reached in 2007), the valuations company brings this figure down considerably for some locations. Marbella is a case in point, and Tinsa calculates that prices in this resort are just 15% away from their maximum.
Key takeaway 
Despite predictions of lower prices, values on the Costa del Sol show no signs of falling. On the contrary, asking prices in February this year were 15.1% higher than those in the same month in 2022.

Costa del Sol new builds in Q4 2022
Sales figures
Like resale transactions, new-build sales slowed down in the latter part of last year. Figures from the Registrars' Association show a 23.7% decrease in the quarter but a 6.3% increase for the year.
Prices
Prices for new construction have also remained on a clear upward trajectory, with a 3.4% rise in the year to Q4 2022 on the Costa del Sol generally. Some areas have seen considerably higher upticks. For example, on the west side of the coast, square metre prices rose by 13.65% to reach an average of €3,880. In Manilva, prices were lower than the area average (€2,821 per square metre), but the Q4 figure represents a 34.14% increase on Q4 2021.
New projects
Although sales have dropped, building licence applications have quickened their pace. According to OMAU Malaga figures, they reached 5,186 on the Costa del Sol in 2022, up from 4,035 on 2021. Benalmádena and Estepona carried the heaviest weight behind the 28.53% increase. In Benalmádena, licence applications soared by 152.94% last year, while those in Estepona skyrocketed by 220.24%.
Other resorts saw more modest figures, although Mijas posted its highest since before the pandemic. In Marbella, construction continued apace with 536 licences for 2022, up almost 29% compared to 2021.
Key takeaway 
New builds continue to appear on the market, but their construction would appear unable to keep up with demand.
Foreign market on the Costa del Sol
International buyers have traditionally played a significant role in Costa del Sol real estate, and Q4 was no exception. Indeed, the figures show that property in the area appears to be more popular than ever.
According to the Association of Registrars, foreign buyers made up 34.05% of the market on the Costa del Sol in Q4 this year. The percentage is the third highest in Spain, after Alicante and Santa Cruz de Tenerife. More significantly, it's almost 2% more than in Q4 2019, before the pandemic.
US buyers have placed the Costa del Sol firmly on their radar, and as a result, they represented 1.45% of the foreign share in Q4. The figure is 0.40% higher than a year earlier.
Key takeaway 
Costa del Sol property would appear to be more popular than ever among international buyers.

Costa del Sol rental market
Tight supply continued to force rental rates upwards on the Costa del Sol during 2022 and by the end of the year, Gesvalt calculated that they had risen by 12%. Marbella had some of the most expensive lets in Spain and by December, the average square metre cost €17.28.
In early 2023, the situation for tenants had worsened across the Costa del Sol. For example, rentals in Estepona rose by 40.8% in the year (the highest in the country), in Fuengirola by 29.7%, in Torremolinos by 28.7% and in Marbella by 20.2%.
Key takeaway 
Supply shows no sign of growing, so tenants can expect more expensive rates and buy-to-let owners, better yields.
The market for 2023
The real estate sector continues to experience uncertainty. Obstacles in the way include the continual rise in interest rates (the latest just this month, taking the Eurozone rate to 3.5%) and inflation, lower but still high. Analysts are divided on the effects these headwinds will have on the market.
Most agree that sales in Spain will slacken this year after the record 2022 and that prices will see very slight increases, probably below inflation.
However, the Costa del Sol could well act out a different scenario, as it often does. Tourism has got off to an excellent start this year – some 2.24 million visitors arrived in January and February, up 43.1% on 2021 and, more significantly, up 3.4% compared to 2020. And as we've seen in this report, asking prices have continued to rise.
Research sources:
Registradores https://www.registradores.org/documents/33383/1181487/ERI_2022_4T.pdf/ac084164-f5bb-5f12-4c93-3df89be6bc3b?t=1676375037428
Idealista – time taken to sell https://www.idealista.com/news/inmobiliario/vivienda/2023/03/03/803920-cuanto-se-tarda-en-vender-una-vivienda-en-espana-en-2023
Supply https://www.expansion.com/inmobiliario/viviendas/2023/02/28/63fe13abe5fdea6d248b463c.html
Tinsa – available on the website if you register to download the report
Gesvalt – you need to register from this link https://gesvalt.es/informes/informe-precio-de-la-vivienda-4t-2022/
Idealista – prices in Dec 2022 https://www.idealista.com/sala-de-prensa/informes-precio-vivienda/venta/andalucia/malaga-provincia/historico/
OMAU https://static.omau-malaga.com/omau/subidas/archivos/3/2/arc_8723.pdf
Rental prices https://www.laopiniondemalaga.es/malaga/2023/03/13/alquiler-vivienda-malaga-sigue-disparado-precios-84579357.html
Airport stats https://www.aena.es/es/estadisticas/inicio.html