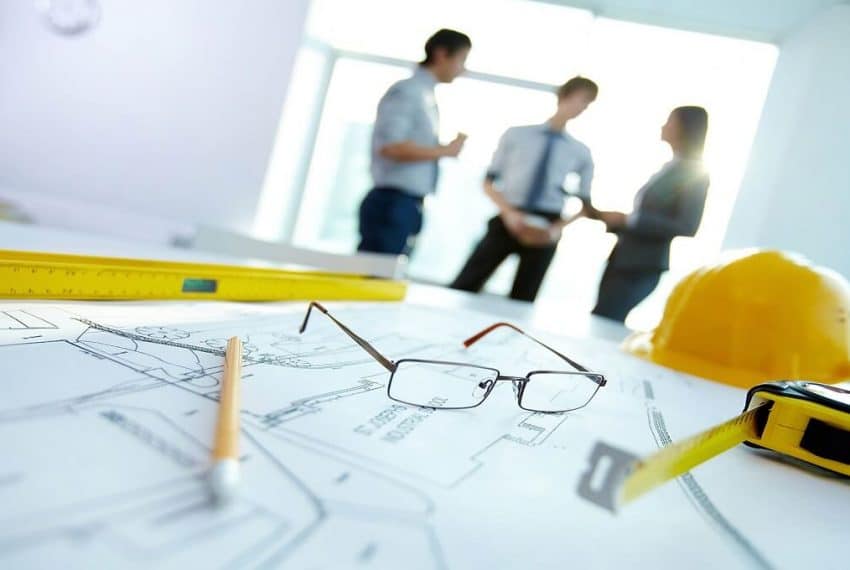 10 Essential Questions to Ask When Buying Off-Plan Investment Properties
Buying off-plan is a great way to purchase a property below its actual market value which makes it a fantastic investment opportunity. The following easy questions will help you as an investor select the best units, score the lowest entry pricing and get guaranteed returns from off-plan investment properties.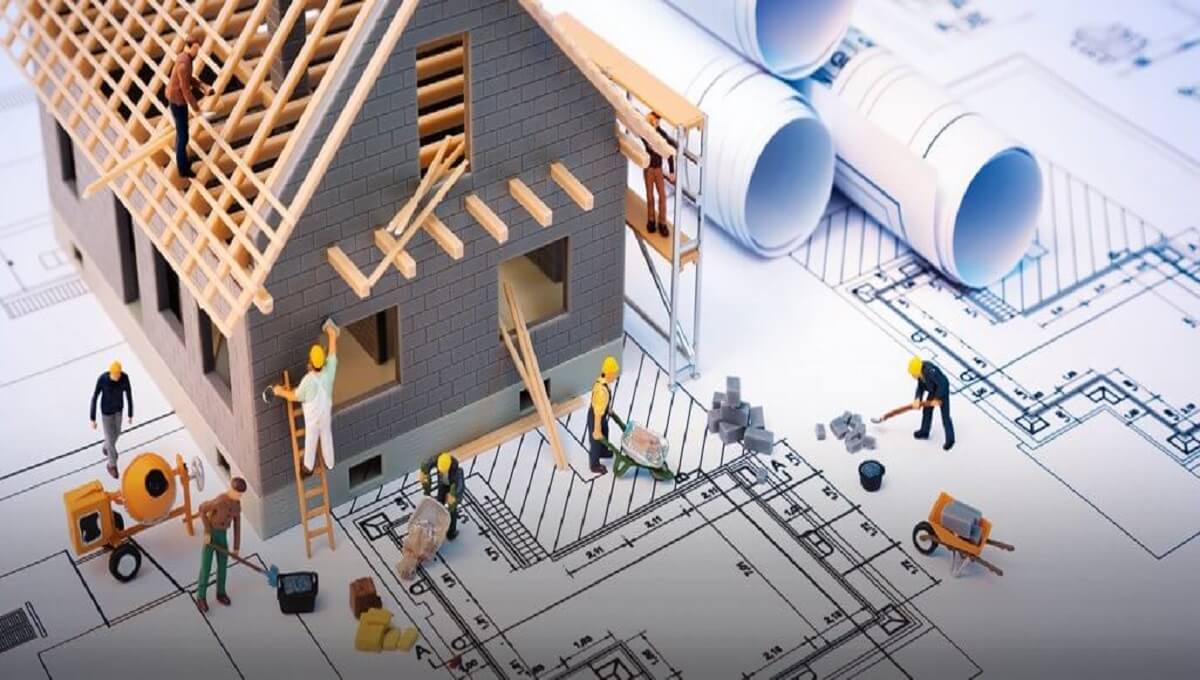 1. What does buying properties off-plan mean?
Basically, an off-plan property investment means purchasing a complex before the actual construction is complete. It's committing to an idea before seeing the final result. Your decision is made by seeing the initial plans of the property, the blueprints plus, the impression created by the artist of what the final building will look like.
For regular home buyers, buying off-plan is sometimes the only sure way of securing a home in a market where the demand surpasses supply.
Buy-to-let investors are particularly interested in such properties due to their high potential of giving returns on their initial expenditure/capital.
Browse our latest selection of off plan villas and apartments along the coastline of Southern Spain (Costa del Sol). A wide selection of properties available from Sotogrande to Estepona.
2. What are the benefits of investing in off-plan properties?
Most buyers are attracted to off-plan due to the promise of property appreciation. It is among the major financial factors used to determine the success of buy-to-let property investment, along with rental returns.
Signing up for a deal before the construction is complete, or sometimes even before the construction starts increases the chances of getting a low entry price. Developers offer low prices at the beginning of a project to make sure they secure buyers and investors as soon as possible.
This indicates that if you buy a property early enough in an area where house market is on the rise, there is a high probability that your investment will appreciate even before the complex is ready for occupancy. Hence, the most crucial part of an off-plan investment is getting a great location.
3. How do I get the right spot?
Since the actual property is not available for viewing at the time of purchase, identifying a location with the potential of being a successful investment is paramount.
For buy-to-let investors, they should consider the level of rental demand in that particular location. The price trend is also another factor to consider for investors who want to get low-cost entry price, but at the same time have expectations that the property will increase its value.
4. How do I make sure the property is finished to a high quality?
Obviously, investors buying off-plan properties will be looking for some assurance while the construction is still underway. Do your research, find out as much as you can about the developer and any previous projects they've built.

5. How is my money safeguarded?
Trustworthy developers are keen to see that your money is secure throughout the period of construction. Off-plan investments usually require you to make staged payments throughout the construction process and the balance upon completion of the complex.
Such companies inspect the work of the main contractor, including the invoices they produce, which ensures that your money goes into the work that's completed.
A credible developer will be transparent with information on how your money is managed throughout the construction stages. You should receive regular updates either monthly or quarterly so you can see where every coin is going, the work quality as well as whether the construction is going as scheduled.
6. How does the buying process work?
Purchasing an off-plan property is an uncomplicated process. Buyers should seek advice from an independent legal solicitor that specializes in Real Estate in that particular area.
If the project has staged payments, make sure you are aware of how much is due and when. Your solicitor should be able to advise you accordingly in matters regarding payment details on your contract. As an investor, you should make sure the legal contracts between contractors and the developers are tailored to protect investor's interests.
A successful purchase will highly depend on the advice offered by the legal advisor of your choice. The solicitor is there to protect your interests, and you should ask as many questions as you want to make sure you're fully covered. Make sure your legal representative inspects all the contracts. This will ensure that the project is highly likely to be completed both on time and budget. You should also put the legal protection in place should the development be delayed.
7. How to identify a good developer?
A rooted off-plan developer will have a portfolio of other successful projects they've handled before. Timely delivery of a project also depends on the reputation and the track record of the construction company that the developer works with.
Timing is significant in the off-plan project since the sooner the construction is complete, the sooner you can reap the benefits of your investment. For this reason, it's crucial that you do background research on the company and if possible, visit their previous projects just to be sure they stick to their schedules.
I can help you find a reputable off plan property developer on the Costa del Sol of Spain.

8. How can I be guaranteed the project will be delivered as planned?
You can easily recognize award-winning developers and companies that receive annual accolades for delivering as promised. When going for an off-plan property, experience and expertise of a developer is a significant factor that you should consider.
9. Who will manage my property?
If you're purchasing an off-plan buy-to-let within a new development, typically a management company is given the mandate to manage the day to day maintenance as well as the rental returns. A good property management company can help you reduce vacant periods between rents and also ensure the complex is well maintained throughout every tenancy
10. What are the main incentives for buying off-plan?
Off-plan investments offer a wide range of benefits to buyers. If you buy in the earliest stage, you can benefit from choosing the best units. In some instances, developers sell off-plan properties at a discount. In such a case, buyers benefit from the appreciation of the property and the negotiated discount.
---
Where are the best off-plan projects currently on the Costa Del Sol
The Costa del Sol remains one of the most sought after locations in Europe. Its excellent infrastructure, large international airport and all year round Mediterranean climate attract millions of holidaymakers each year. Many expats from all over Europe have made Southern Spain their home creating a demand for more modern, high-end properties. Over the last ten years, there has been a definite shift in the property market towards contemporary designed homes, with better quality materials and high-quality finishing. Each area now has a steady stream of top-end off-plan projects in the pipeline, and below I highlight the best projects split by location currently on the Costa del Sol.
1. La Alcaidesa
La Alcaidesa is one of Southern Spain's newest gated urbanizations.
Set on a sloping hill with stunning views of the Mediterranean sea, and just a short drive to Gibraltar. The area has become a popular home for people working across the border. My top off-plan pick for La Alcaidesa.
The Links Alcaidesa
The Links stands out from all the other projects in the area thanks to its front-line beach location, stunning views, high-quality finishing and superb communal areas. Each home has access to a top-quality spa, gymnasium and a spectacular infinity pool that overlooks the ocean. The apartments are sleek and modern with large open plan living areas, fully fitted open concept kitchens and large panoramic terraces.
View remaining off plan properties here.
2. San Roque club
The San Roque Club is a luxurious private development set in the Andalusian foothills of Cadiz. Home to one of Spain's most prestigious golf clubs, the resort is set among a stunning natural landscape and is quickly becoming one of the most exclusive resorts in Southern Spain. My top off-plan pick for San Roque.
Hoyo 17
Hoyo 17 is an exclusive off-plan development of townhouses with a fully equipped gym, lagoon-shaped swimming pool and lush manicured gardens. The homes in this luxurious residential complex have large and spacious rooms with fabulous golf views.
View remaining off plan properties here.
3. Sotogrande
Sotogrande is an area of quality and prestige and is considered to be one of the most luxurious urbanizations in the whole of Europe. The resort is the most extensive privately-owned property development in Andalusia and is situated halfway between Gibraltar and Estepona. It is the chosen holiday destination of many well-known celebrities and sports stars. My top off-plan pick for Sotogrande.
Senda Chica
Senda Chica is a top-quality off-plan development of large apartments located in La Reserva Sotogrande. Green communal areas are at the heart of this project with unique and crafted outdoor spaces surrounded by a cork oak forest. The main communal area is 8000sqm comprising of a swimming pool, several paddle courts and a fully equipped gym. All the homes have large living spaces and ample terraces.
View remaining properties here.
4. Manilva
Manilva covers 35km of stunning hills and coastline with the town of Manilva situated a little more inland overlooking the coast. The area is composed of several seaside towns like La Duquesa and San Luis de Sabinillas. In recent years the area has become hugely popular for new and off-plan projects thanks to its stunning location and proximity to Gibraltar. My top off-plan pick for Manilva.
Golden Views
This contemporary off-plan development situated next to Sotogrande is an exclusive complex composed of townhouses. All the homes feature a sleek design and high-quality finishing. The interiors are bright and open plan with large extensive terraces and stunning views.
View remaining properties here.
5. La Duquesa
This elegant marina is a bustling holiday resort with a thriving social scene. Situated on the western coast of the Costa Del Sol, the port is located between Sotogrande and Estepona. The area has a healthy property market with a flourishing ex-pat community. La Duquesa is a 30-minute drive to Gibraltar Airport with regular flights to the UK. My top off-plan pick for La Duquesa:
AquaMarina
Villas Aquamarina is a boutique off-plan development composed of modern villas with stunning sea views. The beach and local amenities are just a short walk away. Each home is composed of large living spaces, ample terraces and a 30sqm private swimming pool. Malaga airport is just under an hours drive while Gibraltar airport is 20 minutes to the west.
View remaining properties here.
6. Casares
This whitewashed village is stunningly perched on the side of a sandstone hill. It's a picturesque and historic town with cobbled streets and gleaming white bungalows. Beautiful green valleys and forested hills surround the area. Casares is divided into two areas, the first in the village, and the second is a small stretch of coastline called 'Casares Costa'. My top off-plan pick for Casares:
Cortesin Bon Air
Located in the upmarket Finca Cortesin on the outskirts of Casares, these large apartments and penthouses have panoramic views of the coast and beyond. These homes have spacious, bright rooms, open plan kitchens and large terraces. Built to high standards with top quality finishing, all the apartments have golf and sea views.
View remaining properties here.
7. Estepona
Estepona is ideally situated on the Costa del Sol just 20 minutes from the luxurious property areas of Marbella. This harbour town has grown to become a leading tourist destination in Southern Spain. The area has a sprawling 23km coastline with some of the most beautiful beaches on the Costa del Sol.
In recent years the town has enjoyed a mini construction boom, with many new residential developments being built. My top off-plan pick for Estepona:
Darya Estepona
This beachfront off-plan project is located in the centre of Estepona. The project is the work of renowned Spanish architect 'Miguel Maiz'. These sleek homes are bright and spacious, with large open plan living areas. Each apartment comes equipped with smart home functionality. A stunning communal roof terrace has an infinity pool that overlooks the seafront. View remaining off-plan properties in Darya Estepona here.
8. Benahavis
This small and quaint Andalusian Village is one of the most picturesque areas on the Costa del Sol. Benahavis is renowned for top quality restaurants with great food. The surrounding landscape is beautiful with numerous mountain ranges, river valleys and forests. For golf lovers, some of the best courses are a short drive from the town. My top off-plan pick for Benahavis:
Paraiso Pueblo
This off-plan Andalusian style resort is composed of apartments with stunning views of the surrounding landscape. All the homes in this 'village-like' complex have an open plan living spaces with large bedrooms and a choice of terraces and gardens. The walkways are cobbled and have hanging flower pots on the walls. The communal areas include lush gardens, five outdoor pools, a clubhouse and a gym.
View remaining properties here.
Are you looking for off-plan property for sale in the Costa del Sol? You are in the correct place. Contact me today.