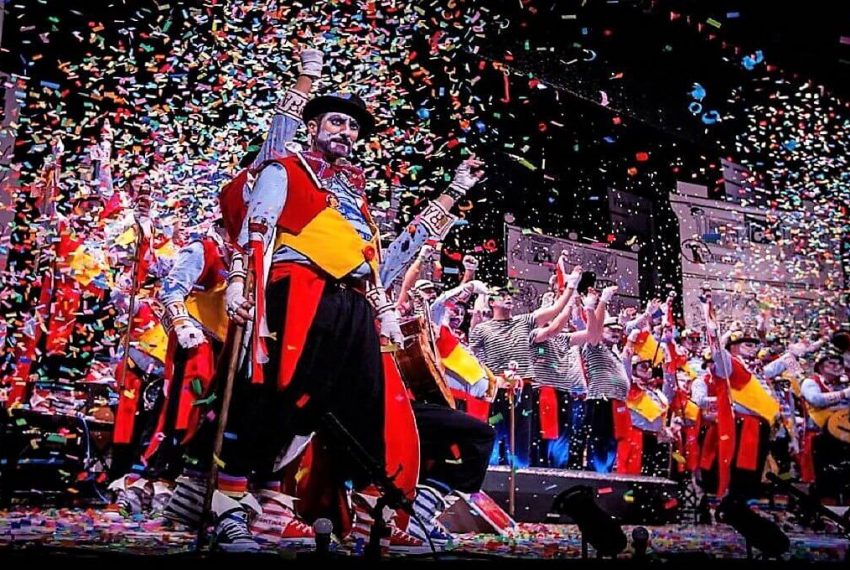 Cadiz Carnival: It's time to have fun!
Spain is renowned for its flamboyance and flare and the country's carnivals are definitely the hottest dates in the calendar for both tourists and locals alike. Cadiz Carnival is no different and it happens to be one of the most popular in Spain.
Cadiz which is located in Andalucia made the transition from a port to party town during the 16th century, where the locals got inspired and tried to recreate something similar to the Venice Carnival.
The Cadiz Carnival provides an amazing opportunity for tourists and visitors looking to experience the authentic and unique taste of Spanish culture of merry and celebrations. The festival is known for its elaborate and hilarious costumes. You can look forward to seeing a footfall of amusing creative characters from all over the world, all singing and dancing to some of the best carnival music Spain has to offer. Did we mention you should grab a mask for disguise before you hit the streets?
What is it?
The carnival is a final fling just before the usual austerity of Lent (a tradition observed by Catholics whereby they abstain from enjoying themselves for 40 days). The Cadiz Carnival begins in February each year and comes to an end on Sunday just before Ash Wednesday.
Viva La Fiesta
Each year the carnival offers a vast combination of colourful performances, humor, and music which last for at least 10 days! The festival is packed with processions, concerts, puppet shows, fireworks and of course plenty of singing in the streets.
The amplified music and motorized parade create an array of spectacular street entertainment, the normally serene city explodes with revelry and the old town fills with hundreds if not thousands of costumed party goers most of which are in groups wearing matching outfits.
That's not all; there are scheduled performances that mostly begin in the afternoon with La Tronada (The thunder) an ear-shattering explosion of fireworks mostly happening in Plaza San Juan de Dios. After that, the action keeps going until dawn.
Scores of singing groups with up to 35 vocalists armed with drums, lutes and backed by guitars compete for first honours. Honestly, they're all excellent and really get the party going.
There's also a couple of rock-and-roll concerts held in Plaza de la Cathedral where screaming youngsters have a chance to greet the latest and most famous Spanish rock groups.
Though Carnival de Cadiz lasts for a week and a half a lot of people join the party on weekends when everything seems to rev up a few gears.
Cadiz is only about 2 hours' drive from the Costa del Sol. Tourists and locals alike make the journey from all over to join the festivities and party hard. Carnival de Cadiz is a must see, you won't regret it.